Some Fans Think Now Is the Perfect Time for Taylor Swift to Drop 'Speak Now (Taylor's Version)'
Some Taylor Swift fans think the singer-songwriter should release 'Speak Now (Taylor's Version)' after Damon Albarn claimed she 'doesn't write her own songs.'
In an effort to reclaim her masters, Taylor Swift is in the process of re-recording her first six albums. So far, Swift has released Fearless (Taylor's Version) and Red (Taylor's Version). Because of a recent controversy between Swift and Blur member Damon Albarn, some fans of Swift think it is a good time for Swift to release Speak Now (Taylor's Version).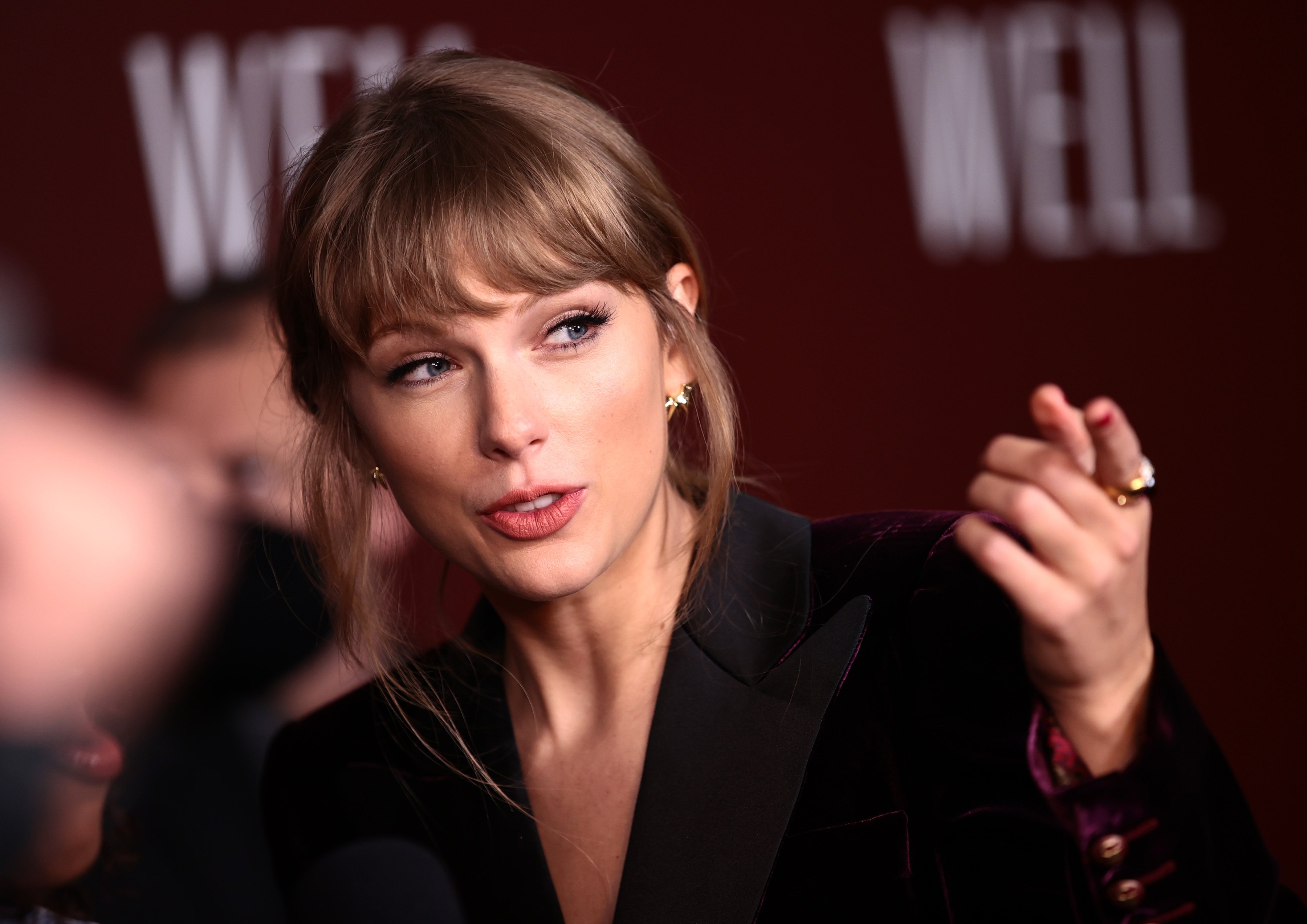 What happened between Taylor Swift and Damon Albarn?
On Jan. 23, the Los Angeles Times published an interview with Albarn, and in the interview, he claimed that Swift "doesn't write her own songs."
When pressed, Albarn explained:
"That doesn't count. I know what co-writing is. Co-writing is very different to writing. I'm not hating on anybody, I'm just saying there's a big difference between a songwriter and a songwriter who co-writes. Doesn't mean that the outcome can't be really great. And some of the greatest singers — I mean, Ella Fitzgerald never wrote a song in her life. When I sing, I have to close my eyes and just be in there. I suppose I'm a traditionalist in that sense. A really interesting songwriter is Billie Eilish and her brother. I'm more attracted to that than to Taylor Swift. It's just darker — less endlessly upbeat. Way more minor and odd. I think she's exceptional."
Some fans think Taylor Swift should release 'Speak Now (Taylor's Version)'
Throughout her career, Swift has written multiple songs by herself. In 2010, she released an album called Speak Now, and she wrote the 14 songs on the main tracklist entirely on her own.
Because of this, some Swift fans think Swift should release the re-recorded version of Speak Now following Albarn's comments.
"Free promo for the entirely self written Speak Now," wrote a fan on Reddit.
"Just imagine if she added something like: 'Oh I forgot, Speak Now (Taylor's Version) will be out tomorrow. Check out the credits if you have some time to spare (won't take long I promise),'" another fan wrote on Reddit.
"Next tweet: My next single is coming Friday and it's Mean (Taylor's Version) from an album I wrote alone! LOL," wrote a Reddit user.
One Reddit user wrote, "Speak Now TV era starts NOW besties."
Taylor Swift responded to Damon Albarn's claims
While Swift has not said anything about releasing Speak Now (Taylor's Version), the singer-songwriter has called out Albarn for his remarks to the Los Angeles Times.
"@DamonAlbarn I was such a big fan of yours until I saw this. I write ALL of my own songs. Your hot take is completely false and SO damaging. You don't have to like my songs but it's really f***** up to try and discredit my writing. WOW," Swift wrote on Twitter on Jan. 24.
In a second tweet, Swift wrote, "PS I wrote this tweet all by myself in case you were wondering."
After Swift tweeted at him, Albarn issued an apology on Twitter.