Some Fans Think This Kardashian Would Have Been More Successful Without Their Family's Fame
Over the past ten years, the Kardashian family has reached the pinnacle of fame. From billion-dollar cosmetics companies to shapewear lines that sell out in minutes, the Kardashians have cornered the market, from retail to reality television.
While some Kardashian-Jenner family members are undoubtedly more successful than others, with Kylie Jenner leading the pack, there is one specific family member who has consistently fallen far behind the rest. Rob Kardashian has often managed to stay in the headlines, but rarely for positive reasons.
Recently, some fans on Reddit tackled the subject of Rob Kardashian, and whether or not he would have done better in his life if his family had never gotten famous.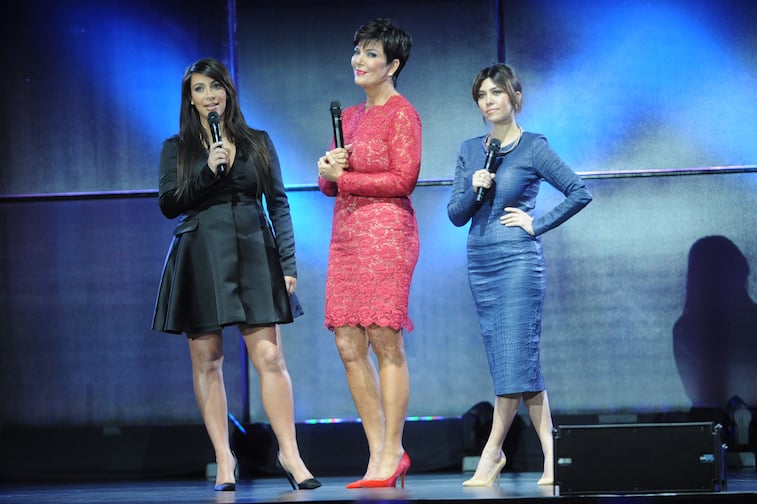 Rob Kardashian isn't very motivated in business
Born in 1987, Rob Kardashian was the only son of Robert Kardashian and Kris Jenner (then Kris Kardashian). Although he spent his childhood out of the spotlight, when Keeping Up with the Kardashians premiered in 2007, he was one of the featured players.
Fans were fascinated with the family's only boy, and in the early years, he seemed carefree and full of mischief. As the years went on, Kardashian struggled with finding purpose and a passion in life.
In 2012, Kardashian launched a specialty sock line. The line was not terribly popular but for a while, it seemed to hold his interest. These days, the Arthur George sock line is managed primarily by Kris Jenner. Rob Kardashian has not publicly dabbled in any other major business venture. Oftentimes, on Keeping Up with the Kardashians, he would suffer ridicule from his sisters due to the fact that he didn't work "as hard" as they did or use his advantages in life towards any greater purpose.
Rob Kardashian's struggle with weight and public image
Around the same time as his specialty sock line was launched, Rob Kardashian began his ongoing battle with weight and body image. He took a step back from the reality show that made him a star and while there were many reports about the supposed state of his physical and mental health, Kardashian didn't confirm or deny any of the gossip.
In 2016, Kardashian began a public relationship with family friend Blac Chyna. While the relationship garnered a great deal of controversy, for a while, Kardashian seemed to be in a better mental place. He began working out and eating healthier and claimed that he and Chyna were very much in love.
They welcomed a daughter, Dream, before ultimately breaking up and going through a bitter court battle. After Kardashian posted revenge porn of Chyna on the internet, he was blasted by critics, and ever since, he has been mostly off the radar completely.
Would Rob Kardashian have been better off without fame?
Many news publications, as well as fans, have referred to Rob Kardashian as a "tragic figure." Certainly, he hasn't thrived in the spotlight like his sisters, and while the public knows a little bit about his struggles, there is likely a great deal that remains unknown about Kardashian. He has remained mostly silent in recent years about how fame has affected him and what his plans are for the future.
Some fans on Reddit recently discussed Rob Kardashian, and how he is possibly the one family member who hasn't benefited from his family's unbelievable fame and that the attention hasn't brought him anything but trauma and stress.
One poster speculated that in the coming years, Kardashian could disappear from the spotlight entirely. Another poster stated that without the effect of the family's reality show, Kardashian could have gone to law school like his father and gotten rich without involving the element of fame.
Whatever could have been, the reality is that Rob Kardashian is stuck in a world not entirely of his own making – what he chooses to make of his future remains to be seen.