Some 'Fixer Upper' Fans Are Convinced Chip and Joanna Gaines Are the Snow Owls on 'The Masked Singer'
Could it be? Are Chip and Joanna Gaines taking a break from their busy home renovation schedule to show off their singing skills on The Masked Singer?
It may seem far-fetched. But some Fixer Upper fans think it could be true based on subtle clues that all match up perfectly to everyone's favorite HGTV stars.
'The Masked Singer' fans think the Snow Owls are religious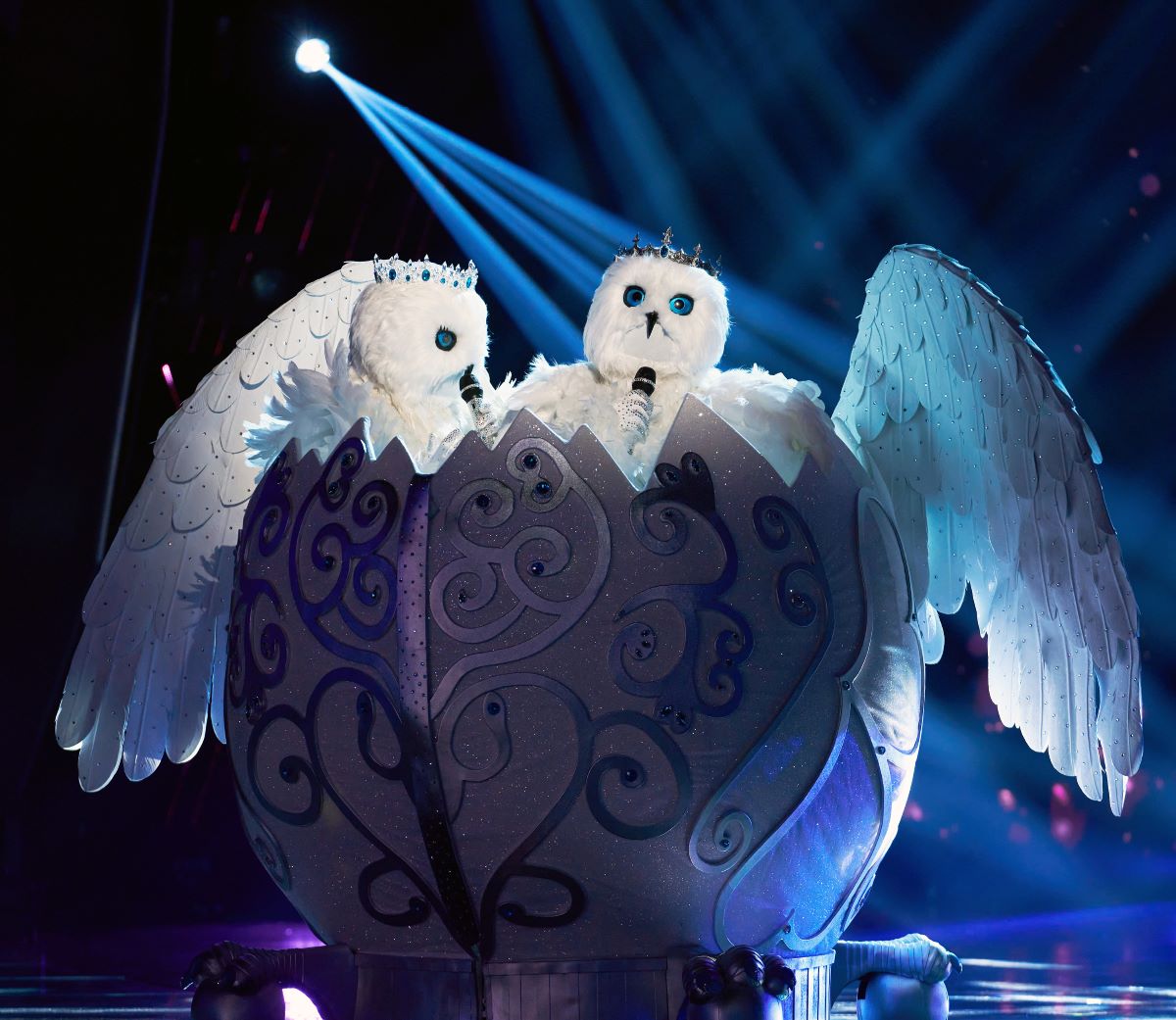 Fans of the popular reality singing competition know that cryptic clues could match up to anyone — that's the whole point of the series. So far, viewers are fixating on how the Snow Owls are birds of prey, with an emphasis on the prey. And they're assuming the "prey" portion could really mean pray, as in people of deep religious faith.
That descriptor matches the Gaines duo well. They're outspokenly Christian and cite their religious beliefs as central to their lives.
Snow Owl clues on 'The Masked Singer' match Chip and Joanna Gaines
So far, The Masker Singer viewers learned a few clues about the Snow Owls, and all of them could potentially match up to Chip and Joanna. ET Online reported the clues so far:
"We are the Snow Owls, and we're ready to ruffle feathers and show everyone it takes two to make a dream come true."
"We're here because performing on stage with someone else is always twice as nice. We're on our hands and knees hoping for victory. After all, we are birds of 'Pray.'"
"Who is that? You can try and figure out who we are, but as for who is more talented, it's a tie."
The Snow Owls said people haven't seen them together in a while, but they are having a family reunion, which could reference the Fixer Upper reboot they just announced.
A street sign had the word "Magnolia." That's the name of their business and future television network.
Other guesses for the Snow Owls
There's a pretty convincing case for the Gaineses to be hiding underneath the Snow Owl costumes. But there are several other options that social media sleuths guessed as well.
Based on the clues provided so far, fans are wondering if the Snow Owls might be Derek and Julianne Hough, Kirk Cameron and Candace Cameron Bure, Maia and Alex Shibutani, or Garth Brooks and Tricia Yearwood, Bustle reported.
Then again, with all the farmhouse-centric clues and the focus on faith, the Chip and Joanna Gaines guess could make the most sense. Except for one small detail.
Chip and Joanna Gaines are currently filming the 'Fixer Upper' reboot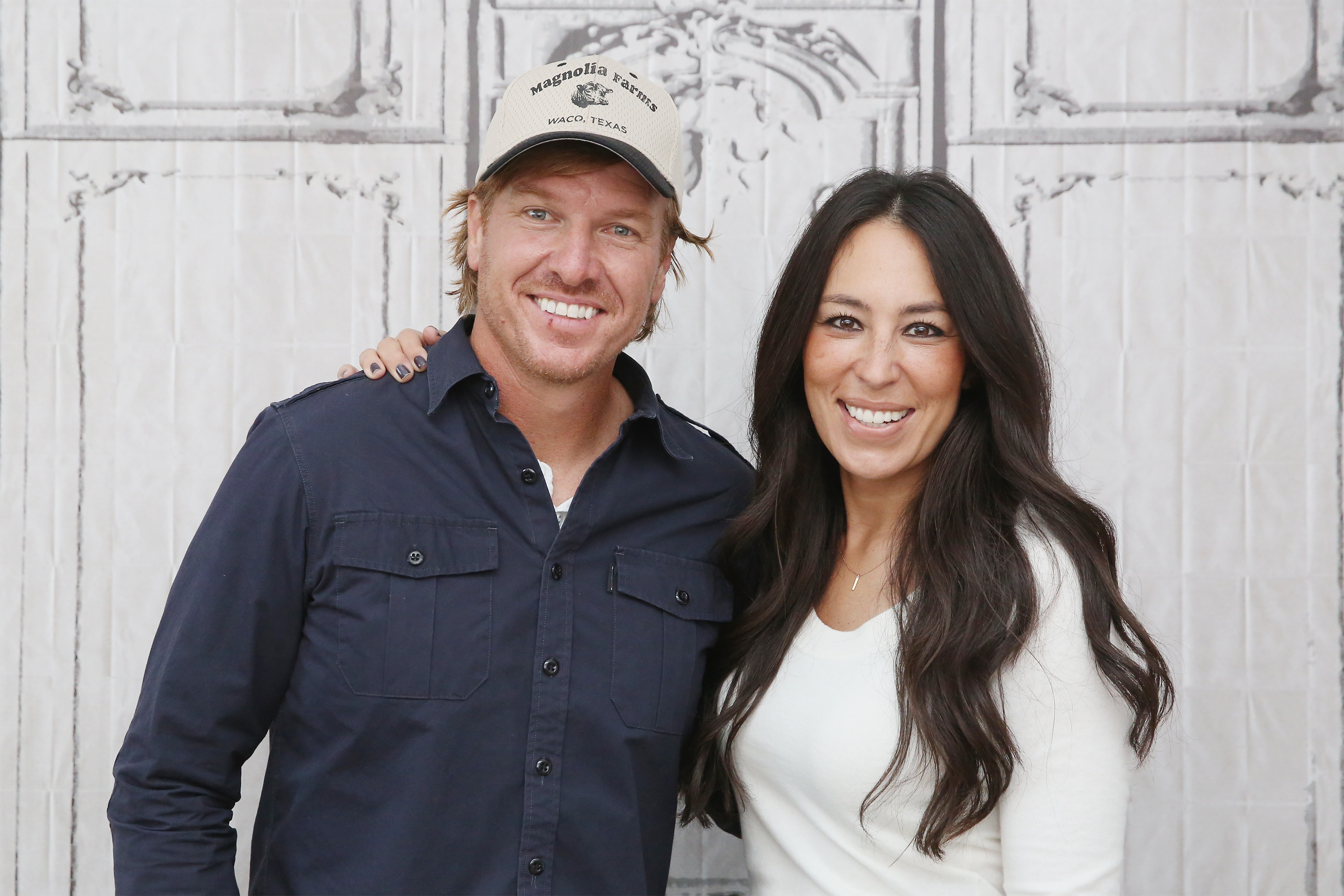 The Gaineses are well-known for only accepting projects within a close radius to their Waco farm so they don't miss out on family time at home with their five children. They chose to cease production on their hit show, Fixer Upper, in 2018 so they could spend more time focused on raising their kids.
The couple recently announced that they were bringing back Fixer Upper to their new television network, Magnolia, when it launches in 2021. However, they're still only casting participants who live close to Waco.
This busy renovation duo is working on filming the new Fixer Upper, plus running their thriving retail empire in Waco. They're used to staying busy. But busy enough to appear on The Masked Singer?
It seems unlikely, but not impossible. Fans will find out soon enough!