Some MCU Fans Say the Toughest Scene to Watch Isn't Actually From a Movie
Death scenes in the Marvel Cinematic Universe have become a part of cinematic lore now, even if those deaths are now considered stuck somewhere in the in-between. Not all compelling death scenes come from the cinematic side of Marvel, though. One memorable scene came from ABC's Agents of SHIELD in 2018, one fans still talk about on social media.
The scene in question is an interesting one because it involved some trickery. Part of this involved LMD's, or Life Model Decoys, seen often in the show. Most people remember Phil Coulson was made into an LMD at one point.
When it was discovered many of the agents were LMD copies, it created a wild death scene in the famous episode Self Control. The ending was like a Romeo & Juliet twist.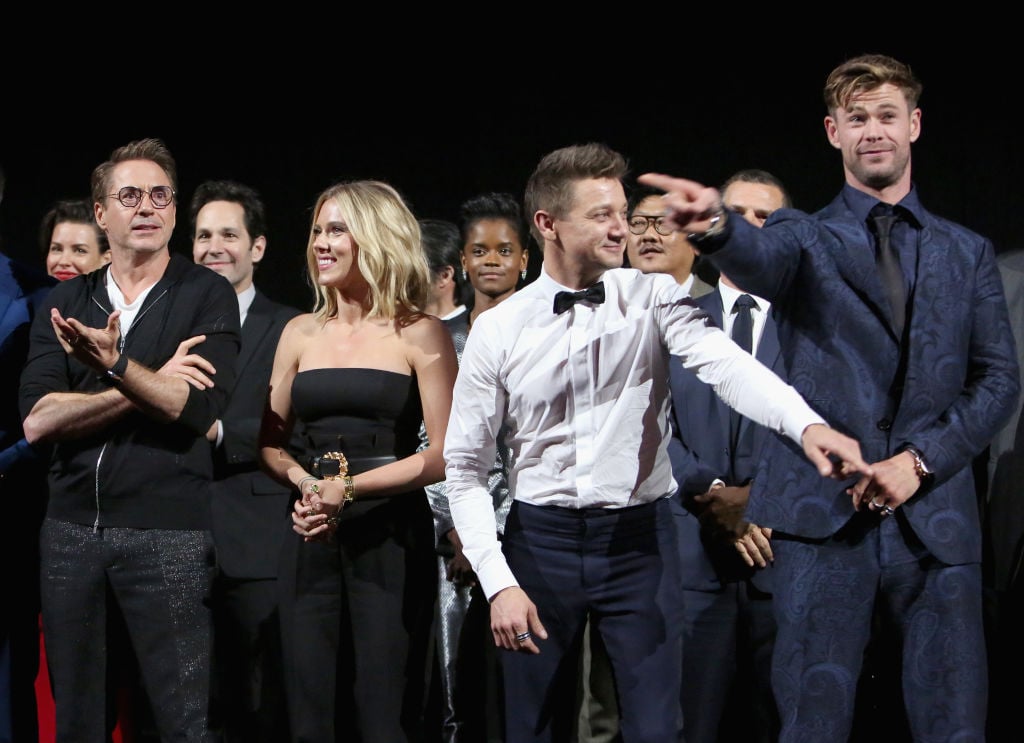 The romance of Leo Fitz and Jemma Simmons
RELATED: People Share the MCU Moments That Shocked Them the Most
No doubt about it that 'Self-Control' is one of the most famous scenes in Agents of SHIELD history unless the final seasons give fans some new classics. When aired in 2018, it received some of the biggest ratings the show ever received.
Part of the intrigue then was the ongoing romance between SHIELD agents Leo Fitz and Jemma Simmons (played by Iain de Caestecker and Elizabeth Henstridge, respectively). They were a romantic pair since they were teenagers, making them virtually inseparable.
Eventually, they married, making them one of the most cherished romantic couples in the entire MCU. Having one of them "technically" die in 'Self-Control' is still considered one of the best-acted death scenes next to Robert Downey Jr.'s Tony Stark.
How it played out was a bit mind-bending considering neither one of these characters really knew if they were an LMD. During a pivotal moment when both try to kill one another, fans continue to praise how well it was performed.
Iain de Caestecker's LMD death scene gets raves from fans
Many MCU fans think Scottish-born de Caestecker is a very underrated actor and one of the best in any Marvel TV show. Adding to the fact that his Leo Fitz has a dark side to him after spending time in the Framework added more complexity to the rosy marriage between him and Simmons.
No one could say this was a Romeo & Juliet tale by any means. Nevertheless, when Simmons confronts the LMD Fitz in 'Self-Control', the former becomes more than a little confused. The reason being is a combination of the sinister LMD Fitz and the real Fitz seemed to emanate at the same time.
Over on Reddit, fans still praise de Caestecker's performance when he tries to convince Simmons he is not an LMD when he is. The back and forth on not knowing is beyond gut-wrenching.
Eventually, she does kill the Fitz LMD. Thanks to de Caestecker being able to pivot back and forth from looking sinister to the real Fitz personality was near Emmy-winning work.
Will that death scene go down as one of the most emotional?
Once realizing Fitz was not really dead and just in stasis on a space station might play with one's emotions about any character death. After all, a future version of the real Fitz also died, creating yet another painful scene showing Simmons being told.
The playing around with time on Agents of SHIELD makes the show hold up to the same wild time-travel emotions the movies do, according to Cinema Blend. Knowing Fitz is still alive and only his alternate universe version is dead could dilute some emotions.
Regardless, that LMD scene still holds up with its unique sense of drama. As one Reddit user says above: "The scene with him and Jemma trying to figure out who was the LMD was insane. I just rewatched that scene today and the part when she's killing LMD Fitz and he switches from going "Jemma it's me" to this stone-cold stare is so crazy."
It may go down as one of the most memorable scenes of any MCU demise. Only the final episodes of Agents of SHIELD might be able to top it if a real death with a sense of finality actually occurs.