Here Are Some 'Modern Family' Halloween Episodes Perfect for Binge-Watching From Home
Halloween might look a little different this year. However, the Dunphy-Pritchett family is still here to make the holiday spooky, creepy, and super funny. Here are some of our favorite Modern Family Halloween episodes to watch while socially distancing.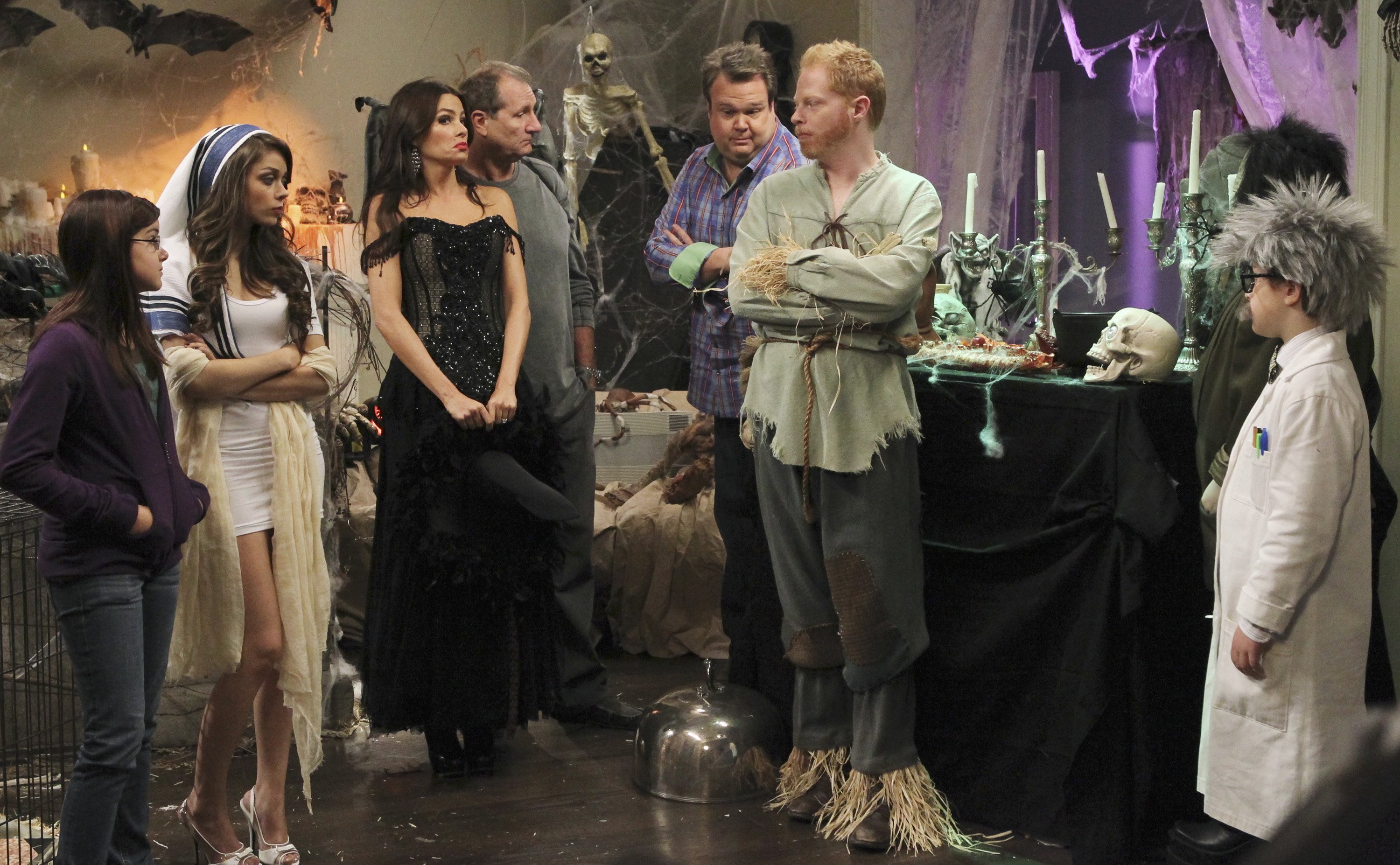 'Halloween' (Season 2)
There's a lot going on. Mitch is trapped at work in a Spider-Man costume, Haley's trying to dress "appropriately," Jay makes fun of Gloria's accent, and Cam is trying to work through some trauma from his childhood.
No matter. Claire is determined to make this the scariest Halloween yet, having the whole family over to scare the trick-or-treaters. This is actually the first Halloween that viewers share with the Dunphy-Pritchett family.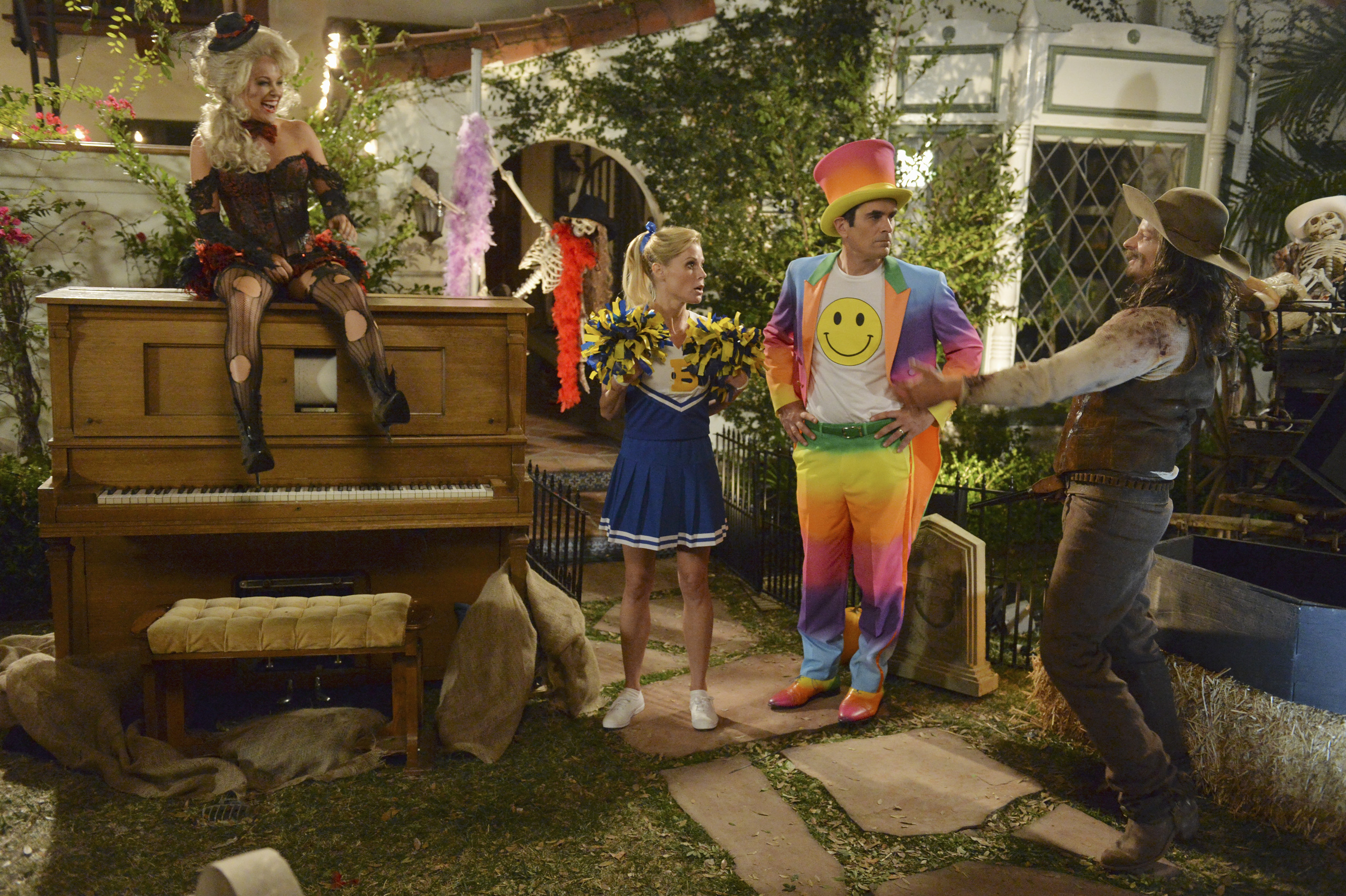 'Halloween 3: AwesomeLand' (Season 3)
Claire loves being creepy and scary but Phil has a different vision for Halloween this year. He wants to fill his front yard with everything he thinks is "awesome!" Behind his back, though, Claire makes a deal with their neighbors that they can have the scariest house on the block. The Dunphys win, but it comes with a "treat" from Ronnie and Amber.
For Jay, he's having some problems with the Halloween costumes Gloria picks. This year, she's Princess Fiona from Shrek and he's an Ogre. As a result, he decides to go and buy a Prince Charming costume with a wig and it completely changes his mood.
'Open House of Horrors' (Season 4)
You don't get to be one of the best realtors in town without thinking inside the box. That's right, Phil tells viewers, because while everyone is outside of the box, you know what the box is? Empty. This is the same logic that brought him to the idea of having an open house on Halloween.
There's one problem. Before he leaves, he tells Claire that she's not scary. Now, she's determined to prove she can scare Phil as much as she almost scared the life out of a trick or treater last year.
Meanwhile, Gloria is pregnant and goes a little crazy when two kids egg her house. Mitch is trying to deal with the repercussions of accidentally telling Lily that her birth mother is a princess. (He was just really tired!)
'Halloween IV: Revenge of Rod Skyhook' (Season 8)
The kids are a little bit older in this season, so Halloween isn't really about trick or treating anymore. Now, Luke is hosting his own Halloween party and, even though it's not as exciting as he wanted it to be, his parents are sure to spice things up and their favorite holiday.
Meanwhile, Mitch is in another superhero costume, trying to save the say with his partner. Together, they confront one of Cam's many nemesis'. There are a few other Halloween episodes released by this comedy series.
That includes Season 9's "It's the Great Pumpkin, Phil Dunphy" and Season 10's "Good Grief." Some episodes of Modern Family are available for streaming on the subscription service, Hulu.