'Somebody Feed Phil' Star Phil Rosenthal Explained How His Hit Travel Series Is 'Exactly' Like Anthony Bourdain's
Find out how 'Somebody Feed Phil' star Phil Rosenthal says his Netflix travel series is almost exactly like Anthony Bourdain's. Almost.
Former Everybody Loves Raymond creator and executive producer Phil Rosenthal moved on to filming his celebrated travel and food show after the hit comedy drew to a close in 2005.
From Marrakesh to Hong Kong to Dublin, Rosenthal has eaten his way across the globe and made new friends along the way.
Comparing himself to the late No Reservations travel show host Anthony Bourdain, the show producer expressed that the two globe-trotters' approaches to their series are very much alike. Kind of.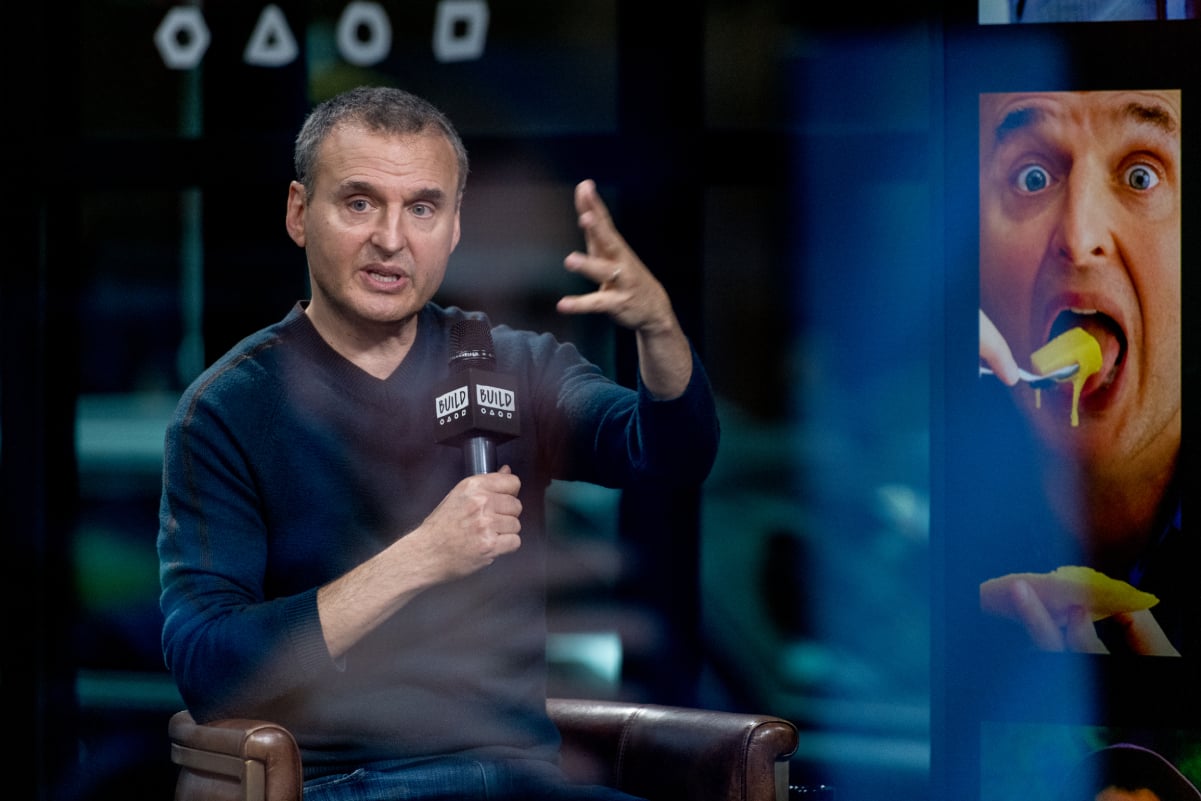 'Somebody Feed Phil' started as this PBS show
Before there was Somebody Feed Phil, there was I'll Have What Phil's Having. The program was Rosenthal's first as a foodie travel guide. Debuting on PBS in 2015, the series allowed the television veteran to explore a new side of the medium in an area he clearly relished.
"When you're first starting a show, any show, you learn what works and what doesn't work, and it's a kind of trial and error thing," he told Deadline in 2019. "I think we hit the ground running, even on the PBS series. Because I had tried different iterations of it in short-form, things that people never saw."
Part of Somebody Feed Phil's appeal is its lighthearted style: Rosenthal is having as much fun as any of us visiting a new city or country, taking in the cuisine and local culture.
"I realized that the enthusiasm is a big part of it," he continued. "If I'm trying to get you to travel by showing you the best places in the world to eat, I think enthusiasm goes a long way. Especially because I'm not a chef, I'm not an expert. I'm a tourist like you. So if I'm not excited, how can I expect you to be excited?"
The seed for Rosenthal's foodie show began with 'Everybody Loves Raymond'
Rosenthal's passion for exposing others to new cultures and travel began, surprisingly, with Everybody Loves Raymond. In particular, it began as he got to know the show's star Ray Romano.
The former stand-up comic, Rosenthal discovered, had never been out of the country.
"I said, 'Ever been to Europe?'" Rosenthal told The Hollywood Reporter. "Ray said, 'Nah.' I asked, 'Why not?' and Ray said, 'I'm not really interested in other cultures.' Even his own culture (Italian). And I thought, 'There's an episode.'" 
That episode became the Season 5 opener, a two-parter called "Italy," in which the entire cast of the hit comedy flew to and filmed in a town near Rome.
Rosenthal saw Romano transform from apathetic ride-along to fervent tourist.
"I saw what was happening to 'Ray,' the character that I wrote, actually happen to Ray the person," Rosenthal said. "I saw my friend fall in love. And that changed my life. What if I could do this for other people?"
Eventually, I'll Have What Phil's Having was born.
How Rosenthal sold the Netflix show
When it came time for Rosenthal to sell Netflix on Somebody Feed Phil, he pulled out one of the most respected names in TV food travel, that of the late, great Anthony Bourdain. He even compared himself to the No Reservations host. In a way.
Bourdain died by suicide in 2018 and was one of Rosenthal's idols. The day following the professional chef's death, Rosenthal was addressing a panel at the ATX Festival in Texas, where he spoke on Bourdain's legacy and how he dropped his name in selling Somebody Feed Phil to Netflix.
After expressing his condolences as well as his sorrow at Bourdain's death, Rosenthal said, "I was shocked and saddened this morning. I still am very sad," he said at the time.
He compared his series approach with Bourdain's: "My little joke that I make is that the way I sold the show to Netflix is I said I'm exactly like Anthony Bourdain — if he was afraid of everything."
Clearly, it worked for Netflix and it continues to work for the show's loyal viewers who come back season after season to see Phil get fed.
How to get help: In the U.S., call the National Suicide Prevention Lifeline at 1-800-273-8255. Or text HOME to 741-741 to speak with a trained crisis counselor at the free Crisis Text Line.