'Somebody Feed Phil' Star Phil Rosenthal Is Turning the Tables and Getting Everyone Else Fed
Find out how 'Everybody Loves Raymond' creator and 'Somebody Feed Phil' star Phil Rosenthal is feeding everyone else.
If you're a fan of the classic comedy series Everybody Loves Raymond, you can thank Phil Rosenthal, the show's creator and executive producer, for that.
Post-Raymond, the writer and producer moved on to his next love: food. After his one-season PBS program, I'll Have What Phil's Having, Rosenthal successfully dipped his toe into the travel/food program genre.
He'll soon be starting his fourth season of Netflix's Somebody Feed Phil. He's traveled everywhere and tasted every flavor profile on the plant.
Now, Rosenthal's ready to feed everybody else.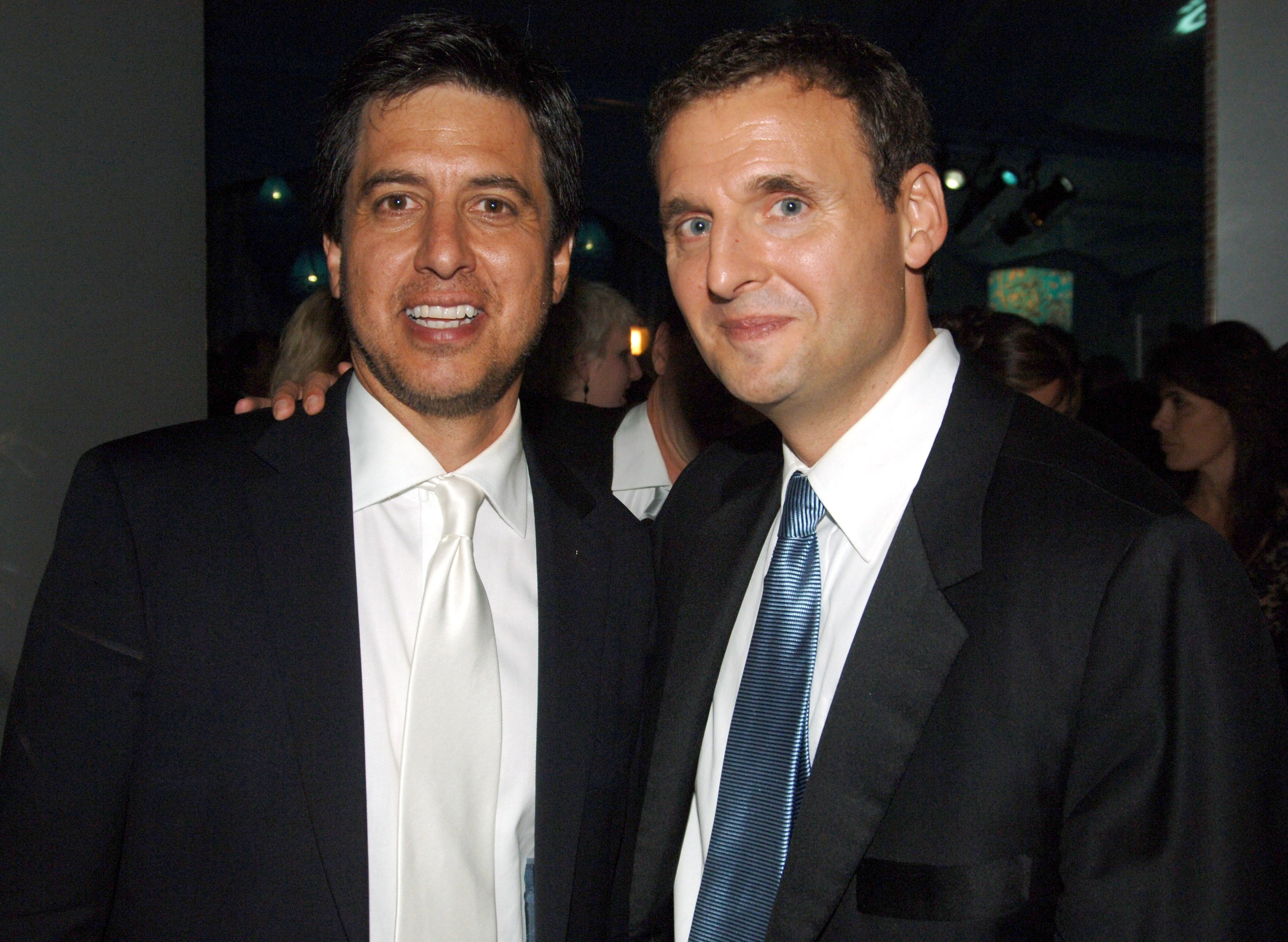 'Somebody Feed Phil's 4th season is premiering soon
Soon starting its fourth season on Netflix on Oct. 30th, the seed idea for Somebody Feed Phil and its predecessor show, PBS' I'll Have What Phil's Having came from a Raymond episode.
The CBS comedy filmed "Italy," a two-part episode in 2000. It was this episode that inspired Rosenthal to go for a travel and food show of his own.
After season 1 of Everybody Loves Raymond had been completed, Rosenthal learned that show star Ray Romano had never traveled outside of the US. Eventually, in the show's fifth season, the cast filmed in Italy and he saw how much it had positively changed Romano.
"What if I could do this for other people?" Rosenthal told The Hollywood Reporter. "What if just a few more folks got what I got, what Raymond got, what millions of world travelers have always understood? And wouldn't the world be a little better if we all could experience a bit of someone else's experience?"
Rosenthal has his sights set on feeding others
Just a couple of weeks before his Netflix show kicks off its new season, Rosenthal announced his intention to get others fed, especially during election season. According to The Rosenthal Family Foundation's press release this month, the organization has formed "Somebody Feed the People (SFTP)."
SFTP, according to the released statement was "spearheaded by food and democracy lover Phil Rosenthal" with the intention of "raising dollars for organizations providing meals to The People at the polls."
The former show runner's statement this month continued, "Food is not only a great unifier; it is also something many of us take for granted. We thought election season would be a perfect time to take hunger off the table at least for one meal while people are at the polls.
"Our mission is pretty simple — we just want to Feed the People who have chosen to show up to the polls and are facing long lines."
Jose Andres' World Central Kitchen and Pizza to the Polls are already receiving support through the campaign.
'Everybody Loves Raymond' cast is doing its part for a cause close to their hearts
The Everybody Loves Raymond cast is getting together to perform a table reading of one of the show's scripts for a very special cause: to raise funds for the International Myeloma Foundation (IMF).
The event is in honor of the late Peter Boyle, who died in 2006 from multiple myeloma and heart disease. Boyle was in the role of Frank Barone for the show's nine-season run. In attendance at the event will be Patricia Heaton in her role as Debra Barone, Ray Romano as Ray, and Brad Garrett as Robert.
Rosenthal, who created the show, will be there along with his wife Monica Horan, who played Robert's wife Amy.
"Heads up Everybody Loves Raymond fans! Our table read reunion on Oct. 23rd is FREE! But all donations to honor the memory of Peter Boyle are gratefully accepted. Go to http://myeloma.org for info!," Heaton tweeted.
The cast reading can be streamed from the International Myeloma Foundation's YouTube channel and Facebook page on Oct. 23 at 9 p.m. ET.