'Something Borrowed': Colin Egglesfield Asks Fans to Tag Netflix for the 'Something Blue' Sequel
Actor Colin Egglesfield who played Dex in rom-com Something Borrowed is trying to create a groundswell to finally get the sequel, Something Blue finally made. Egglesfield previously shared with Showbiz Cheat Sheet why Something Blue has not been made. But upon seeing that Something Borrowed is trending on Netflix, he hopes that fan love could possibly make the sequel a reality.
Colin Egglesfield hypes up 'Something Borrowed' fans to get 'Something Blue' made on Netflix
Egglesfield hyped-up fans on Instagram. "Amazing to see #somethingborrowed still delivering and trending on @netflix! If you haven't seen it yet, here's your chance!" he shared on Instagram when the movie was trending. "Or your chance to watch it for the 4,000th time! :) Thanks." He added, "Who wants to see Something Blue? Tag @netflix here and tell them you'd love to see the sequel!" This isn't the first time Egglesfield hyped up fans about a sequel. He asked "Who wants to see Something Blue? It's been way too long!" when the film turned 10 in May 2021.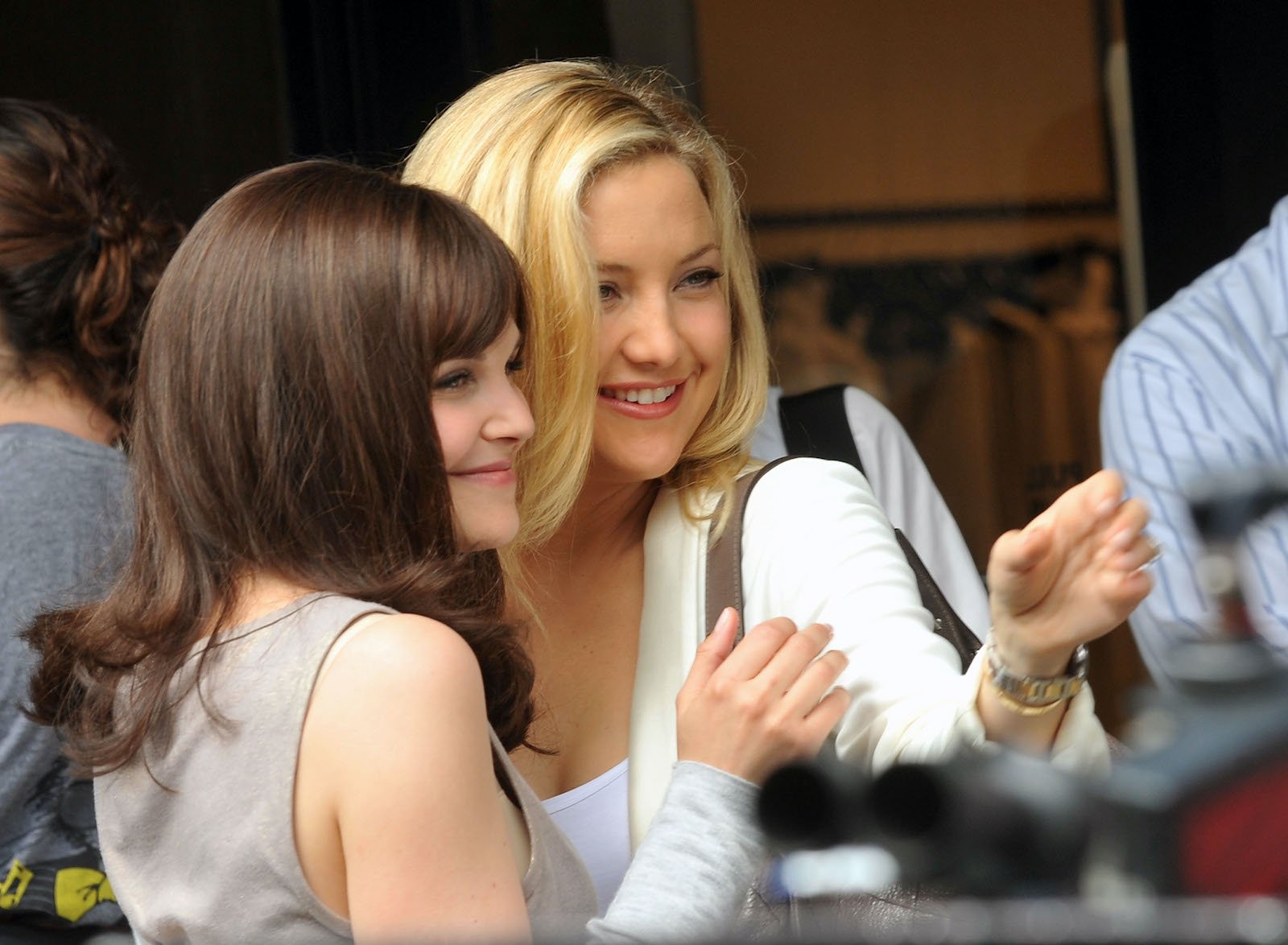 Fans had a swift reaction. Including Selling Sunset star Chrishell Stause who added heart emojis. Actor Arielle Kebbel wrote, "So good!" But fans shared how much they love Something Borrowed and expressed that they hoped to see Something Blue … someday. "Please produce Something Blue. We've been waiting forever for the sequel that was teased at the end of Something Borrowed," a fan wrote on Egglesfield's post and tagged Netflix. Another person added, "We have to keep the story going!!!"
Something Borrowed and Something Blue author Emily Giffin added a heart-eye emoji. A fan asked, "Is there officially a movie sequel yet?" 
Why do fans need a sequel?
The sequel, Something Blue was ready shortly after Something Borrowed came out. The books were written and Giffin readied the screenplay. But then … nothing. Something Borrowed fans were frustrated because the first film left fans with quite the cliffhanger.
Dex and Rachel finally end up together. And while Darcy becomes pregnant with Marcus' child, she doesn't seem to end up with him. In fact, the end of Something Borrowed teases that she turns her sights on Ethan, the friend who she dogged the most in Something Borrowed. Something Borrowed leaves fans with a scene of Darcy showing up in London. She surprises Ethan while he chats with friends at a sidewalk cafe. When he notices her, he bolts. She then chases him down the street and credits roll. So does Darcy fall for Ethan? Giffin offers a teaser into Something Blue.
Why hasn't 'Something Blue' been made?
Egglesfield chatted with Showbiz Cheat Sheet about why he thinks Something Blue hasn't been made. His comments reflect on perhaps why he tagged Netflix to make the sequel. He explained that big box office films like action-adventure rule studio budgets and even a film like Pretty Woman wouldn't be made today.
"There were so many amazing shows," he said about the slew of content now available on streaming platforms. "TV series that were starting to film like on HBO. And obviously Netflix and Cinemax and Showtime. A lot of the A-list actors who were movie stars started to do television. And [producers] just couldn't justify putting up the kind of money of what it cost to make Something Borrowed or like even like a Pretty Woman or a How to Lose a Guy in 10 Days."
"Those films that are like a $30 million film," he said. "So that's the films in between that $10 million to $100 million range just kind of evaporated overnight because the return at the box office just isn't what it used to be."
He added that actors still want to make rom-coms but the money isn't there for the big screen. "But unfortunately, we gotta pay bills, too," he added. "So that's led to a lot of actors, obviously, to work on television and it just it's really sad because, man, I miss romantic comedies. I miss that genre. There are so many great films like romantic comedies from the '90s and early 2000s that we just don't really see anymore."
So maybe … just maybe … fans can encourage Netflix to get Something Blue made?