'Something in the Dirt' Movie Review [Sundance 2022]: Getting Caught up in Conspiracy Theories
Something in the Dirt is a peculiar adventure into conspiracy theories, obsession, and paranoia. Justin Benson and Aaron Moorhead once again display creativity in a genre package, but those ideas don't quite fill a full-length feature film. Something in the Dirt takes the supernatural up a notch, although it simultaneously leaves the most captivating elements of its storytelling in the dust.
'Something in the Dirt' features two types of conspiracy theorists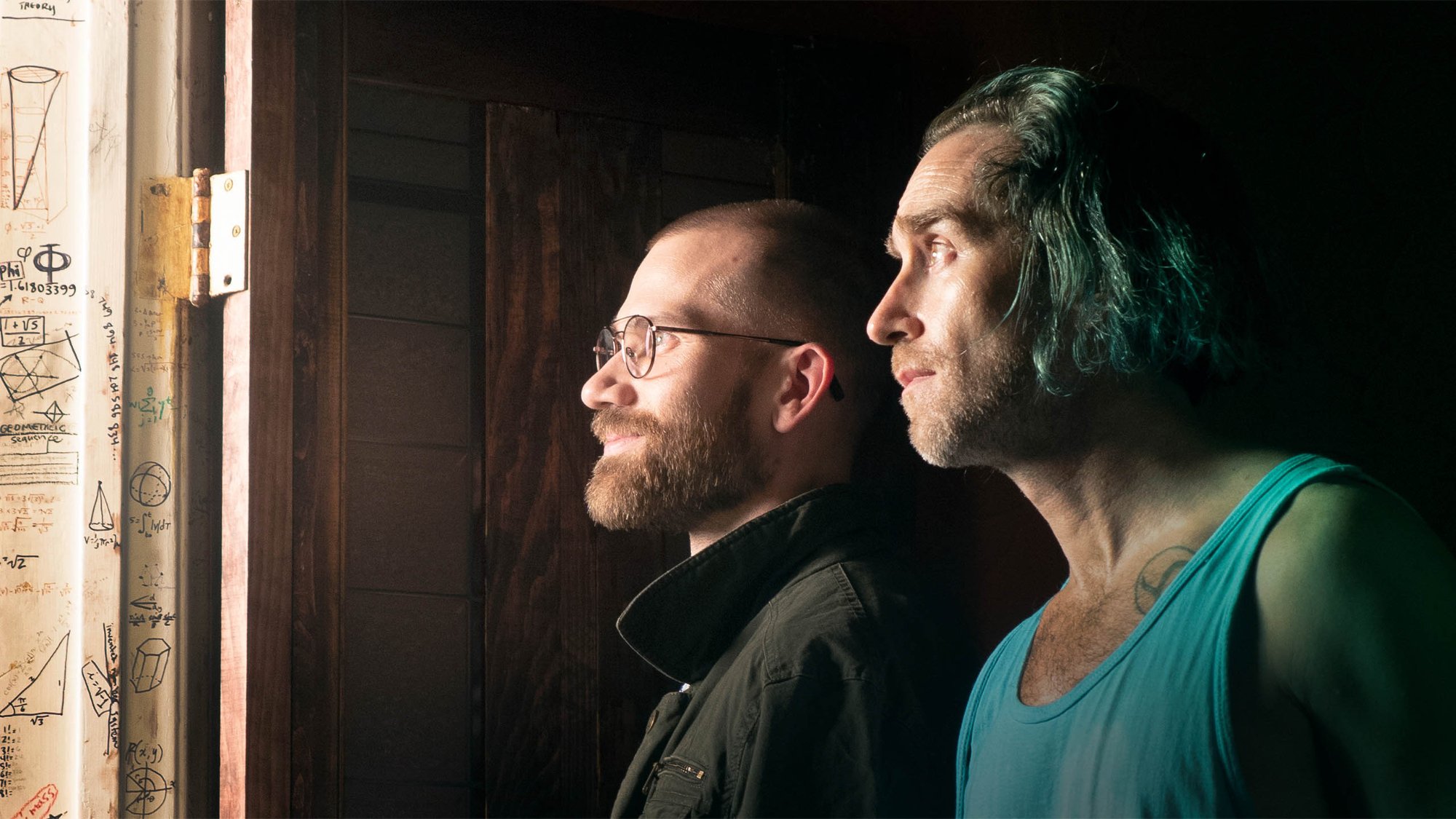 Levi (Benson) just moved into a rundown apartment unit in Los Angeles. He quickly becomes friends with his neighbor, John (Moorhead), but they soon discover that there's something paranormal happening in their building. John and Levi agree to create a documentary about it to achieve fame and fortune.
However, the more attention that they give this phenomenon, the more intense the situation becomes. John and Levi increasingly doubt each other, as the two conspiracy theorists approach the supernatural with vastly different ideologies. Something in the Dirt leads the two friends down a rabbit hole that could swallow them whole if they aren't careful.
Justin Benson and Aaron Moorhead find the comedy and danger in obsession and paranoia
Something in the Dirt puts paranoia and comedy under the microscope in this genre film. Benson's screenplay instills growing doubt between the two leads and within the audience. Something in the Dirt doesn't clue the viewer in ahead of John and Levi, creating a journey filled with twists and turns.
John and Levi face many of the same issues. Their lives are wasting away, while they float through life trying to find meaning and direction in it. John and Levi's individual sexual identities and romantic lives play into their fears and insecurities. Something in the Dirt takes note of the timer to do something before life comes to an end.
For John and Levi, that something is this supernatural phenomenon. Are they witnessing the works of ghosts, demons, a poltergeist, aliens, or something else? They rant and rave about conspiracy theories they read about on message boards or heard on a podcast. Benson's screenplay relies on these conspiracy theories for both comedy and drama.
'Something in the Dirt' chases its own tail
Something in the Dirt is simultaneously a love and hate letter to LA. Benson's screenplay begs its residents to take a moment to appreciate the beauty in the little things about the city, but also to be wary of its many dangers. The comedy often aligns nicely with its dramatic beats, never taking its odder twists too seriously.
Benson and Moorhead prove themselves intriguing filmmakers to keep an eye on. Marvel also clearly sees the worth in their directorial skills, as they're on board to direct the Disney+ Moon Knight series. Something in the Dirt makes a lot out of its few shooting locations, even if the documentary-style interview cuts are often awkward and jarring. Benson and Moorhead make electricity and mundane objects and twist them into part of the conspiracy.
Something in the Dirt is at its most captivating when relating John and Levi's personal drama to the paranormal phenomenon. However, its story direction doesn't really go anywhere. That's partially the point in this conspiracy theorist movie, but it ultimately chases its own tail and doesn't land anywhere particularly profound by its conclusion. Something in the Dirt intrigues on a conceptual level but doesn't stretch into a 116-minute feature film.