A Song With 'Offensive' Lyrics Written for an Elvis Presley Movie Wasn't Released for Over 35 Years
Elvis Presley shocked audiences with his dancing, but the lyrics of his songs were generally inoffensive. Despite this, a song from one of Elvis' movies was scrapped for an offensive lyric. The King of Rock 'n' Roll's recording of the song remained forgotten by one of its writers for over 35 years before finally getting released.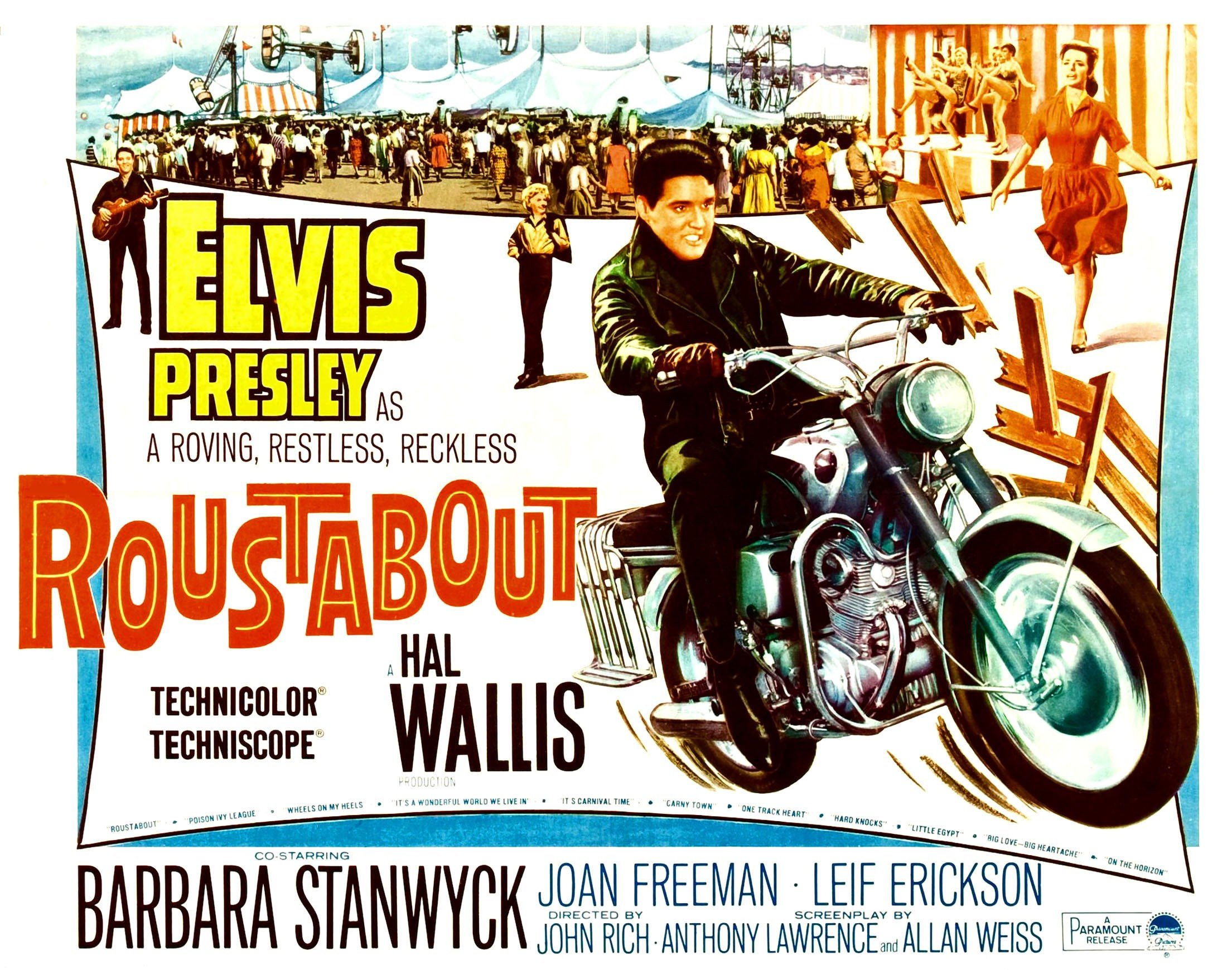 A tune co-written by a famous musician was cut from an Elvis Presley movie
Over the course of his career, Elvis starred in a slew of mostly forgotten movies. Many of his films feature a title song. One of his movies, 1964's Roustabout, is primarily remembered because 1940s screen siren Barbara Stanwyck appeared in it.
According to The Sydney Morning Herald, Winfield Scott and Otis Blackwell co-wrote a song for the film titled "I'm a Roustabout." Blackwell was a famous songwriter who wrote or co-wrote three Elvis hits: "Don't Be Cruel," "All Shook Up," and "Return to Sender." Scott is primarily known for co-writing "Return to Sender" with Blackwell.
Hal B. Wallis was the producer behind many of Elvis' movies, including Roustabout. He felt "I'm a Roustabout" was offensive because of the lyric "stick it in his ear." Because of this, "I'm a Roustabout" wasn't used in the movie. Instead, it was replaced with a different song called "Roustabout" written by Bernie Baum, Bill Giant, and Florence Kaye.
RELATED: Elvis Presley's Former Bodyguard Once Claimed the King of Rock and Roll Had a Strict Rule About Priscilla Presley – And Those Who Broke It Got the 'Third Degree'
How RCA Records released the song decades after Elvis Presley recorded it
According to Billboard, Scott explained what happened to the track after Wallis rejected it. "I know it sounds strange, but I had actually forgotten about it," he said. "It was just laying around, along with a whole slew of other demos and a couple hundred songs. At the time, I said, 'Well gee, I wonder why [Presley] ever released it?' And then I just put it back with the rest of the demos until later on."
"I'm a Roustabout" remained obscure until Scott mentioned it to a reporter. The reporter mentioned it to RCA Records producer Ernst Jorgensen. Jorgensen listened to the song and helped RCA Records obtain it.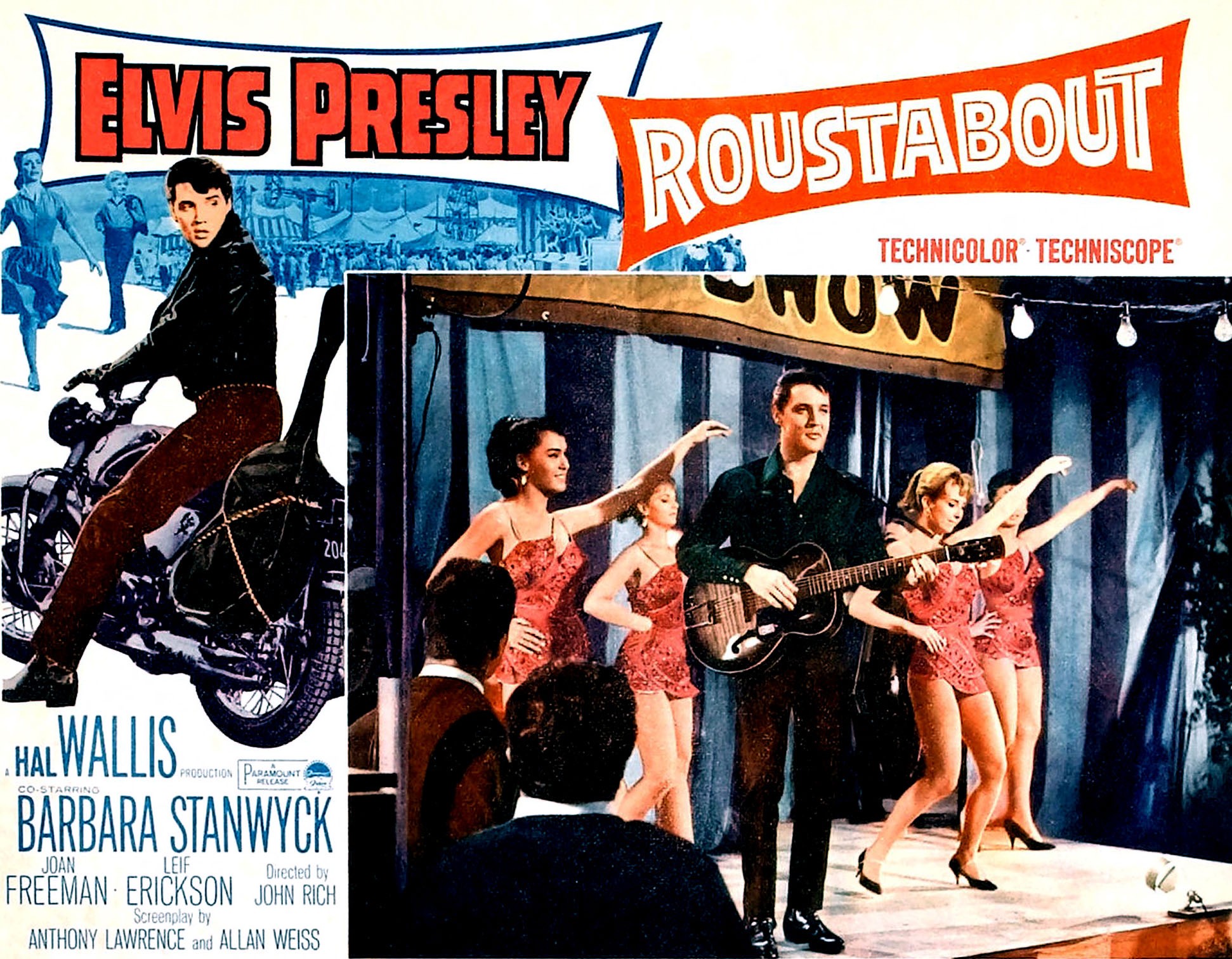 RELATED: This Singer Said Elvis Presley Was a 'Good Person' Because of 1 Thing He Did When He Recorded Songs
The way the world reacted to the release of the song
"I'm a Roustabout" was finally released on the 2003 compilation album Elvis: 2nd to None as a bonus track. Elvis: 2nd to None was a hit. It reached No. 3 on the Billboard 200 and stayed on the chart for 16 weeks. On the other hand, "I'm a Roustabout" did not chart on the Billboard Hot 100. While "I'm a Roustabout" didn't make waves, Scott was glad the world finally got to hear it.
RELATED: Elvis Presley's Producer Said the 1st Rock 'n' Roll Song Wasn't 1 of Elvis' Songs
"I'm happy it's coming out," Scott told CBS News. "I think the public should hear it because I think the public should hear everything this man does. This guy is in a class by himself."