'Sonic the Hedgehog 2': What Fans Should Watch Next on Paramount+
Video games and movies don't often play well together. Although both forms of entertainment aim to immerse fans in a story, films inspired by specific video game franchises don't often work. That's exactly why Sonic the Hedgehog 2 is such an epic turning point. The 2022 release stands as the highest-grossing video game movie to date. Here are some recommendations for Paramount+ subscribers who might be hungry for something similar.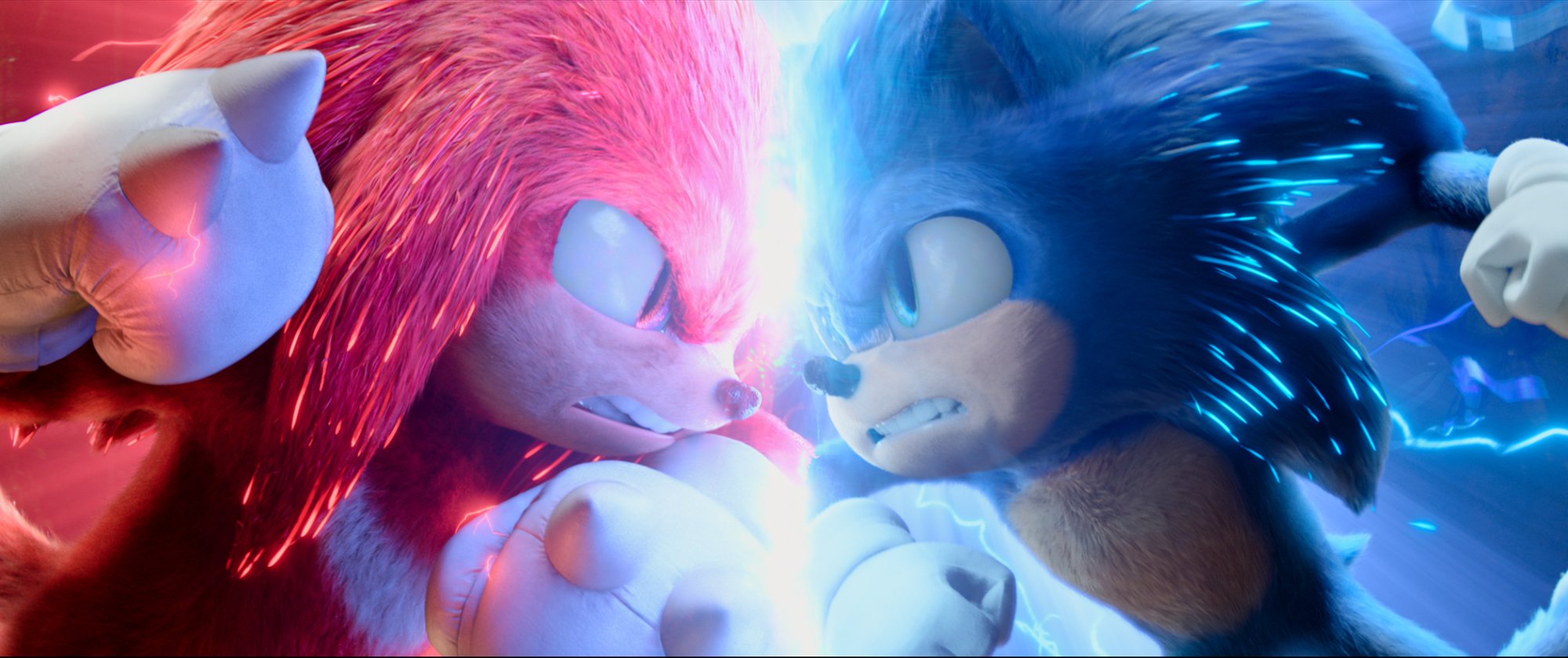 Paramount+ subscribers can now watch 'Sonic the Hedgehog 2'
Following a character redesign that – in the eyes of most fans – greatly improved its title character (voiced by Ben Schwartz), Sonic the Hedgehog released to impressive box office numbers in early 2020. The movie marked the feature directorial debut of Jeff Fowler. But its keen reverence to its source material – albeit through the lens of a buddy road movie – proved to fans this could be something special.
Sonic the Hedgehog 2 doubled-down on the callbacks to the games, formally introducing Tails (Colleen O'Shaughnessey) and bringing in Knuckles (Idris Elba). And the sequel easily outperformed its predecessor during its theatrical run, bringing in $386 million worldwide according to Box Office Mojo. Now fans can bring the adventure into their own homes. Sonic the Hedgehog 2 debuted on Paramount+ on May 24, 2022.
RELATED: 'Sonic the Hedgehog 2' Actor Jim Carrey Reveals Only 5% of His Jokes Make It Into Movies
What movies and shows fans should watch next
Given how much of a fan favorite the Sonic the Hedgehog movies have become, it probably won't take long for Paramount+ subscribers to be ready for something new after checking out both films a few times. Thankfully, the streaming service has a lot more to offer.
Fans of Sonic the Hedgehog can follow up the feature films with many of his animated adventures. Shows such as Adventures of Sonic the Hedgehog, Sonic Underground, and 1990s fan favorite Sonic the Hedgehog can enjoy hours of more fun with Sonic, Tails, and company.
While Sonic has long served as Sega's signature character, his counterpart at Nintendo is also represented on Paramount+. Two animated series based on the Super Mario Bros. franchise, The Adventures of Super Mario Bros. 3 and Super Mario World, are available to subscribers.
Looking for more Jim Carrey? Revisit another of his iconic villainous turns in Lemony Snicket's A Series of Unfortunate Events. Fans of the light-hearted adventure and wholesome humor of the Sonic films can delve into the Paw Patrol or Spongebob Squarepants movies and shows.
'Sonic the Hedgehog 3' is reportedly set for release in 2024
Sonic the Hedgehog 2 might leave fans excited to see what comes next. But there's a decent wait ahead until Shadow the Hedgehog makes his big-screen debut. Reportedly, the third one is already in the works over at Paramount. But it likely won't hit theaters until at least 2024.
In the meantime, the studio is keeping the franchise alive with a Paramount+ series focused on Knuckles. Elba is onboard to reprise his role as the echidna for the project, due out in 2023. Though no plot details have been released, it's easy to imagine the show will be a prequel.
RELATED: 'Sonic the Hedgehog 2' Villain: Dr. Robotnik's Death Egg Robot Explained