'Sonic the Hedgehog' Marked a Return to Form, But These Remain Jim Carrey's Best Performances
In Sonic the Hedgehog, Jim Carrey plays the evil techno-genius Dr. Robotnik, arch-nemesis to the titular high-speed critter. But in doing so, Carrey channels the manic energy his fans haven't seen dialed up to this level since the 1990s. So, in honor of the actor's successful return to over-the-top comedy, we're taking a look at the best big-screen performances of Carrey's career.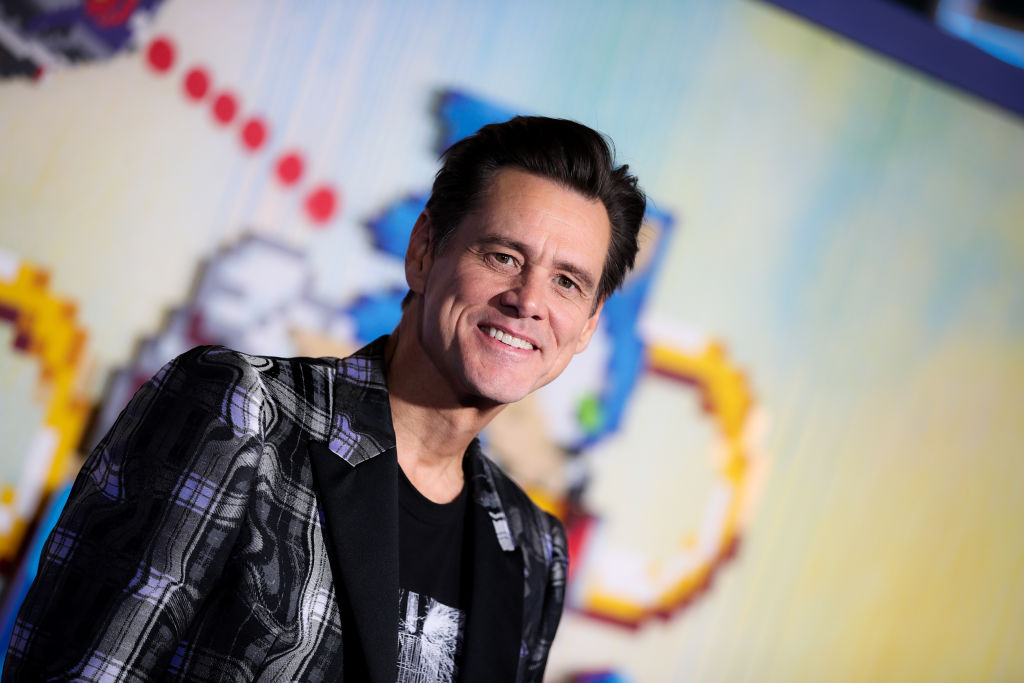 'The Mask' (1994)
While Carrey had starred in a number of films before, 1994 was undoubtedly his breakout year. In fact, we could have included all three of his hit comedies that year on this list. But since Ace Ventura: Pet Detective has not aged well, we're going with director Chuck Russell's sumer release.
As a live-action cartoon, The Mask gives Carrey the opportunity to let loose just as much as Ace Ventura and Dumb and Dumber. But the difference here is that he actually gets to play two roles: mild-mannered bank clerk Stanley Ipkiss and the "love-crazy wild man" that lurks within.
'Liar Liar' (1997)
Carrey reunited with Ace Ventura: Pet Detective director Tom Shadyac for Liar Liar. For the first time too, the actor plays a father. And in the process, he infuses his manic comic energy with a sentimental side that would continue to serve him well.
Of Carrey's purely comedic roles, Liar Liar is easily his best. A tour-de-force performance from start to finish, his high-powered attorney Fletcher Reede might not be able to lie. But thanks to Carrey's work here, audiences have been laughing at his gutsy, go-for-broke work for over 20 years.
'The Truman Show' (1998)
Here's where Carrey began to dip into dramatic waters. In this Peter Weir-directed comedy-drama, he plays an ordinary man who — unbeknownst to him — is the star of his own 24-hour reality television show. In a way, The Truman Show feels like it's speaking directly to modern audiences.
The story of Truman Burbank feels particularly attuned to today's fame-obsessed culture. Remember, Weir's film hit theaters long before social media became a thing. In a powerfully resonant tale, Carrey is affecting and hilarious. He also earned his first of two Golden Globes for this role.
'Man on the Moon' (1999)
Longtime fans are still angry Carrey didn't get an Academy Award nomination for playing Andy Kaufman. The actor channeled the late comedian to such a startling degree that he even lost himself in the part. See the documentary Jim & Andy: The Great Beyond for much more on that.
Man on the Moon might not be the perfect movie. But director Milos Forman goes a long way toward energizing the tired biopic genre with Kaufman-esque narrative devices. And Carrey's reverence for Kaufman — whom he considered an idol — is palpable in his Golden Globe-winning performance.
'Eternal Sunshine of the Spotless Mind' (2004)
Often cited as the best film of Carrey's career, Eternal Sunshine of the Spotless Mind is certainly among his strangest. Of course, that's to be expected when Michel Gondry is directing. The film's nonlinear structure not only serves the film's story; it also helps Carrey's uneasy performance.
Carrey is more emotionally bare in this film than in any of his other major movie roles. In fact, he wouldn't really tap into the same tragicomic vein until he and Gondry reunited. The pair are currently working on the Showtime series Kidding, which stars Carrey as a children's TV host.