Sonja Morgan's Ex-Husband Explained: Everything We Know About John Adams Morgan
Here's everything you need to know about Sonja Morgan's ex-husband.
Sonja Morgan is one of the stars of The Real Housewives of New York City, a socialite and philanthropist who has been in the spotlight for well over a decade. An entrepreneur and fashion designer, Sonja Morgan clearly thrives as a Bravo star.
Still, when it comes to her family, Sonja Morgan is fiercely protective. With a high-profile ex-husband and a newly-minted social media star for a daughter, Sonja Morgan has a lot to juggle but never hesitates to speak out in defense of her ex — even though the two have been divorced for years. 
What is Sonja Morgan best known for?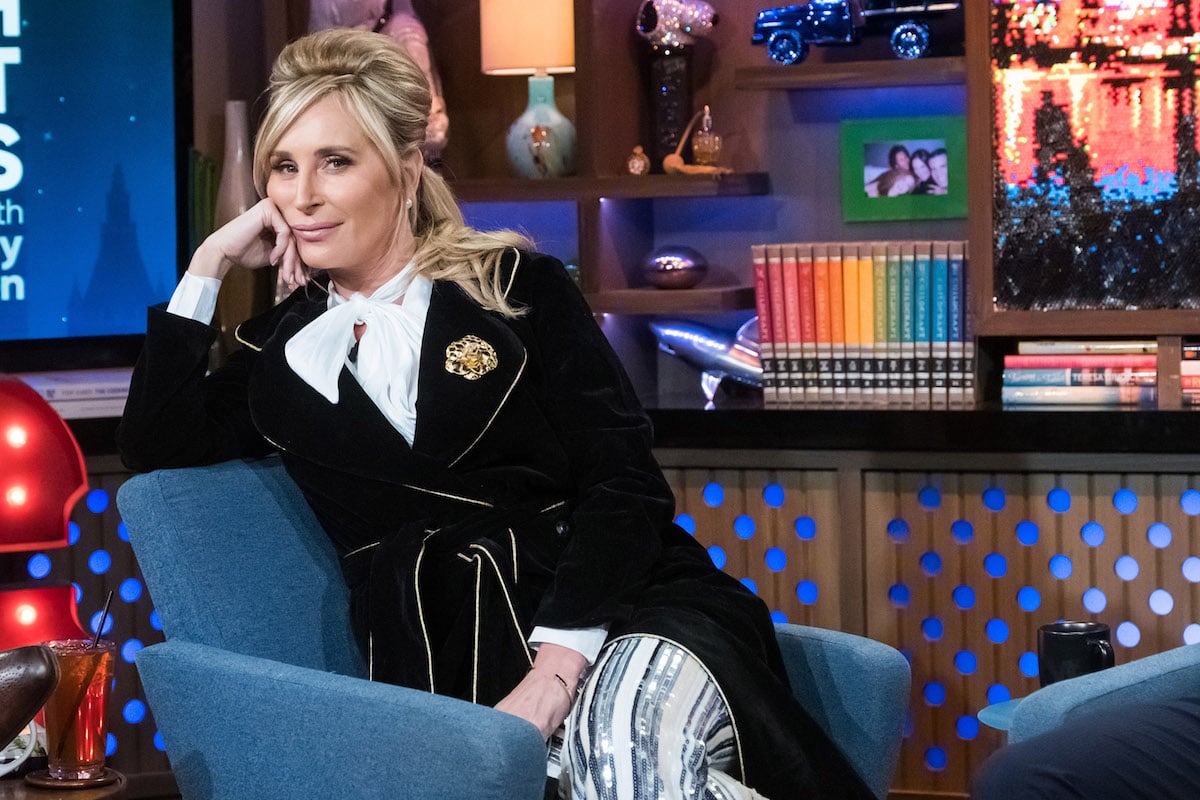 Sonja Morgan was born in New York in 1963, raised in a prestigious family. Not content to settle with her family's inherited wealth, Morgan went on to study marketing at the Fashion Institute of Technology.
In 2010, after years as a firm fixture of the New York high society scene, Sonja Morgan became one of the stars of Bravo's The Real Housewives of New York City, joining the cast in the third season. Ever since, Sonja Morgan has been one of the show's biggest stars, a fan-favorite who always manages to entertain.
Along with her tenure on The Real Housewives of New York City, Sonja Morgan has launched many successful businesses, including a wine company and a fashion line called Sonja by Sonja Morgan. Sonja Morgan has also lent her time and money to many charitable organizations over the years, focusing on LGBTQ+ rights, children's causes, and animal rights groups. 
Who is Sonja Morgan's ex-husband?
The entire time that Sonja Morgan has been on The Real Housewives of New York City, she has been proudly single. Still, there was a time when Sonja Morgan was married, to John Adams Morgan, a member of the prominent Morgan family, and the grandson of J.P. Morgan. The couple first met in the late '90s, according to Distractify, and tied the knot in 1998. 
John Adams Morgan himself has a prestigious lineage, with ancestors including presidents John Adams and John Quincy Adams. He was educated at some of the best schools in the world, getting his undergraduate degree from Yale University before competing in the Helsinki Olympics as a sailor.
Eventually, he became a financier, according to the family tradition, and built an incredible net worth all on his own. Before meeting and marrying Sonja Morgan, he was married three times before — although little is known about those relationships. 
Sonja Morgan's daughter only recently entered the spotlight
In 2000, John Adams Morgan and Sonja Morgan welcomed a daughter, their only child together, although John Adams Morgan has several older children from his previous marriages. Their daughter, Quincy Adams Morgan, was only six years old when the couple divorced in 2006.
Since then, John Adams Morgan has remarried, but Sonja Morgan has not. Many wild rumors have circulated about the reason for the couple's divorce, but Sonja Morgan has remained very restrained, with rarely a bad word to say about her ex. In fact, Sonja Morgan has been deemed overprotective of her family and their history.
Sonja Morgan is a proud mother to her college-age daughter, praising her as a math whiz: "The finance side, she definitely got from [her father]. She is a math wizard. She got that from the J.P. Morgan side…but she got the humility from the John Adams side, you know, from John Adams, John Quincy Adams, and I like to think my side of the family has humility and religion."
As for Quincy Adams Morgan, after years of shying away from the spotlight, the young woman recently joined social media, sharing snapshots of her life on Instagram. In time, the young woman could decide to pursue a career in reality television, just like her high-profile mother.