Sonny & Cher Had a 'Wedding Ceremony' in a Bathroom
Cher is one of the most iconic names in music history. Her career has expanded decades with success as a singer and actor. For a time, she was one-half of the duo of Sonny & Cher. Let's take a nostalgic look at the famous couple and their original "wedding ceremony."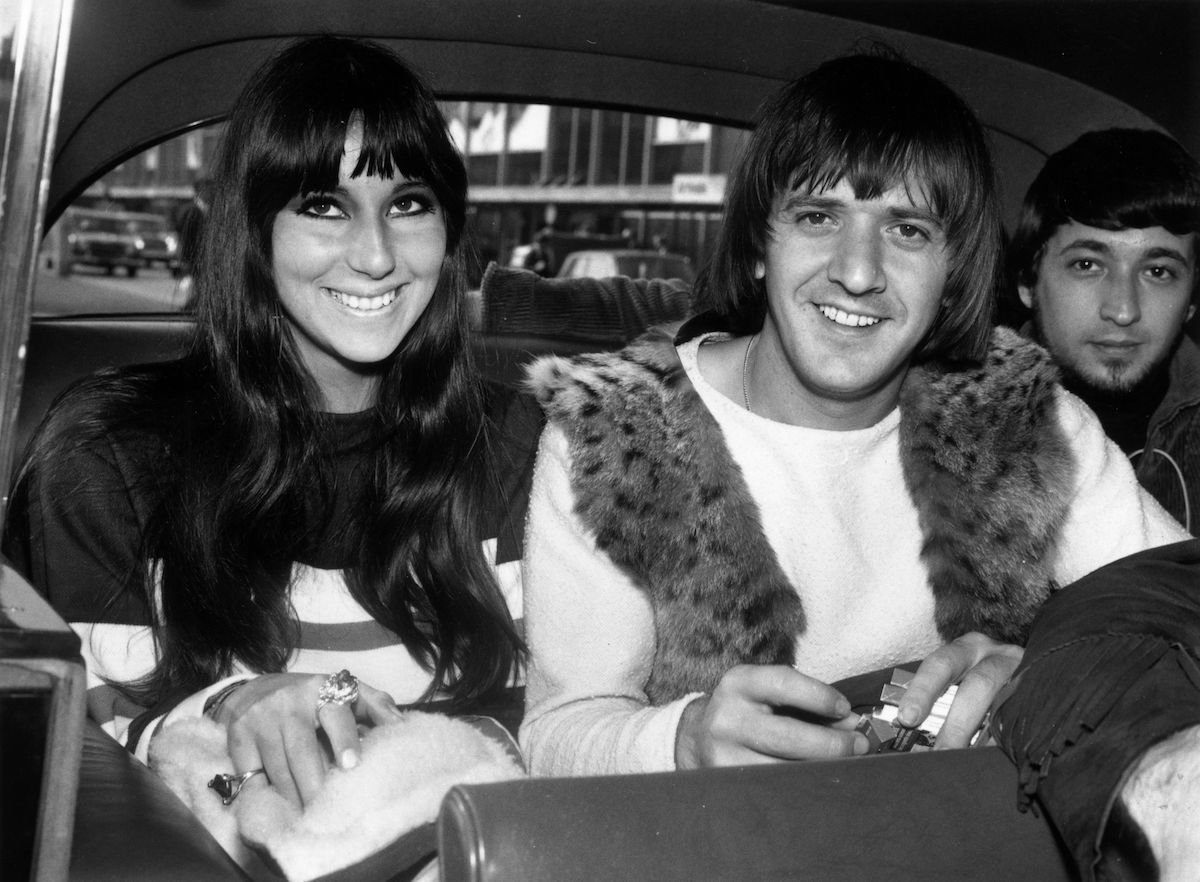 Cher meets Sonny Bono
Firstly, a little background. In her book, The First Time, Cher says she was 16 years old when she met Sonny Bono. She was dating a record promoter named Red Baldwin. He asked Cher to introduce her roommate, Melissa, to Sonny. Sonny had just "split up with his wife."
They all met at Aldo's Coffee Shop. When Sonny walked in, Cher says, "everyone else in the room disappeared, just washed away into some fuzzy soft focus, like when Maria saw Tony at the dance in West Side Story. Cher thought "That's the strangest man I've ever seen in my life." Cher said Sonny had on an unusual outfit and that he was so different. She recalled "And I actually thought to myself, 'Something is different now. You're never going to be the same.'"
Baldwin and Cher went on a double date with Sonny and Melissa. Although they double dated that night, Sonny and Cher ended up dancing and laughing all night long. She broke up with Baldwin the next day. "It wasn't because I thought I would end up with Sonny," she said. "It was that if I could be attracted to someone else, I knew it was time to move on."
RELATED: Cher's First Single Was a Love Song About Ringo Starr That Got Banned
Their relationship takes a serious turn
Yahoo! Entertainment says Sonny & Cher ended up moving in with each other. They had a platonic and professional relationship for a while. Sonny was 27 at the time and did not find Cher attractive. She was actually supposed to be his "housekeeper."
Then on a movie night, the two singers kissed. By the time Cher was 18, the couple had become serious about each other. "Son and I always felt as if we were married, even before we overcame all the obstacles to making it legal. First we had to wait until I turned eighteen, and then we had to wait for his divorce to become final."
RELATED: Did Cher Ever Have a No. 1 Hit Song as a Solo Artist?
Sonny and Cher's wedding ceremony in their bathroom
In The First Time, Cher says while they were at a park, Sonny asked her, "Don't you think it's time you asked me to marry you?" He gave her two silver rings – one with each of their names on it.
"Son wanted some kind of ceremony to make it official, so we went into our tiny bathroom and stood side-by-side in front of our medicine-cabinet mirror," she wrote. "(Don't ask me why we chose the bathroom; there was plenty of space in the living room cause we didn't have any furniture except his piano.) I performed the ceremony, and we exchanged rings and vows. We kissed and that was it." She referred to this event as a "wedding ceremony." Biography.com tells us the bathroom wedding ceremony took place in 1964 followed by an official wedding that took place in 1969.