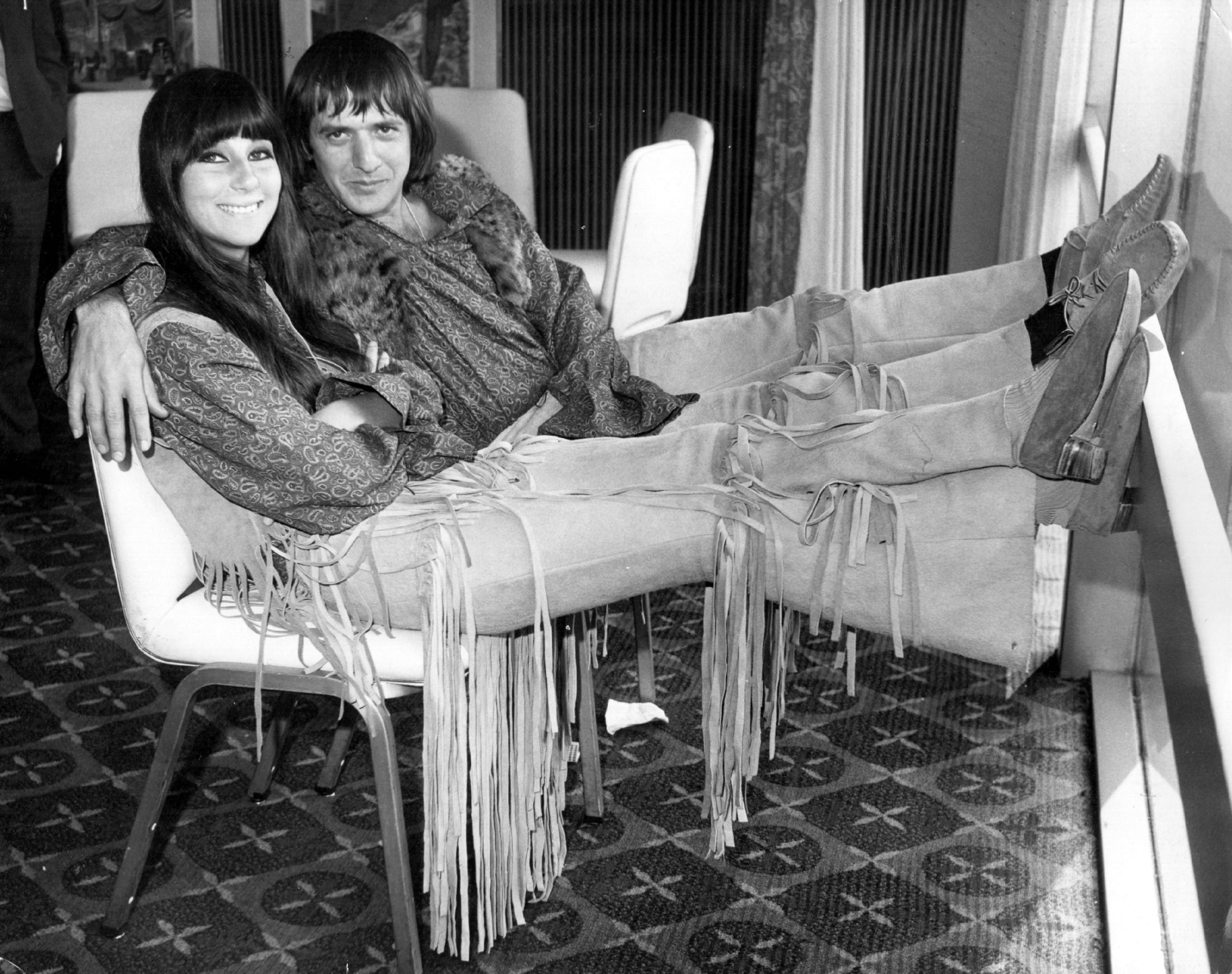 Sonny & Cher Starred in a Movie Together Before They Made Their Shows
Sonny & Cher starred in William Friedkin's directorial debut 'Good Times,' a film that parodied multiple genres. William Friedkin revealed Sonny & Cher each shaped the film in their own way.
Sonny & Cher are most known for their shows and their music; however, they also starred in a movie together. Interestingly, the director of the film was also behind one of the most famous horror movies of all time. This director said Cher had a lot of indirect influence on the film's script.
The 2 movies Sonny & Cher made in the years before they starred in TV shows
Sonny & Cher were most known for their classic songs such as "I Got You Babe" and "The Beat Goes On" as well as The Sonny & Cher Comedy Hour and The Sonny & Cher Show. They also appeared together in a pair of films. The first film they made was a teen beach movie called Wild on the Beach. The duo merely had a cameo in Wild on the Beach. They wouldn't star in a film together until their next movie.
Good Times is a mostly forgotten movie Sonny & Cher starred in in 1967. By that point, Sonny & Cher were pop stars but they hadn't transitioned to the small screen. The film is campy and parodies a number of film genres like the Western, spy thrillers, and Tarzan movies. It's the sort of movie that might not get made today because it spoofs genres that aren't relevant in the 2020s.
Director William Friedkin revealed what it was like to work with Sonny Bono
AllMovie reports the most notable thing about Good Times is that it was the feature film directorial debut of William Friedkin. Friedkin is most known for directing The French Connection and The Exorcist. He also helmed The Boys in the Band, a film that broke ground for portraying LGBTQ characters in 1970. 
Casey Burchby of the Los Angeles Review of Books mentioned that Friedkin worked closely alongside Bono to develop the film's script. "Sonny, like a lot of other entertainers, knew what was best for him, better than any director could," Freidkin said. "I mean, Sonny invented Sonny & Cher. It became apparent to me in working with them that they were my first audience for anything that I wanted to do. And I wasn't trying to change or alter them."
William Friedkin revealed how a young Cher indirectly shaped the movie
Friedkin revealed Cher had am impact on the script of Good Times as well. "The script of Good Times is what it is because that was Sonny's perception of Cher," he said. "It's not necessarily who she was."
Friedkin gave fans insight into who Cher was at the time. "Cher, at that time, was a very young girl who didn't know what to do with this newfound success," Friedkin recalled. "She hadn't sculpted her personality; it was being shaped at that time largely by Sonny, who created this act. Basically, I was trying to extract the best I could out of them — it was all about them, and not about me."
Good Times might not be as remembered as some of Friedkin's other movies, but it showed that Sonny & Cher could conquer the silver screen.