'Sons of Anarchy' Charlie Hunnam Admits He Had a Nervous Breakdown Before Dropping Out of 'Fifty Shades'
Charlie Hunnam is best known for playing the role of Jax Teller for seven seasons on Sons of Anarchy. Since the FX series ended in 2014, Hunnam has focused on film roles. As fans know, he was almost Christian Grey in the Fifty Shades trilogy. But he ended up backing out at the last second. Since then, Hunnam has opened up about his decision to walk away from the part. The actor admits he had a nervous breakdown because he didn't want to "fail on such a grand scale."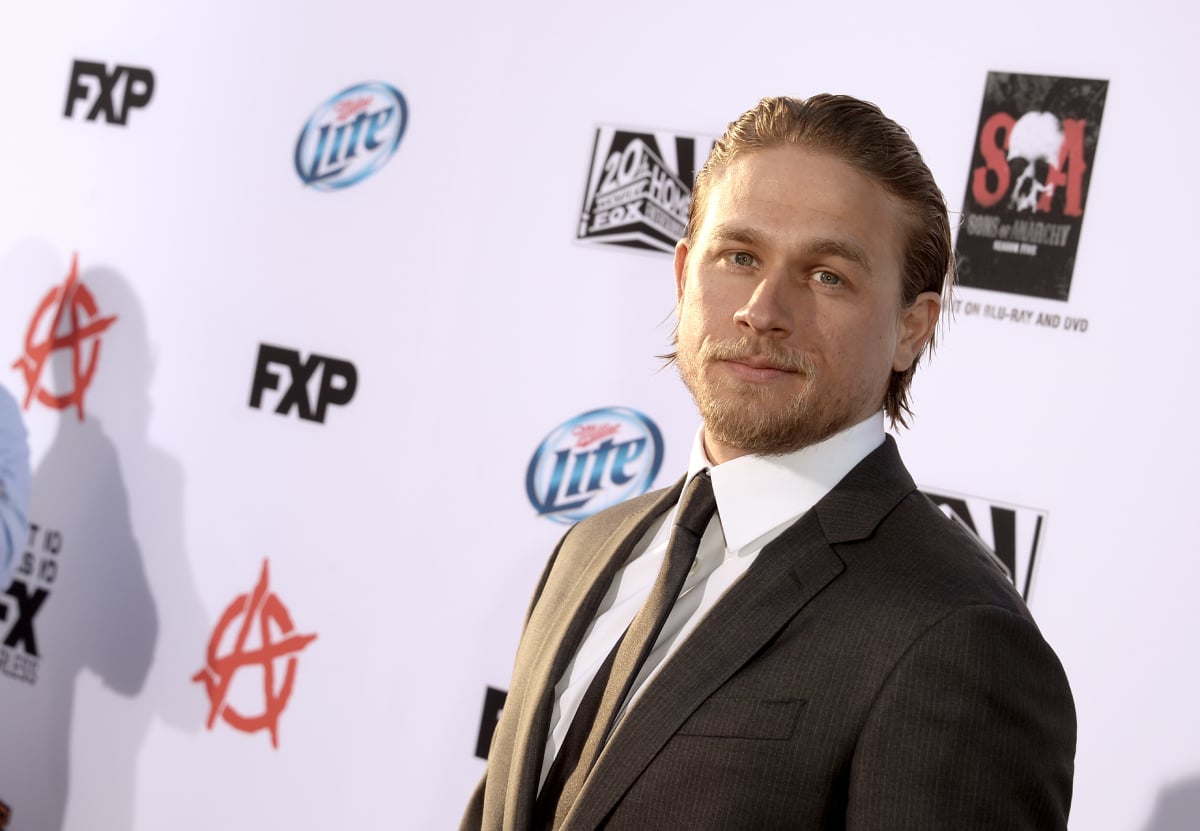 People thought Charlie Hunnam was crazy to back out of 'Fifty Shades of Grey'
Hunnam signed on to play Christian Grey in 2013, but he dropped out due to "scheduling conflicts." According to Vanity Fair, Hunnam committed to two films at the same time. In addition to starring in Fifty Shades of Grey, Hunnam also agreed to a small part in Guillermo Del Toro's gothic romance Crimson Peak.
At first, Hunnam tried to make it work. After finishing his scenes in Sons of Anarchy, he planned to fly to Vancouver the next day. The plan was to be in Canada for ten days of rehearsals and filming for Fifty Shades of Grey.
But then, Hunnam was going to have to start shooting Crimson Peak for a few days before going back to Season 7 of Sons of Anarchy. He eventually realized it was too much. Hunnam dropped the role of Christian Grey because he promised his friend he would star in Crimson Peak.
"People were saying, 'Are you crazy?,'" Hunnam said. "'Guillermo still has got four months to recast, it's the fourth lead, you can go and do this [instead].' I said, 'I can't. He's my friend.'"
It wasn't just a schedule conflict that caused the 'Sons of Anarchy' star to drop out
Hunnam admits that he's never watched Jamie Dornan's take on Christian Grey because he's never seen the movie. The actor explained that he developed a friendship with the director, Sam Taylor-Johnson. But he says backing out of the part was a "somewhat traumatic experience."
Hunnam explained that he hasn't watched the movie because he "didn't want to open that wound." The 40-year-old has described it as "the worst professional experience" of his life.
"It was the most emotionally destructive and difficult thing that I've ever had to deal with professionally," Hunnam said in 2015. "It was heartbreaking."
RELATED: 'Sons of Anarchy' Star Charlie Hunnam Has Turned Down Several Major Roles — Not Just 'Fifty Shades'
Hunnam eventually admitted that it wasn't just scheduling conflicts that caused him to back out of the role. According to Cosmopolitan, Hunnam had crammed so much stuff into his schedule that it affected his mental health.
"I was going to finish [filming] Sons at like 11 p.m. Friday night, get on the plane Saturday morning to Vancouver for Fifty, missing the whole first week of rehearsal and start shooting Monday morning," Hunnam detailed.
"And I was going to shoot that film, wrap that on the Wednesday and the following Monday I was going to start shooting Crimson Peak in Toronto. I just had like … frankly, something of a nervous breakdown."
Charlie Hunnam has no regrets about turning down the role of Christian Grey
Hunnam confessed that he didn't want to "fail on such a grand scale." He says he just couldn't transition from Jax Teller to Christian Grey in 48 hours. He admits that he bit off more than he could chew, and it was painful.
Hunnam says he loved the character of Christian Grey, and he wanted to do it. But he claims it was one of those "damned if you do, damned if you don't situations."
Ultimately, the actor doesn't regret quitting the role. He says he can't see himself in it at all because he would've played it "totally different." He explained that when actors create a character, they put half of themselves in it.
Hunnam says he is sure Dornan did an "excellent job." But, he started to realize that his vision of Christian Grey was not everybody else's vision.
"You can't get into a film, let alone three films, totally at odds with the rest of the filmmaking community or the creative community involved in something because it's just going to be [a] miserable experience. It was better for me just to extract myself from the process, but no regrets," Hunnam said.