'Sons of Anarchy' Star Charlie Hunnam is Coming Back to TV — Everything We Know About 'Shantaram'
Sons of Anarchy star Charlie Hunnam is coming back to television in the new Apple TV drama Shantaram. Seven years after ending his run as Jax Teller, Hunnam is busy filming the new series in Australia. Here's everything we know so far about Apple's new international drama Shantaram.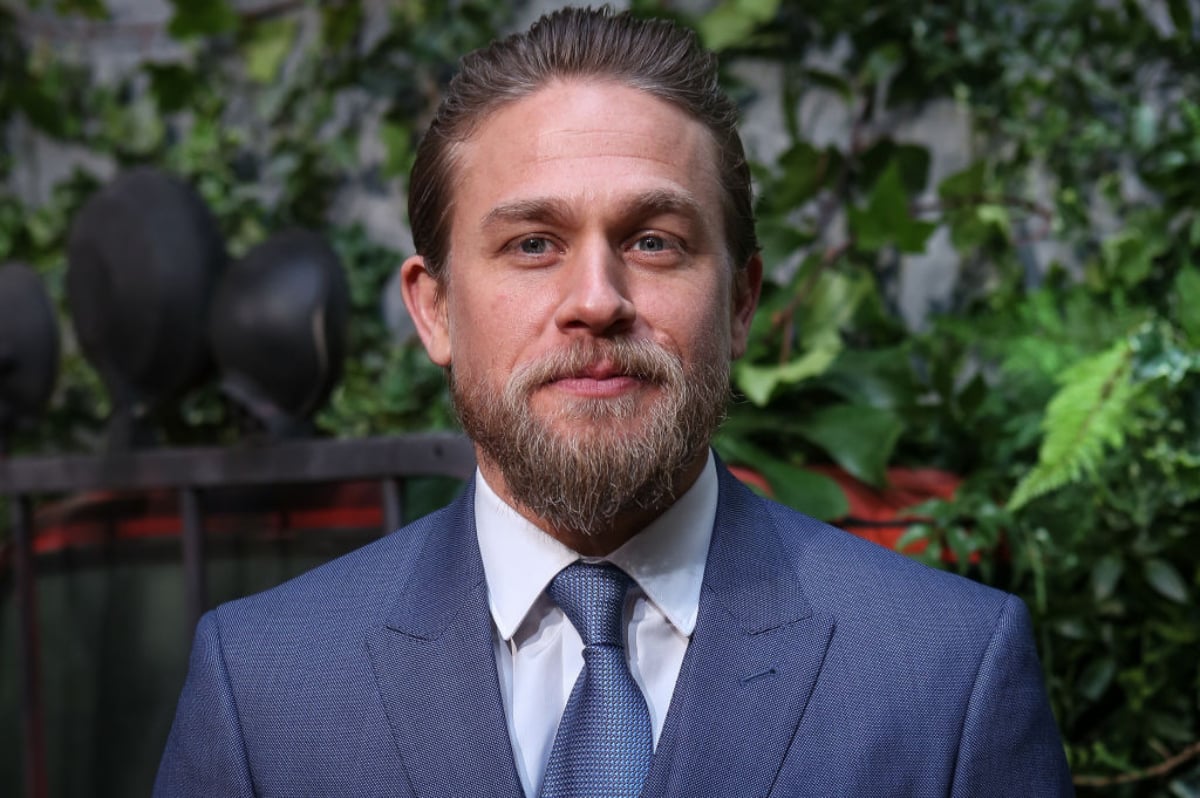 Charlie Hunnam wasn't the first actor attached to the project
Hunnam's new series is based on a book published back in 2003 by Melbourne author Gregory David Roberts. Originally touted as a semi-autobiographical novel, it immediately attracted some of the biggest names in Hollywood.
Russell Crowe was the first to express interest in starring in a film based on the book. But when a film project went into development in 2004, it had Johnny Depp attached as the star.
Warner Bros. paid $2 million for the rights to the story, and the studio had Australian filmmaker Peter Weir lined up to direct. But by 2006, Weir was off the project because "his interpretation of it differed greatly [from] that of the studio and producers."
Johnny Depp tried again in 2013
After losing its director, the Shantaram film project stalled until 2013, when Depp brought it back to life. According to The Sydney Morning Herald, at that time Depp was attached as both star and producer, and he was courting Joel Edgerton to direct. But ultimately, nothing came of it. By 2015, Warner's rights to the project had expired.
This left the project open for someone else to scoop up. And in January 2018, US production company Anonymous Content acquired the rights. That's the version currently in production with Hunnam as the star, with Anonymous and Paramount making it into a series for Apple TV.
Charlie Hunnam has been working on season 1 for years
Production for the Shantaram TV series began in October 2019. The plan was to shoot 10 episodes split between Victoria in Australia and India. By mid-December of that year, Hunnam and director Justin Kurzel had two episodes shot.
RELATED: 'Sons of Anarchy' Star Charlie Hunnam Did 1,000 Push-Ups a Day to Get Into Shape for 1 Role
But in February 2020, Paramount Television halted filming for Shantaram and put the show on hiatus. It wasn't because of the pandemic, though. Instead, they put things on hold because showrunner Eric Warren Singer was behind on writing the necessary episodes. Singer was forced out, and then the pandemic hit.
Filming has finally resumed on 'Shantaram'
As Showbiz Cheat Sheet previously reported, filming finally started up again in May 2021 and will continue until the end of the year. The cast and crew are filming in Australia, and will later move production to Thailand instead of India. They changed locations because it was deemed "not practical to film in India under pandemic conditions."
Shantaram also has a new showrunner. According to Variety, Steven Lightfoot has inked a multi-year deal with Apple. The Hannibal and Punisher alum will be the showrunner, writer, and executive producer of Shantaram.
Charlie Hunnam will play an Australian bank robber
In Shantaram, Hunnam plays convicted Australian bank robber and heroin addict Lin, who escapes from Pentridge Prison and flees to India to get lost in the city of Bombay. Once there, he reinvents himself as a doctor in a slum before embarking on a number of crazy adventures.
In the book, those adventures include working as a Bollywood extra, forging a passport in Mumbai, and arms trafficking in Afghanistan. The book was initially marketed as a "true story." But Roberts later reframed the book and its sequel — The Mountain Shadow — as "novels, not autobiographies."
RELATED: Charlie Hunnam: 7 Things You May Not Know About the 'Sons of Anarchy' Star
Shantaram is now described as a "thrilling and profound" story that explores love, forgiveness, and courage on the "long road to redemption."
AppleTV has not yet announced a premiere date for Shantaram.