'Sons of Anarchy': Is Charming, California a Real Place?
'Sons of Anarchy' is a famous series and fans have wondered if the town of Charming, California is a real place.
California has a lot of towns with very inviting names. Cool, Paradise, and Pleasanton are all California cities. Some TV shows use real city names for their settings. Beverly Hills, 90210 takes place in, well, Beverly Hills. The Big Bang Theory's location was in Pasadena. Numerous shows have called Los Angeles home. So, what about Charming? Is the small town where Sons of Anarchy is set a real town? Let's take a look.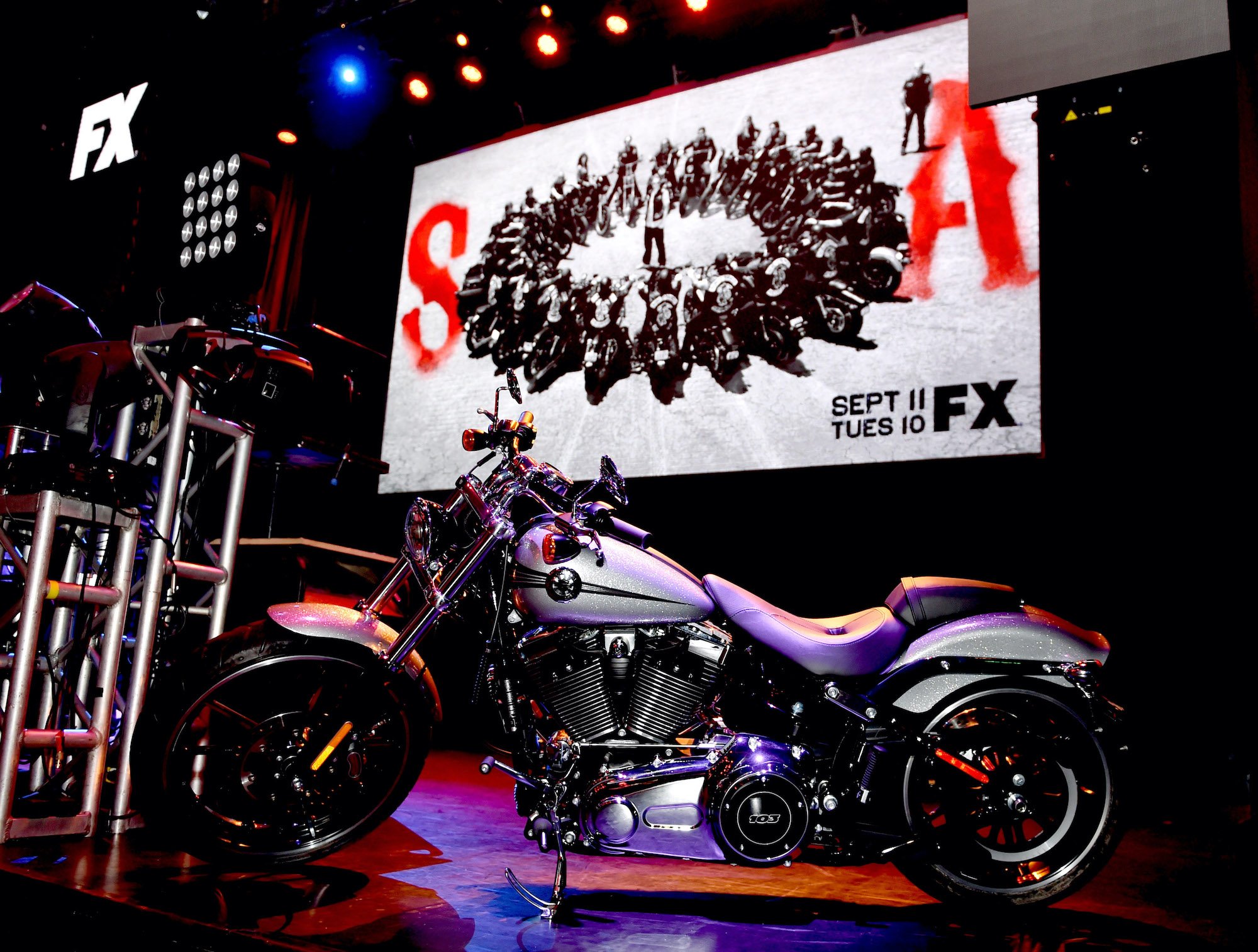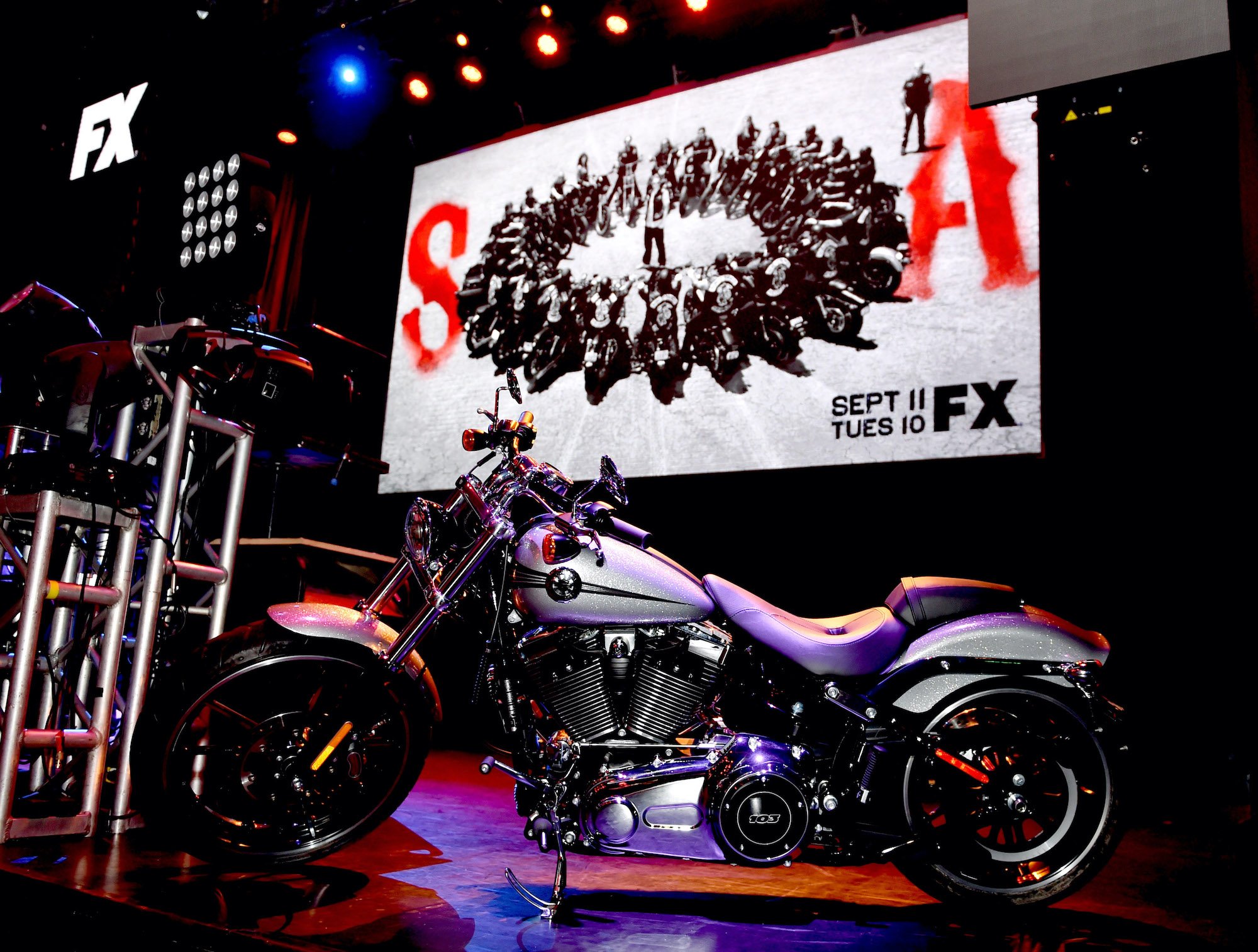 What is 'Sons of Anarchy' about?
The Sons of Anarchy is a motorcycle club also known as SAMCRO (Sons of Anarchy Motorcycle Club Redwood Original). The show, which aired between 2008 and 2014, follows outlaw members of the motorcycle gang who live in the otherwise quiet town of Charming. It originally aired on FX earning top ratings for the network. The storyline reveals the motorcycle club was originally formed in 1969 by the late John Teller and Piney Winston, played by William Lucking. Piney was killed off in Season 4 by Clay Morrow (Ron Perlman), according to Fandom.
Created by Kurt Sutter, who was also a writer and producer on The Shield, Sons of Anarchy has a Hamlet-like quality, according to Mental Floss. The gang's matriarch is Gemma Teller Morrow, portrayed by Katey Sagal. Her son, Jax Teller (Charlie Hunnam), is caught up between honoring the memory of his late father, John, and respecting his stepfather, Clay. The show contains some pretty hard-to-watch gruesome scenes. Sutter claims it is all pure imagination. "It's not who I am and it's not where I come from – it's all fantasy," he said.
During its seven-season run, the show did attract the attention of one famous for writing about suspense and horror, author Stephen King. King liked the show so much he agreed to make a cameo appearance. Sutter "assured me that he'd write me a suitably nasty part (in various films I've been stuck playing a series of mentally challenged country bumpkins); most important of all, he said he'd put me on a bitchin' Harley. How could I say no?" King shared on his website.
Is Charming, California real?
Charming is said to have a population of just under 15,000, according to Travel Pulse. The town is located in the northern part of the San Joaquin Valley. It is close to Stockton and Oakland, not far from Lodi nor the state capitol of Sacramento. As the name implies, the downtown streets are lined with "charming" locally owned stores, according to Yardbarker. There are no big-brand stores such as Costco or Walmart. The name Charming paints a pretty picture for a quaint, sleepy California town which is what it is supposed to do, despite the ruckus the motorcycle club brings. There is no real Charming, California. The name is fictional.
So, where was 'Sons of Anarchy' filmed?
Sons of Anarchy was filmed in California, only in the southern part of the state. A lot of filming was done in the Sunland-Tujunga area of the San Fernando Valley, in the foothills of the San Gabriel Mountains. Some shoots took place in other areas of Los Angeles County including downtown L.A. and Simi Valley. Like many shows, a lot of inside scenes were shot at studio locations including home interiors and various offices.
The Teller-Morrow automotive shop was filmed on Stage 5 of Occidental Studios in North Hollywood. The full garage is located on the property. While the show ended in 2014, you can still be charmed by the quaint fictional town anytime you want, while watching the anarchy that erupts within the motorcycle gang community. Sons of Anarchy is available for streaming on Hulu.