'Sons of Anarchy' Star Charlie Hunnam Admits He Flirted His Way to His First Acting Gig
Sons of Anarchy star Charlie Hunnam has an interesting story about how he was first discovered. The actor, who played Jax Teller on Kurt Sutter's hit biker drama, has appeared in several blockbuster films in recent years, including King Arthur: The Legend of the Sword and The Gentlemen. While most fans recognize Hunnam for his role in SOA, he actually flirted his way to his first acting gig on the British show Byker Grove back in the 1990s.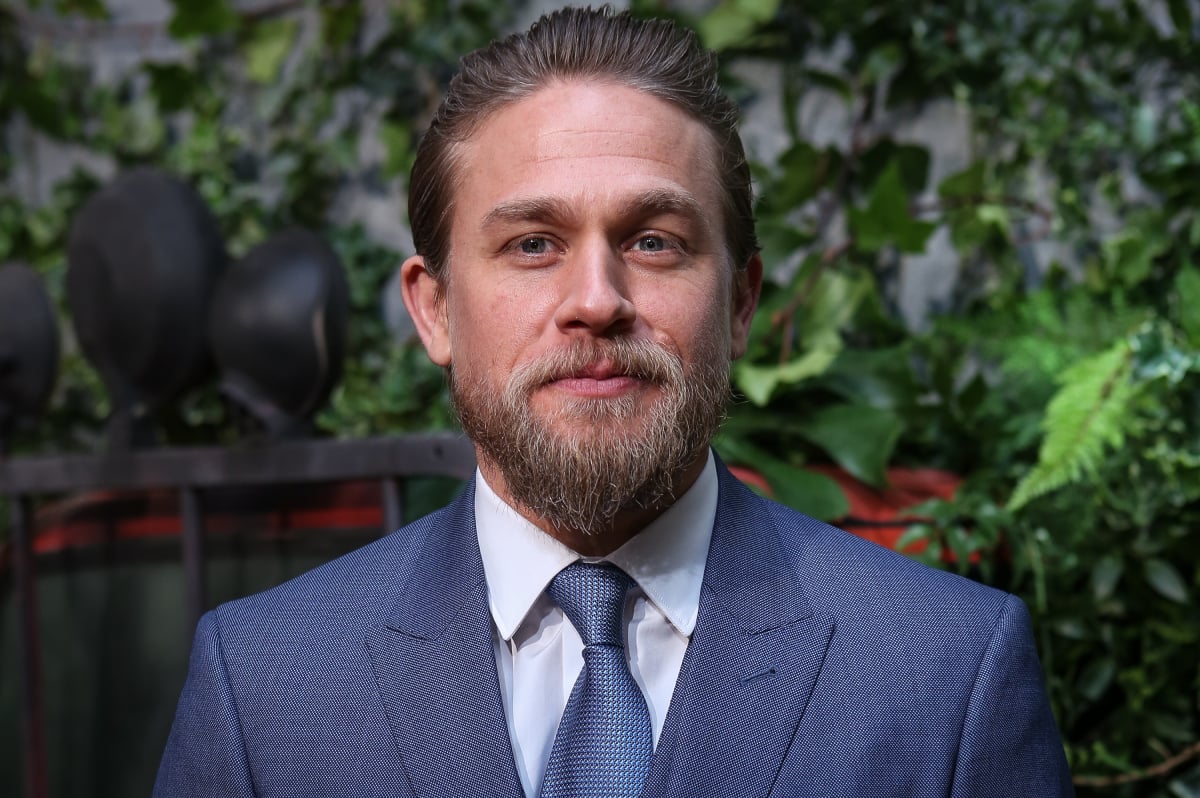 Inside Charlie Hunnam's early roles
Hunnam was only 17 years old when he landed the part of Jason on Byker Grove. He appeared in three episodes in the series and used that to get a part in the 1999 movie, Whatever Happened to Harold Smith.
In a bid to take his acting career to the next level, Hunnam moved to the United States. He was cast in a recurring role on the show, Young Americans, before appearing on Undeclared as Lloyd Haythe. Hunnam got small parts in the feature films Abandon, Nicholas Nickleby, and Cold Mountain, before he moved back to the UK.
While he was back in the UK, Hunnam appeared as Pete Dunham in the popular 2005 film, Green Street Hooligans. He then landed a role in the movie, Children of Men, as Patric.
Although Hunnam was enjoying minor success in Hollywood, his big break came when Sutter cast him for the lead role in Sons of Anarchy. Hunnam played Jax for the entire run of the popular drama and received several nominations, including a Critics' Choice Television Award, three EWwy Awards, and one PAAFTJ Award.
Hunnam is best-known for playing Jax on SOA, but fans might be surprised to learn how he first broke into the acting business.
Hunnam opens up about how he landed his first acting gig
During an appearance on The Graham Norton Show in 2017, Hunnam opened up about how he got his first acting role. Although most people believe Hunnam's first big role was in Queer as Folk, Norton pointed out that his first part was actually in Byker Grove.
As the story goes, Hunnam got his break when he was Christmas shopping in a local sports store. Hunnam revealed that he had been drinking that night and was trying on some shoes for his brother when he noticed a woman was starring at him.
Not to let the opportunity pass him by, Hunnam flirted with the woman, who happened to be the production manager for Byker Grove.
"I was in JD Sports trying on some trainers for my brother having a bit of a dance around, drunk obviously, and there was a lady staring at me and so I blew her a kiss and gave her a little wink and it turned out she was the production manager of Byker Grove so she said I think you're quite lovely and I said I do too!" Hunnam shared.
The Sons of Anarchy star went on to say that the woman offered him a chance to audition for a part and the rest is history. Following his short stint on the show, Hunnam played Nathan Maloney in Russell T. Davies' popular series, Queer as Folk.
Kurt Sutter shares his thoughts on casting Charlie Hunnam for 'Sons of Anarchy'
While Hunnam has enjoyed plenty of noteworthy roles over the years, Sons of Anarchy remains his most popular part. Most SOA fans could not imagine the series without Hunnam at the helm, and Sutter once explained exactly why he cast the actor to play Jax.
According to Pop Culture, Sutter revealed that Hunnam's role in Green Street is what confirmed that he was the perfect fit for SOA.
"Yes. [Lexi Alexander's] powerful Green Street Hooligans was the first I saw of Charlie's work," Sutter stated. "His performance was brutally raw. I saw the very rare mix of danger and vulnerability that I knew Jax needed."
Sutter added that he saw Hunnam's footage before they first met. He also had no idea if Hunnam was still acting and discovered that he was living in LA working on his writing. After meeting up several times, Hunnam and Sutter got on the same page and "Jax came to life."
The SOA creator went on to say that he would love to work with Hunnam in the future, though he doesn't see them working on anything that closely resembles SOA.  
After starring in The Gentlemen last year, Charlie Hunnam is set to appear in a film titled Last Looks as well as a new Apple TV show, Shantaram.