'Sons of Anarchy' Star Charlie Hunnam Once Got Stood up at a School Disco
Charlie Hunnam has been an onscreen heartthrob for quite some time. The British actor starred in Sons of Anarchy for all seven seasons. He even played the titular character in King Arthur: Legend of the Sword. It's hard to imagine a world where people weren't pining after Hunnam. However, in an interview on Jimmy Kimmel Live, Hunnam revealed that he was once stood up at a school dance when he was 13 years old.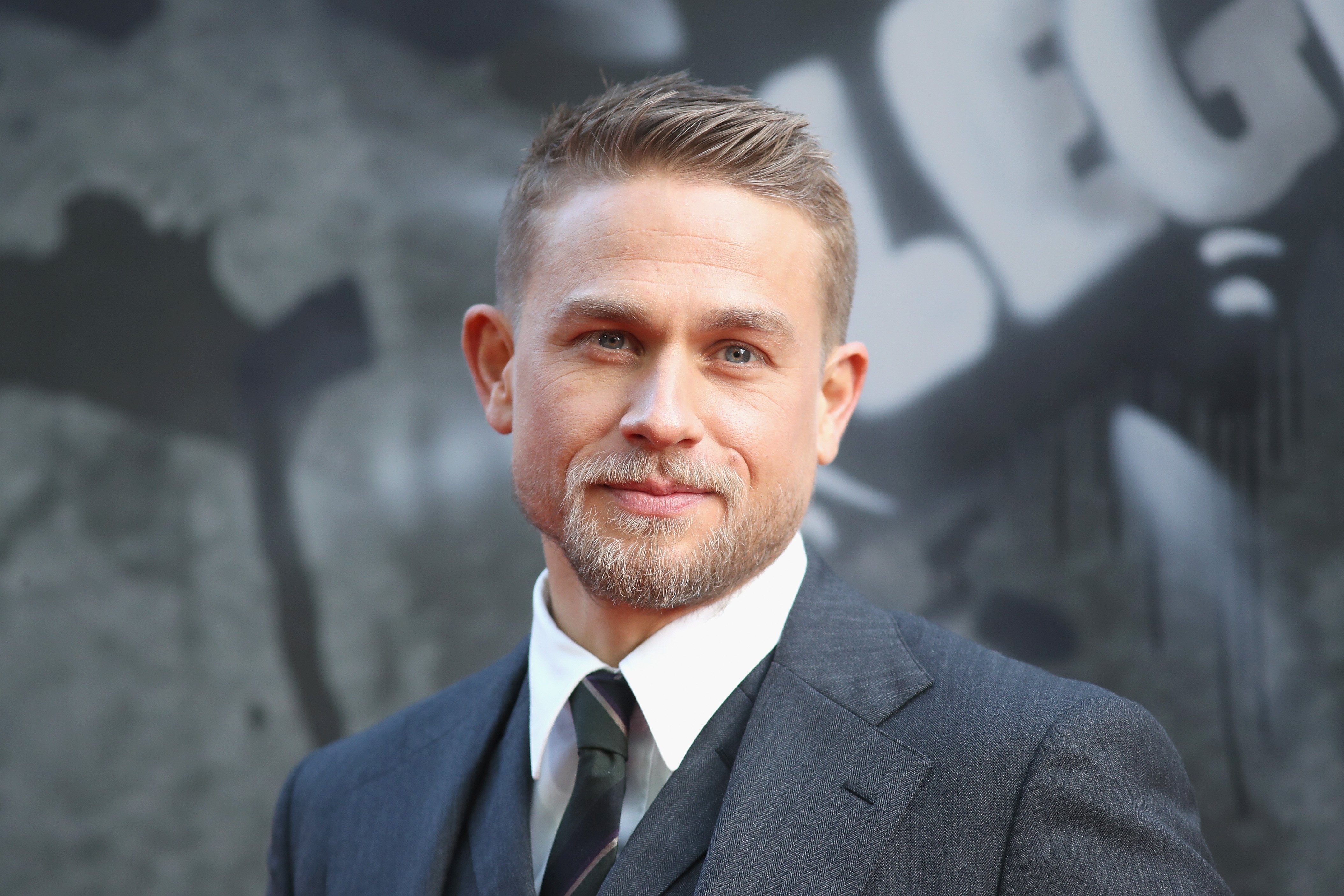 Who is Charlie Hunnam?
Hunnam is most famous for his role as Jax Teller on the crime drama TV series, Sons of Anarchy. Jax, a handsome biker, looks for the truth about his father's death and eventually becomes president of the Sons of Anarchy Motorcycle Club.
It probably took fans of Sons a while to notice that despite starring in an American TV show, Hunnam is actually British. He hid his accent well during his time playing Jax. Hunnam continued his knack for playing macho men with his role as King Arthur in Legend of the Sword.
Hunnam isn't as tough as he seems
Despite the bad boy characters he often plays, Hunnam is actually a very kind and sensitive guy. Danny Trejo, who played Romero Parada on Sons of Anarchy, actually called his co-star "one of the nicest guys in the world." Trejo recalled his surprise that Hunnam even showed up at his house to attend his birthday party.
Hunnam is also not afraid of giving an emotional performance while acting. In Sons of Anarchy, he showed his acting chops while expressing Jax's despair when his son is kidnapped, grief over the death of his wife, and anguish while watching his best friend die. According to Looper, Hunnam even went through a bit of a grieving process himself when his time playing Jax was over.
Charlie Hunnam's school disco experience
On Jimmy Kimmel Live, Kristen Bell interviewed Hunnam, who revealed that he was once stood up for a school "disco." According to Hunnam, the most popular girl at his school asked him to be her school disco date two weeks before the dance. "I was made up. I was on cloud nine and, you know, was sort of planning the rest of our lives and children's names and such," Hunnam joked. "And then the day before, she told me she was only joking."
"Everybody knew," Hunnam recalled. "So then I couldn't go and ask someone else. So I had to go by myself." Hunnam also said that his mom offered to go to the dance with him, laughing with Bell that it only would have made things worse.
Hunnam remembers that he ran into the girl from his story a few years ago. "I reminded her of this, and she didn't remember. And she said, "I'm so sorry. I'm so sorry."
"If only she could see you now," Bell remarked. "Now that I'm King of England," Hunnam agreed.
RELATED: 'Sons of Anarchy' Star Charlie Hunnam on Returning as Jax Teller — 'I Would Never, Ever Put That Cut Back On'