'Sons of Anarchy' Star Charlie Hunnam Is Reportedly In Talks to Finally Join the DC Extended Universe
Charlie Hunnam might be joining the DCEU in the near future. The Sons of Anarchy star has long been rumored to be in the running to play Green Arrow on the big screens but has brushed off these reports in the past. Inside sources now say that he is in talks to play Oliver Queen in a future stand-alone project for the studio. Here's everything we know about Hunnam joining the DCEU.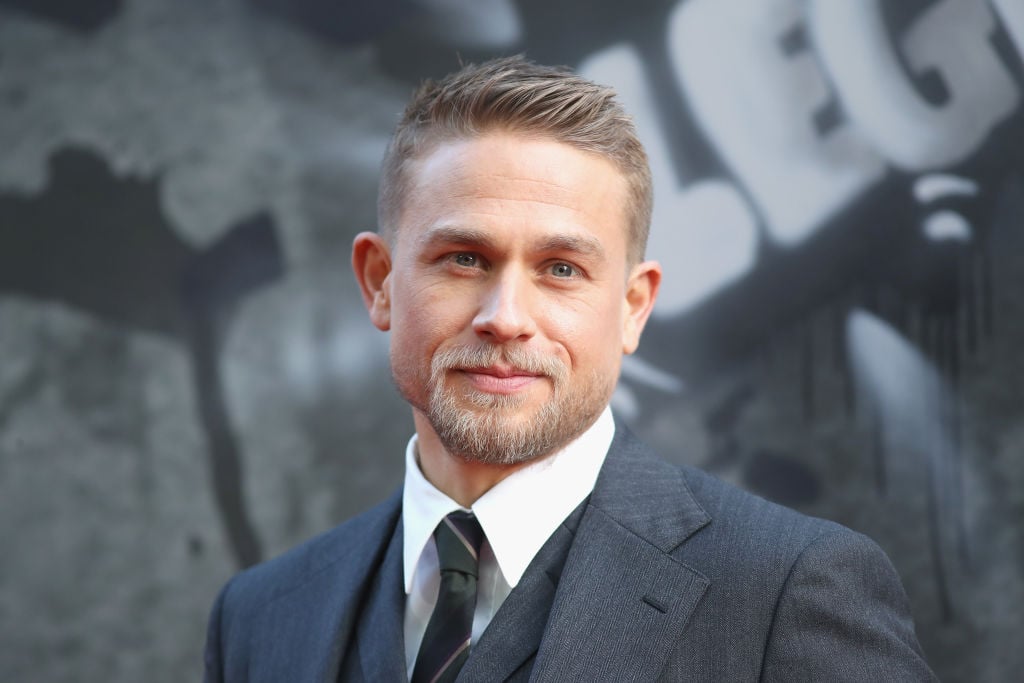 When will DC move forward with a 'Green Arrow' film?
DC enjoyed a lot of success with the popular CW series, Arrow, which spawned its own universe on the small screens. Now that the show has concluded after eight seasons, it is only a matter of time before the studio brings Oliver Queen to the big screens.
The DCEU is currently undergoing a major shift following a lackluster outing in Justice League. This includes launching a slew of new franchises in a bid to take the DCEU in a completely different direction.
RELATED: Is 'Sons Of Anarchy' Star Charlie Hunnam Suiting Up As The New Green Arrow?
The studio has traditionally relied on heroes like Superman, Batman, and, more recently, Wonder Woman, and Aquaman, to guide the way. But adding less popular characters to the mix is a sure way certainly shake things up.
This could include a Green Arrow movie, especially considering how successful Arrow has been over the years.
Fans were hoping that Stephen Amell, who played Oliver Queen on the show, would make the jump to the big screens but that is unlikely to happen. Warner Bros. seems determined to keep the DCEU separate from television, which opens the door for a fresh face to join the franchise.
Is Charlie Hunnam set to play Green Arrow?
Warner Bros. has been very quiet about its rumored Green Arrow project. But inside sources told We Got This Covered that the studio is keen to cast Hunnam to play Oliver Queen and is even in talks with the Sons of Anarchy star to iron out a contract.
This is great news for fans, who have long argued that Hunnam is the perfect match for the part. In fact, some people have already created fan art to show how the actor might look as Green Arrow — and we have to admit that he could easily pull it off.
Hunnam has not confirmed that he is in talks to play the lead role in a Green Arrow film, so there is no guarantee that he will accept the part. Luckily, Hunnam has been open to the idea in the past, which could play in his favor.
After playing the part of Jax Teller on Sons of Anarchy for seven seasons, Hunnam took his career to the big screens and has starred in a number of different projects over the years. This includes roles in Crimson Peak, King Arthur: Legend of the Sword, Triple Frontier, The Gentlemen, and Waldo.
What did Charlie Hunnam say about playing Green Arrow?
Hunnam has gone back and forth when discussing joining the DCEU. In previous interviews, the Sons of Anarchy star has admitted that playing a superhero "wasn't part of his vision for his career," but he seems to be backtracking from that stance.
According to We Got This Covered, Hunnam was asked about playing Green Arrow a few months ago. In response, Hunnam admitted that he was not a huge fan of the character when he was growing up, but he is open to the idea of joining the DCEU.
RELATED: 'Sons of Anarchy' Star Charlie Hunnam Weighs in on Those Green Arrow and James Bond Rumors
"You know, I'm not a comic book fan so I don't really know the Green Arrow. Do I look like him? Have they made a Green Arrow film? … Well, come on, DC, what's up? Give me a call!" he stated.
The closest superhero project Hunnam has taken on was Guy Ritchie's King Arthur: Legend of the Sword, a movie that did not do well at the box office. But perhaps Hunnam is ready to redeem himself when it comes to hero movies and Green Arrow is the type of character that is right down his alley.
Warner Bros. has not commented on the rumors surrounding the Green Arrow project or the contract talks with Charlie Hunnam.