'Sons of Anarchy' Star Charlie Hunnam Recalls the 'Trauma' Behind Having Dinner With Madonna
Sons of Anarchy alum and Newcastle, England native Charlie Hunnam traveled to America at the age of 18 to launch his career. After appearing on British shows Byker Grove and Queer as Folk, Hunnam's ultimate goal was to become a Hollywood star. But those first few days weren't easy. Hunnam had 103 meetings in 90 days but failed to get a job. He also had a dinner with Madonna that was so traumatic, he'd like to forget it.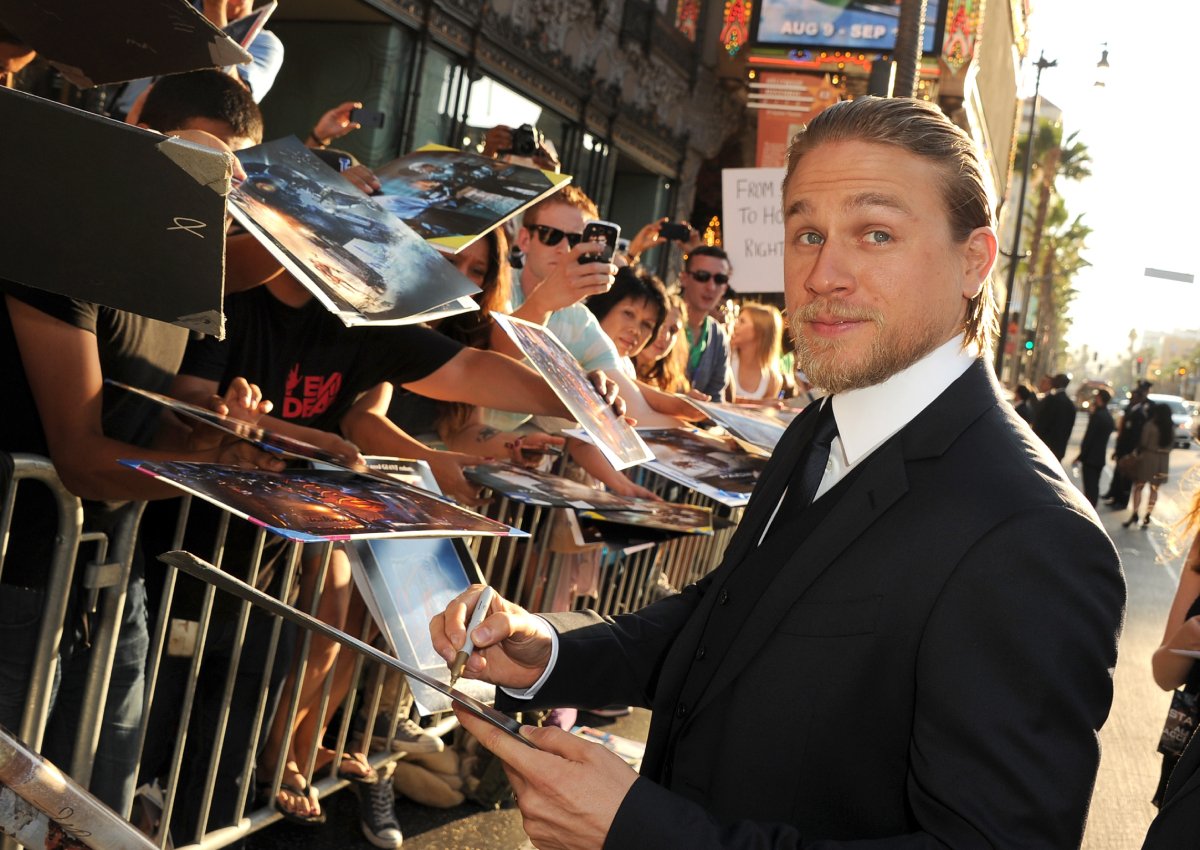 Charlie Hunnam felt 'lonely' when he first arrived in the United States
Hunnam told Jimmy Kimmel during an appearance on Jimmy Kimmel Live! that he got the opportunity to come to America at the age of 18. He said that it had always been his dream to be an actor in Los Angeles, but his first few months weren't easy.
The 40-year-old remembers being very "lonely" when he first arrived. He says he didn't have much money, and he was "staying in a manager's assistant's closet."
Instead of a car, Hunnam had a BMX bike for transportation. On a visa waiver, Hunnam was able to stay in the country for 90 days. When he failed to get a job, he remembers being "depressed."
It wouldn't be long, though, before Hunnam would start getting work. He landed roles on The WB series Young Americans and in Judd Apatow's short-lived Fox series Undeclared. He also started to get small roles in films like Abandon, Cold Mountain, and Children of Men. It wasn't until 2008 that Hunnam landed the career-making role of Jax Teller in Sons of Anarchy.
The 'Sons of Anarchy' star recalls a traumatic dinner with Madonna
Hunnam told Kimmel that when he arrived in California, the first thing he wanted to do was go to the beach. However, he didn't realize how far away he was and the cab ride ended up costing him a ton of cash.
When he got there, Hunnam says he walked back and forth on the beach for so long that he ended up with a massive sunburn on his face.
"I got a horrible sunburn and ended up having to be sort of bed-ridden for a week," Hunnam revealed. "I had this terrible blister that occurred all the way across my face. It exploded and I had sort of bloody hamburger meat as a face."
RELATED: Charlie Hunnam Explains the 'Delicious Irony' Behind His COVID Diagnosis 'Earlier This Year'
Hunnam remembers being in bed feeling sorry for himself when he got a random call from Madonna's manager. He received an invitation to Madonna's house for dinner which was "very, very surreal."
He accepted the invitation, but he says the "trauma" of the experience has made his memory of it "very hazy."
Charlie Hunnam arrived an hour late with an odd gift
Hunnam explained that Madonna's manager made it clear he couldn't tell anyone Madonna's address and his driver had to drop him off outside of the gates. Hunnam remembers not understanding the geography of Los Angeles, and he didn't know that some streets in LA were "27 miles long."
When he got to the street of Madonna's address, he told his cab driver to let him out. What he didn't realize was that he was so far away that he still had a 45-minute uphill walk ahead of him.
Hunnam noted that he grew up as a polite English boy and he didn't want to show up empty handed. But he was only 18 and couldn't legally buy a bottle of wine. Instead, the actor decided to bring a Wonder Woman Pez dispenser as a gift.
RELATED: 'Sons of Anarchy' Star Charlie Hunnam on Returning as Jax Teller — 'I Would Never, Ever Put That Cut Back On'
When Hunnam finally arrived at Madonna's house he was an hour late and "sweating profusely" with "bloody hamburger meat as a face" and "holding a Wonder Woman Pez."
He's not sure exactly what he was thinking when he chose that gift. But he does remember that when he gave the gift to Madonna she responded with "confusion." He says she simply said, "Oh, thanks."
Charlie Hunnam's new film Jungleland is now available on VOD. Sons of Anarchy is available to stream on Hulu.