'Sons of Anarchy' Star Charlie Hunnam's Dad Was a Real-Life Outlaw
Charlie Hunnam may have had some real-life inspiration for his role as Jax Teller on FX's hit biker drama Sons of Anarchy. While Hunnam played a criminal on the small screens, the actor's father is actually a real-life outlaw who earned a living "outside of the law." Not only did this affect Hunnam's childhood, but it also may have influenced his decision to star on Sons of Anarchy in the first place.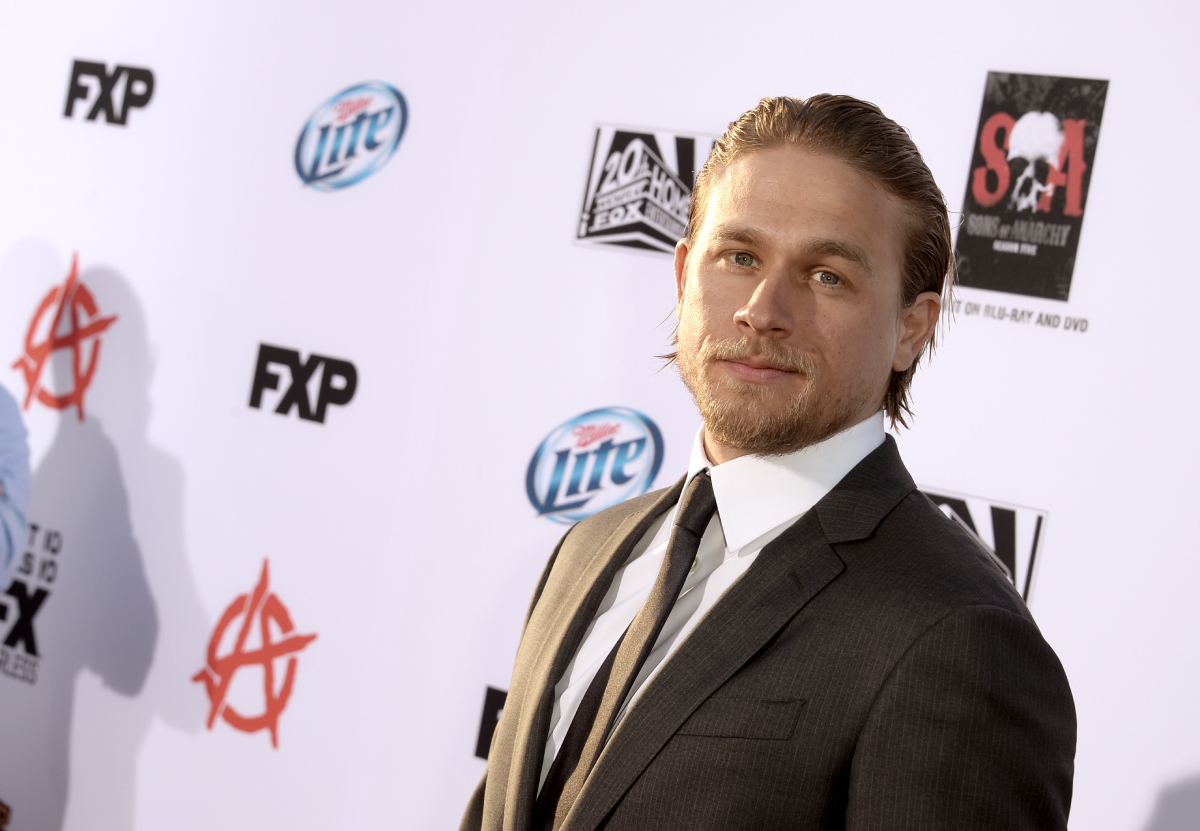 Charlie Hunnam opens up about why he chooses certain roles
Hunnam rose to popularity playing the loyal and violent leader of SAMCRO in Sons of Anarchy, but he has also played several other tough-guy roles in his career.
In an interview with Esquire last year, Hunnam revealed that many of the roles he picked when he was younger, including Jax, helped him work through childhood issues.
"I'm a really gentle, soft sort of person, who had a lot of issues from my childhood that I had to work through. I've worked through that – I'm not compelled by it anymore, and I'm not particularly interested in that anymore," he explained.
After starring on Sons of Anarchy for seven seasons, Hunnam admitted that he had a difficult time saying goodbye to Jax. After filming was over, the actor returned to the set of the show several times to bid farewell in his own way.
In the series finale of Sons of Anarchy, Jax sacrificed himself in a bid to secure a better future for the club. While Hunnam has since taken on new projects, his dedication to the role is one reason he had a hard time moving on.
Do Hunnam and Jax share any similarities?
When he was starring on Sons of Anarchy, Hunnam fully immersed himself in the world of outlaw bikers. He wore the same clothes as Jax and refused to drive anything other than his motorcycle — which was the same make and model Jax used on the show.
He even hung out with real-life bikers and once admitted to "occasionally acting like a maniac." Hunnam has never elaborated on that, but it definitely sounds like things got a little rowdy outside of the set.
Hunnam, of course, gave all of that up once the series ended in 2014. Since then, the actor has taken his talents to the big screens and has starred in movies like Crimson Peak, King Arthur: Legend of the Sword, Triple Frontier, and The Gentlemen.
Fans, however, will always remember Hunnam for his part in Sons of Anarchy, which remains one of FX's most popular shows. Unfortunately, Jax's end means Hunnam will likely not appear in a future spin-off, but fans are still holding out hope that it could happen.
While Hunnam got some inspiration hanging out with real-life bikers, he also revealed that his father lived an "outlaw" life and is still "feared" where he grew up.
Charlie Hunnam's dad was a real-life outlaw
Hunnam has always had a rather complicated relationship with his father. The actor's parents got a divorce when he was a child and he didn't grow up having a close bond with his dad.
But one thing Hunnam remembers about his father was his reputation in their hometown of Newcastle. According to The Things, Hunnam once revealed that his father was a scrap-metal dealer in their city who earned a living "outside of the law."
"So, I was very aware of the outlaw mentality. He's very kind of feared and respected in equal parts," Hunnam shared.
Hunnam went on to reveal that he is working on a movie about his father in which he hopes to play his dad. The Sons of Anarchy star described the project as a biographical piece "about love and conflict between ambition and family."
Hunnam's father passed away in 2013, right around the same time he was wrapping things up with Sons of Anarchy. This is one reason why saying goodbye to Jax was so difficult, though Hunnam has done a great job transitioning to the next phase of his career.