'Sons of Anarchy' Star Charlie Hunnam's Reaction to His Longtime Love Morgana McNelis' Plea to Help an Injured Kitten Will Melt Your Heart
Charlie Hunnam has been with his partner, Morgana McNelis, for 15 years. However, the couple is notoriously private about their relationship. The couple rarely walks red carpets together and they don't talk about each other much in public.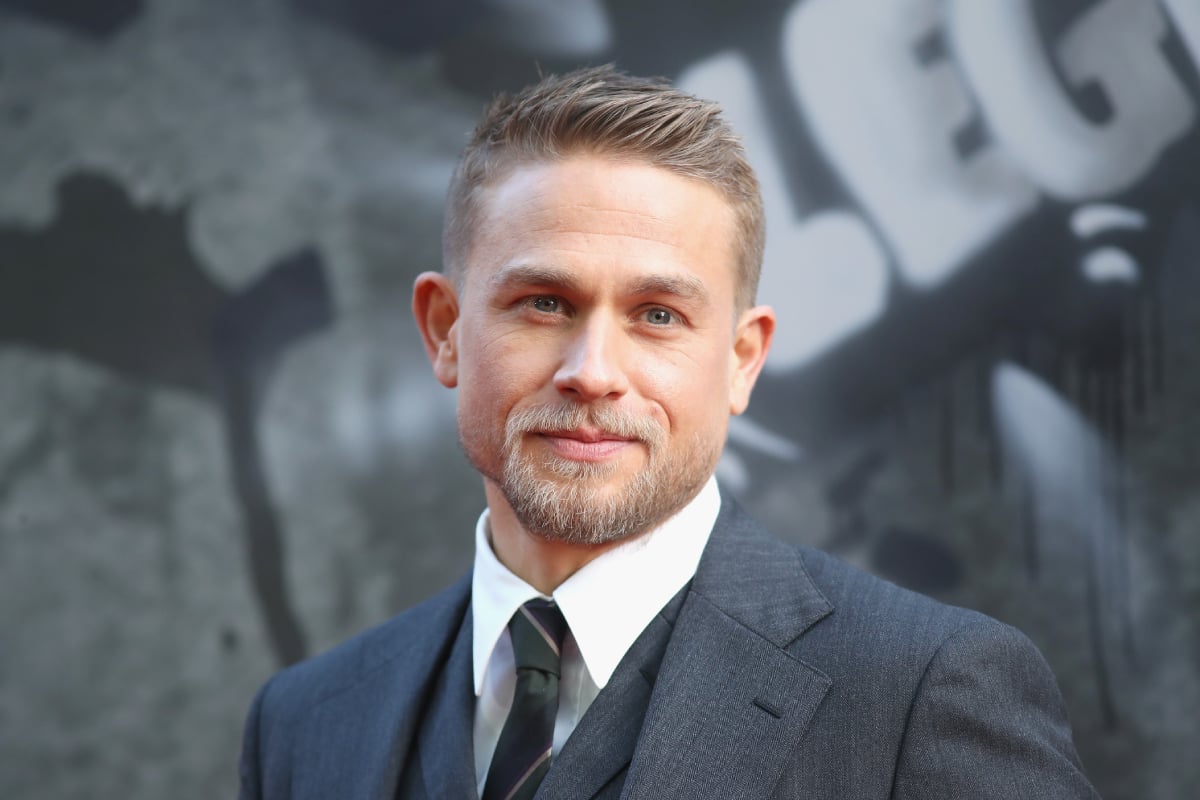 But when McNelis took to Instagram looking for help for an injured kitten, the Sons of Anarchy alum came through in a big way. His response to her plea melted fans' hearts.
Charlie Hunnam already feels like he is married to Morgana McNelis
According to Us Weekly, Hunnam and McNelis are "doing great" and are very much in love after 15 years together. Still, many fans wonder why the couple hasn't made things official and tied the knot. When Hunnam answered that question earlier this year, he found himself in hot water with McNelis.
Hunnam told Andy Cohen in January that his view on marriage was "sort of indifferent." He added that McNelis didn't feel the same way and was "very eager" to get married.
"I'll do it because it's important to her, but I don't have any great romantic feelings toward it," Hunnam said.
RELATED: Who Is 'Sons Of Anarchy' Star Charlie Hunnam's Partner, Morgana McNelis?
The Sons of Anarchy star later admitted that he was "stupid" to make that comment. Hunnam confessed that he "really hurt" his "girlfriend's feelings." He then explained that he already considers himself married.
"I suppose what I was trying to articulate was that the official government sanctioning of it doesn't mean anything to me, but the romance of it means an enormous amount," Hunnam said.
Morgana McNelis recently took to Instagram looking for help for an injured kitten
On November 10, McNelis took to Instagram to ask her nearly 30K followers if they could help with an injured kitten. The jewelry designer posted sweet photos of a kitten named Stitch and she explained that her sister Amy had rescued the feline in an alley behind her home in Los Angeles.
"She thinks he was attacked by something. His tailbone was completely exposed and his hind leg was injured," McNelis wrote in the caption. "She was able to get him inside and nurse him until she could get him to a vet. The vet said they were going to have to amputate his tail and possibly his leg. They ended up being able to save his little leg. 🙏🏻 His foot was broken and had to be set with pins."
RELATED: Charlie Hunnam's Longtime Love Morgana McNelis Was Unimpressed When He Got Ripped for 'King Arthur'
McNelis also shared a photo of the vet bill which totaled $5,645.01, and she shared a link to a GoFundMe page. She asked for donations from her fans to help cover "this little angel's medical bills."
"Any donations 🙏🏻💞🐾 and all prayers for healing are deeply appreciated," McNelis wrote.
Charlie Hunnam stepped up to help the injured kitten in a big way
The next day, McNelis gave fans an update on Stitch's progress and thanked everyone who donated money for his surgery. She posted another pic of Stitch with a cast on his little leg and a cone around his neck. McNelis told fans that "the light is shining through all of you."
Then on Friday, November 13, McNelis shared another adorable photo of Stitch recovering from his surgery. In the caption, she revealed that Hunnam had stepped up in a big way. The mention was quite the surprise, as Hunnam had not appeared on McNelis' Instagram since March 2019.
"I just wanted to give an update! Charlie just found out about the Go Fund Me for Stitch's surgery and was very upset that I did not ask him directly," McNelis explained. "I only didn't as he paid for another kitten last month that was twice what Stitch's surgery cost."
RELATED: Charlie Hunnam and Morgana McNelis: A Complete Timeline of the 'Sons of Anarchy' Star's Swoon-Worthy Romance
McNelis added that Hunnam insisted on covering the remaining cost of Stitch's vet bills. She also revealed that he was going to match the donations made so far for Stitch and donate that amount to a local animal shelter.
"To all the lovely people that donated and the outpouring of support, I want to say thank you.🙏🏻💞✨🐾And a special thank you to Charlie for his kindness and generosity 💗✨✨I will keep everyone posted on Stitch's recovery," McNelis wrote."
Hunnam's new movie Jungleland is now available on VOD.