Sophia Abraham's Instagram Claims Mom Farrah Abraham 'Didn't Abandon' Her Despite CPS Allegations
Farrah Abraham is known for causing controversy. Since her early days of 16 and Pregnant and Teen Mom OG, viewers have kept up with Farrah's pregnancy, and then parenting tactics, for her now-10-year-old daughter, Sophia. The star may no longer be associated with Teen Mom, but she's still sharing all of her travels and parenting decisions with her social media followers. And she maintains her young daughter's social media, too.
Farrah found herself in hot water recently, however. Rumors spread that she was being investigated by Child Protective Services after leaving Sophia by her lonesome while out with a man. Farrah has since made her own statements regarding the drama, but she also created a statement to post to Sophia's Instagram.
Farrah Abraham has always maintained she's a good mother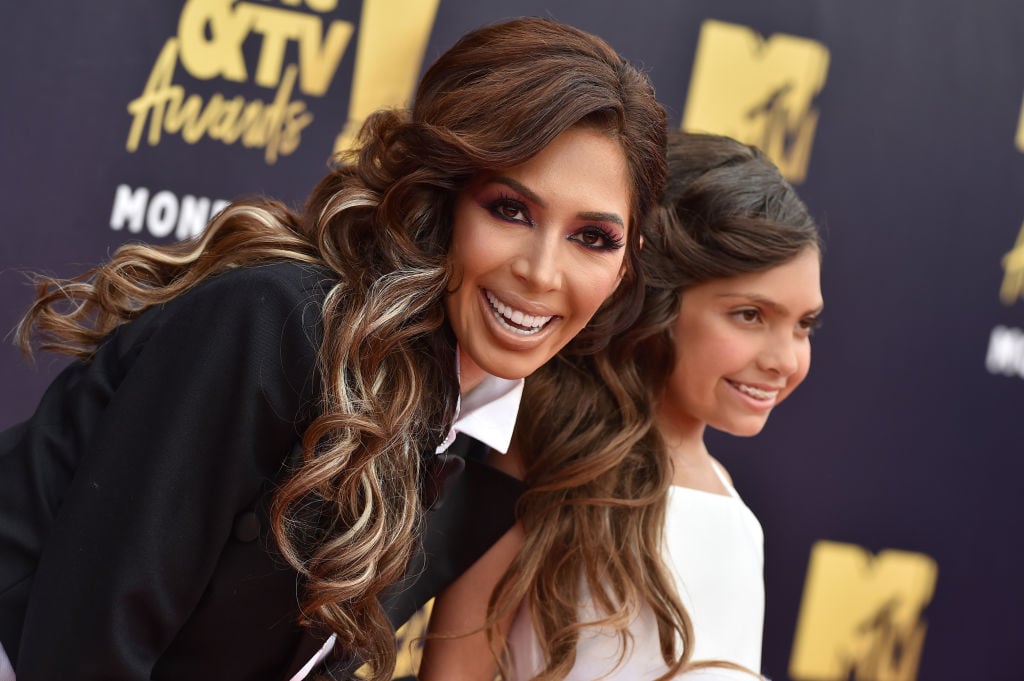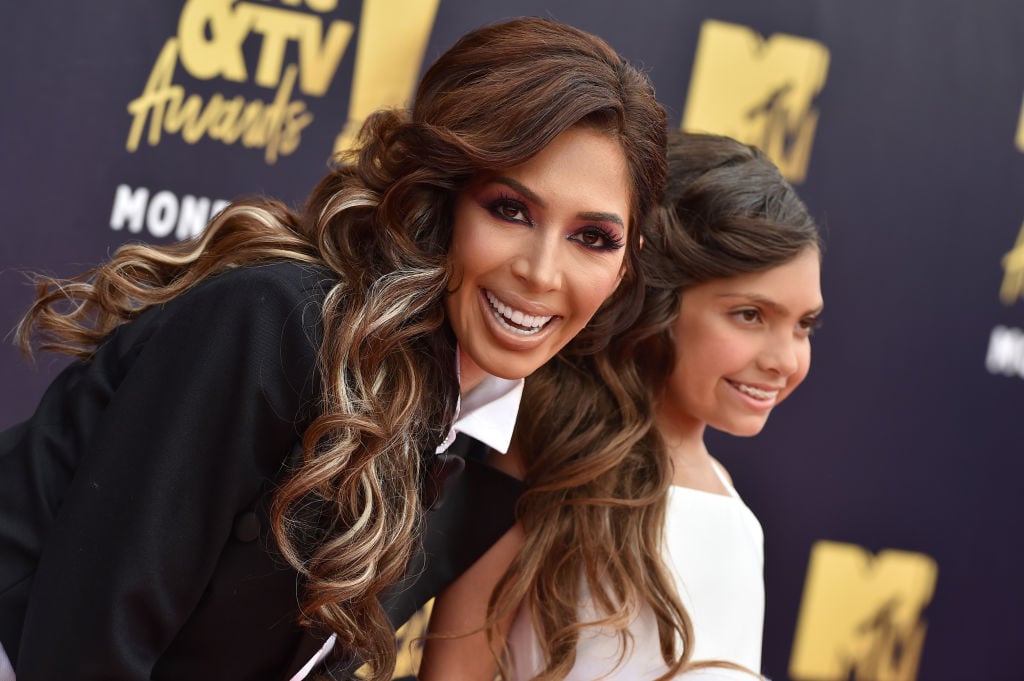 From choosing to homeschool Sophia to taking the 10-year-old on lavish trips instead of letting her make friends her own age, Farrah's made some questionable choices for her daughter. Despite everything, though, the mom maintains that she always puts her daughter first. And she's commented on how she thinks she's a fantastic mother despite what the critics say.
"I think I had, like, an epiphany this year that I actually am a really good mom," Farrah told The Blast. "And I think it's so important for parents to just give themselves a pat on the back. I think when your kids hit 10 and you look back on everything that you've gone through and you're like, 'oh wow, we've made it this far and we're doing great,' it's a big deal."
There are other moments when Farrah made it known she considered herself to be a loving and supportive mother, too. When she appeared on Face the Truth, her choice to allow Sophia to have social media came under fire. "I'm a mom and I'm a damn good mom," Farrah announced.
Recent Child Protective Services rumors suggested Farrah was in trouble
Champion Daily explains the drama involving CPS. According to the publication, those who watch Sophia's Tik Tok were alarmed when they thought Farrah left her alone for the night. After that, an Instagram account announced that Farrah was out with her friend, Daniel Ishag, instead of with Sophia. The Instagram also stated, "Police have been notified and cps is investigating."
After that, both Farrah's mother and father got involved. Farrah's dad, Michael even put forth a warning to online harassers. And Debra told The Ashley's Reality Roundup, "Sophia is with family and never posted anything. It was a hacker who is obsessed with Farrah. We turned it over to [Instagram] and Twitter and the police."
Farrah talked to Champion Daily regarding her thoughts on the situation. "Sophia is protected from the evil people and it's sad people are jealous of my dating life, and try to affect my family in a negative way," she said. "We live a great life and are not affected by harassment of any sort and I will not tolerate unsafe illegal actions by others lying, stalking, or harassing my family."
Farrah wrote an announcement on Sophia's Instagram page from Sophia's perspective
Farrah created her own Instagram post about the incident, but she made one on Sophia's account as well. "My Mom Did Not Abandon Me Click link in bio for how to keep your kids safe from harassment," Farrah captioned the post on her daughter's page. And the post itself includes a very short video of her and Sophia with "BFF" over their heads.
Farrah even took it one step further by commenting on the post. "Proud of you strong daughter," she added with emoji hearts.
And, of course, Sophia's followers had something to say.
"Don't use your daughter to speak for you in a situation like this. Happen or didn't happen she's a child and this is a very adult matter," a follower commented.
"Farrah stop exploiting your daughter. PUT HER IN SCHOOL," another wrote.
We're hoping the CPS drama is behind the Abraham family. But we'd also like to see Sophia stay out of it for her sake.
Check out Showbiz Cheat Sheet on Facebook!