Loki's LGBTQ Reveal Scene Is the Same Scene Sophia Di Martino Unknowingly Auditioned For the Marvel Series With
At this point, it's rarely a surprise when actors reveal they had no clue that they were auditioning for roles in Marvel projects. Dozens of Hollywood stars have been kept in the dark about their superhero auditions, including Loki actor Sophia Di Martino.
Di Martino, one of Marvel's latest newcomers, has been wowing fans with her performance on the new Disney+ series. Prior to landing the role of Sylvie, a variant of Tom Hiddleston's Loki character, the talented actor unwittingly auditioned for the role with the same scene that would later become one of the show's biggest moments thus far.
Sophia Di Martino didn't know she was auditioning for 'Loki'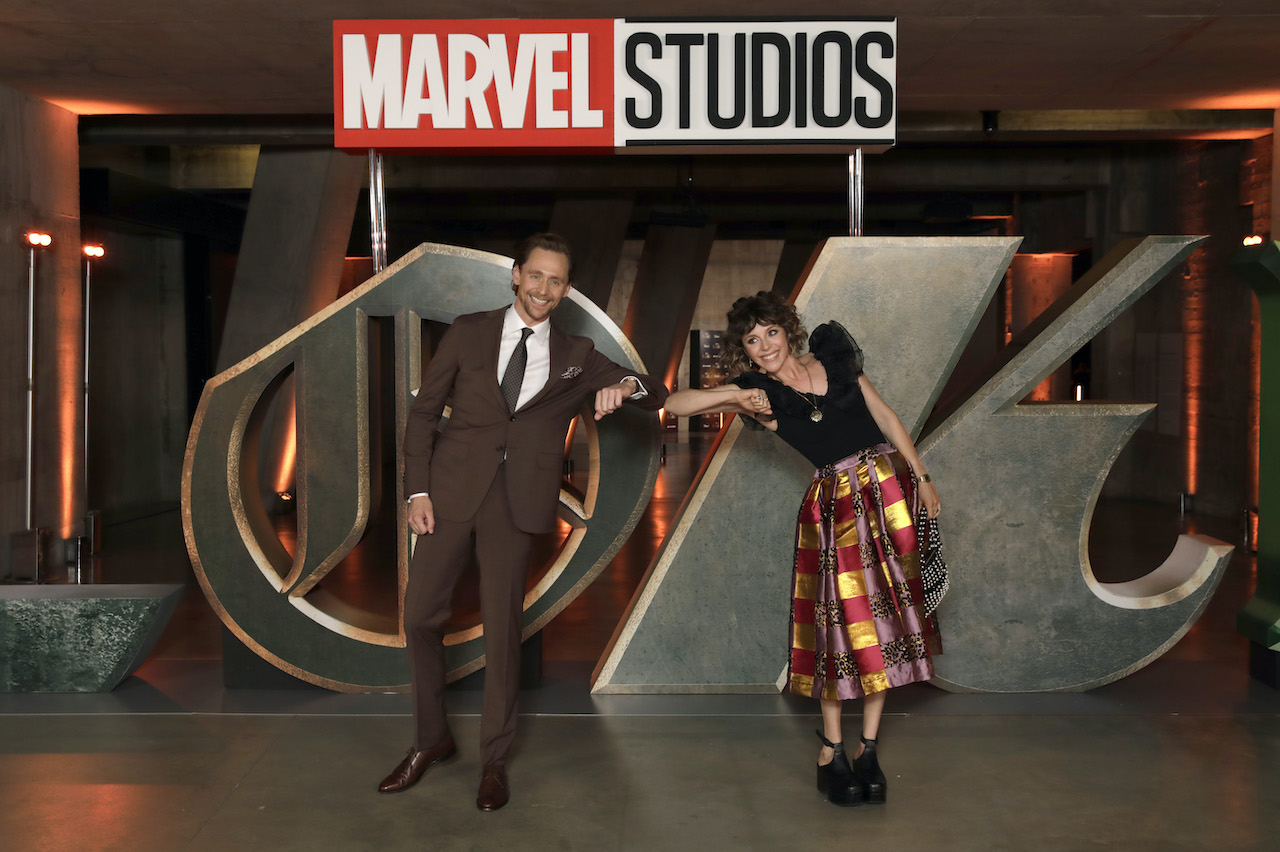 RELATED: Sophia Di Martino Explains Why the Marvel Team Made Sylvie and Loki's Fighting Styles So Different — 'She's Like a Wild Cat'
Di Martino recalled her Loki audition during a recent interview with Entertainment Tonight, noting that she inadvertently auditioned the same scene that would later become Loki's big LGBTQ reveal in episode 3. 
"Nothing, I knew absolutely nothing. I didn't know what the show was, I didn't know about the role, I didn't know anything. There was a very short scene between two people, 'Bob and Sarah' I think it was, on a train. And it ended up being the train scene between Loki and Sylvie. But I had no idea what I was auditioning for," she said.
Fortunately, Di Martino had some familiarity with Loki's director, Kate Herron, because she'd previously worked with her on Smear a 2017 short film. However, Herron remained tight-lipped throughout the entire audition process, only revealing the show's name after Di Martino got offered the role.
"They sort of told me that they liked what I did, and I'd worked with Kate before," she said. "So by that time, Kate was like, 'This is the show, this is what I've been working on,' and she told me a little bit more about it. And then I met with Tom on Facetime, and then when they offered me the job Kate just told me the whole story, and about the character, and just gave me the whole pitch. It wasn't until I'd been offered the job that I knew what it was."
Tom Hiddleston and Sophia Di Martino had a long Facetime chat before she was offered her 'Loki' role
Even though he knew he couldn't tell her much about the show, Hiddleston made sure to get acclimated with his Loki co-star by hopping on a long Facetime call with her.
"That whole Facetime is like a fever dream, I can barely remember it," she said. "I was like nine months pregnant, and he was in New York and I was in London. And it was just a sort of, chat. We talked for possibly an hour, and we talked about everything. Like life and mutual friends, people that we knew that knew each other … We covered a lot of ground and I hadn't been offered the job at that point, so there wasn't much advice that he could give me."
He gave her some advice before she started working on 'Loki'
Once Di Martino landed her role in Loki, Hiddleston was able to go into a lot more detail about the Marvel experience and what to expect. He also made sure to give her as much advice as he could, which has clearly proved beneficial for Di Martino.
"He has given me a lot of advice since, and it's been super helpful. Just stuff about having fun with it and putting my stamp on it and making Sylvie my own and not being afraid to sort of improvise and to sort of add on," she said. "And because Marvel and Disney are both really open to that and open to that way of working, which is great because I love all that stuff."