Sophia Di Martino Explains Why the Marvel Team Made Sylvie and Loki's Fighting Styles So Different — 'She's Like a Wild Cat'
Loki has been a treat for Marvel lovers everywhere. The six-episode series starring Tom Hiddleston and Sophia Di Martino has been making waves across the internet thanks to its unique subject matter and socially relevant thematic elements.
One of the more notable aspects of the show has been the relationship between Loki and Sylvie. Even though Sylvie has been identified as a variant of Loki himself, her personality, motivations, and outlook on life are vastly different from his. Furthermore, her visual presentation and even her style of fighting have been intentionally crafted to be the polar opposite of Loki's.
Di Martino recently explained why Marvel's creative team decided to make Sylvie's fighting technique looks so different from Loki's.
Sophia Di Martino says Sylvie and Loki's unique fighting styles were intentionally made different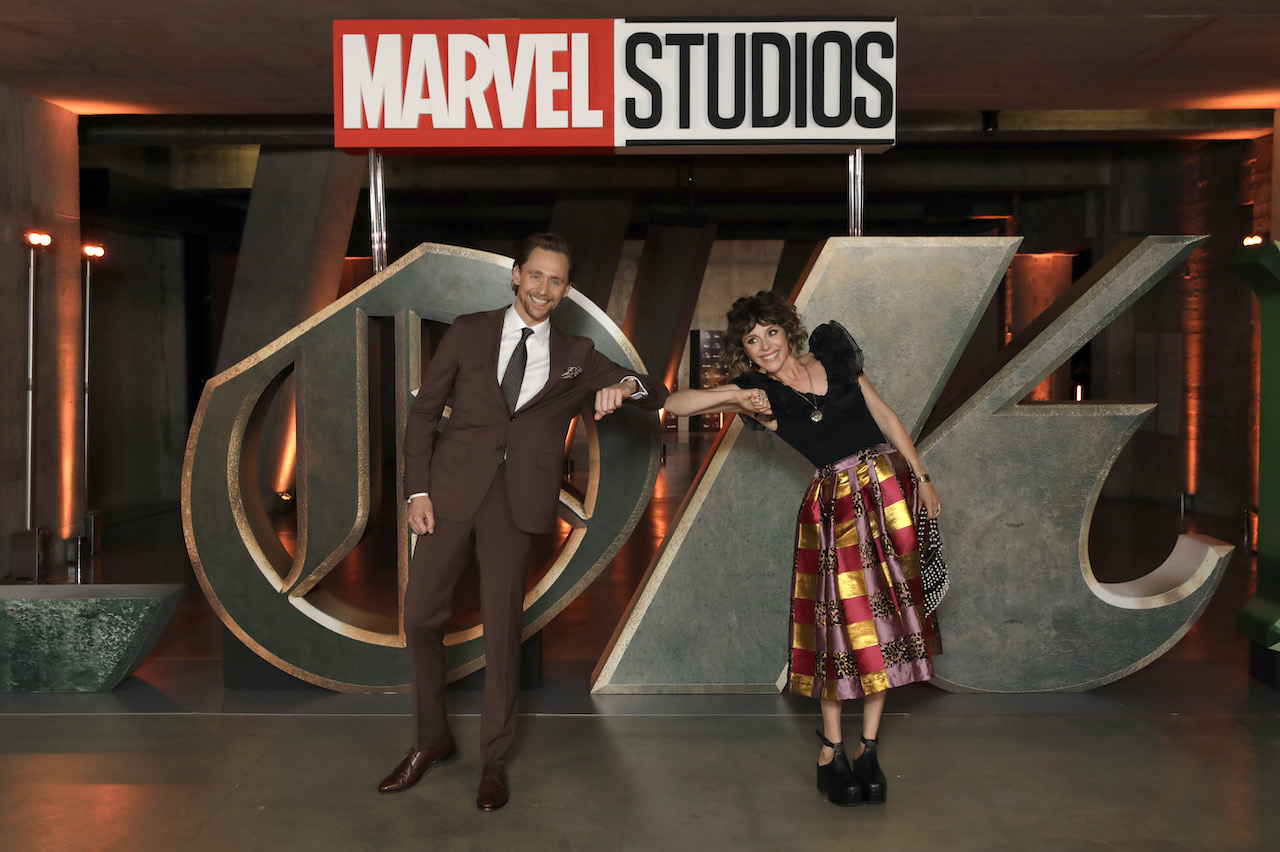 RELATED: 'Loki' Star Sophia Di Martino Hints Why Sylvie Hates Being Called 'Loki'
She discussed her character's fighting style during a recent interview with E! Red Carpet & Award Shows.
"It was fun doing the sort of stunt work and the fighting because I think the physicality of Sylvie started to come out when we were talking about how we wanted her to fight," Di Martino said.
Di Martino made sure to acknowledge the specific differences in Loki and Sylvie's fighting styles, emphasizing that Sylvie's is much rougher.
"Loki's a very elegant fighter, he's sort of balletic in his movements and quite polished and beautiful in the way he fights. Whereas we wanted Sylvie to be a lot rougher and a lot more of the streets, and a lot more of a brawler, and she just loves fighting. And every plan she has turns into a fight. It's just her number one go-to. Not sure what to do, she's just gonna fight them," she said.
The 'Loki' star learned a lot about Sylvie through her fighting technique
After taking a closer look at Sylvie's fighting technique, Di Martino was able to draw several conclusions about her character, likening her to a wild animal.
"That told me a lot about the character," Di Martino said. "She's brave, she's strong, she loves fighting. She's really angry and she's sort of like a wild cat, that's how I see her. She's like this feral animal that's just been let loose and I mean, it's just so fun to play."
Even though Loki and Sylvie are technically the same people, they're very different
More than anything, Sylvie and Loki's differing fighting styles show Loki viewers that the two characters are vastly different, despite technically being the same. In a separate interview with Marvel.com, director Kate Herron confirmed that Sylvie and Loki have two unique stories.
"The whole show is about identity. It's about him, and he is on a very different path, and he is on a different journey. He sees things in Sylvie that he is like, 'Oh, I've been there. I know what you feel.' But she's like, 'Well, I don't feel that way.' And I think that was the kind of fun thing about it. She is him, but she's not him. They've had such different life experiences. So just from an identity perspective, it was interesting to dig into that."
New episodes of Loki are available for streaming on Wednesdays on Disney+.