Sorry Eva Mendes, Ryan Gosling's Uncle Thought Rachel McAdams Was 'The One'
You are not alone if you thought Ryan Gosling and Rachel McAdams were the perfect match. Fans fell in love with the couple after The Notebook, and everyone's wishes seemingly came true when they dated in real life in the mid-2000s. Although their relationship fizzled out and Gosling went on to partner with Eva Mendes, the actor's uncle also thought that McAdams was "The One."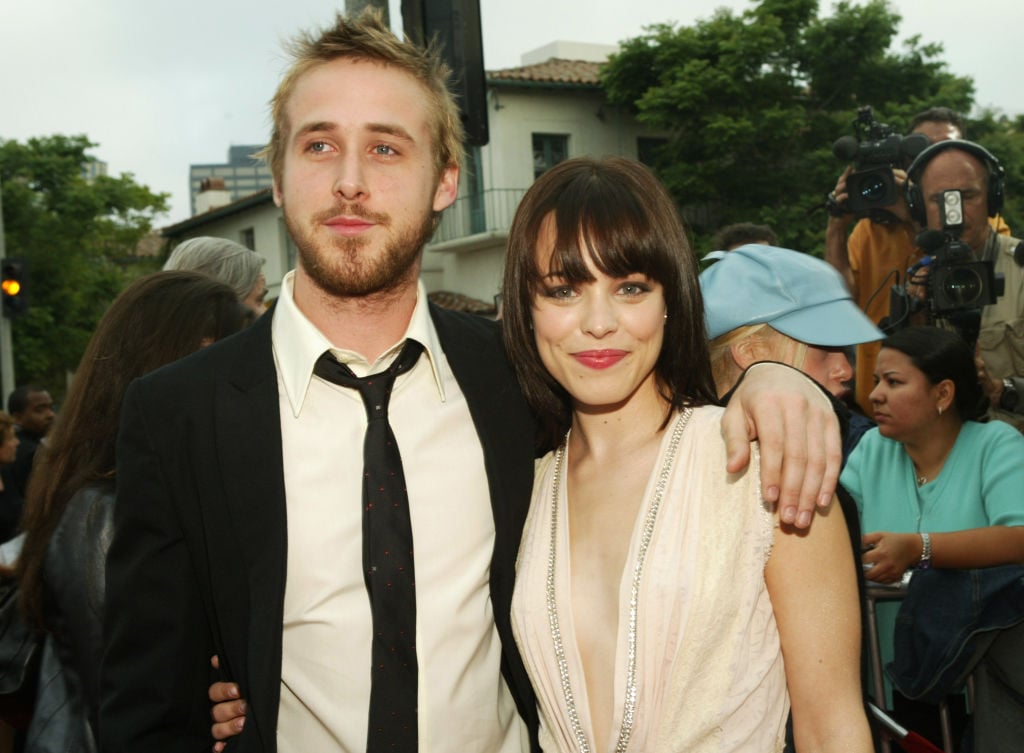 Inside Ryan Gosling's romance with Rachel McAdams
Gosling and McAdams met while working on The Notebook in 2003. Although they had great chemistry during the casting process, People reports that Gosling and McAdams did not get along on the set.
Director Nick Cassavetes once revealed that things got so bad that Gosling requested that he cast another actress to play the lead. Luckily, Cassavetes convinced Gosling to give McAdams another chance and the pair put aside their differences to finish the movie.
"Maybe I'm not supposed to tell this story, but they were really not getting along one day on set. Really not," Cassavetes shared. "And Ryan came to me, and there's 150 people standing in this big scene, and he says, 'Nick come here.' And he's doing a scene with Rachel and he says, 'Would you take her out of here and bring in another actress to read off camera with me?'"
It would be another two years before Gosling and McAdams started dating. The two sparked up a romance in 2005 and famously kissed each other on stage at the MTV Movie Awards that same year.
From that point on, Gosling and McAdams appeared together on quite a few red carpets, though their relationship came to an end in the fall of 2007. They briefly reunited in 2008 before calling it quits altogether.
Why did Gosling and McAdams break up?
Gosling and McAdams never revealed why their romance did not work out, but we do know that they split on good terms. In an interview from 2007, Gosling revealed that they did their best to stay together before calling it a "draw."
"The only thing I remember is we both went down swingin' and we called it a draw," Gosling stated, adding that fans were very disappointed by the news.
In the summer of 2008, McAdams attended Ryan Gosling's first foray into the world of DJing. At the time, an insider revealed that Gosling was "happy" to see McAdams at his show, which took place in a Hollywood venue.
The former couple was spotted a few weeks after the event enjoying dinner in Toronto, Canada. The sighting sparked hope that Gosling and McAdams would eventually reunite, something that his uncle also apparently thought would happen as well.
Gosling's uncle thought McAdams was 'The One'
In an interview with Heat World, Gosling's uncle, Kevin Gosling, opened up about his thoughts on his nephew's romance with McAdams, Without mincing any words, he admitted that he always thought the two were perfect for each other.
"It sure seemed like [Rachel] was The One for him," he stated.
Ryan Gosling's uncle went on to say that he first met McAdams during a family get-together for Christmas. He revealed that McAdams was "very down-to-earth" and did not act like a Hollywood star.
He then noted that she hung out for several hours "drinking beer" and "laughing all the time." He didn't say why things didn't work out between them, but it was clear that he still had fond memories of the actress.
"It was amazing how comfortable we were, just sitting around the kitchen table, talking," he added.
Ryan Gosling finds happiness with Evan Mendes
Following his breakup with McAdams, Gosling went on to date Mendes, with whom he now shares two children.
While Gosling and Mendes are an A-List couple, they rarely step out in public together. In fact, their only red carpet appearance was for the 2012 movie, The Place Beyond The Pines.
Gosling and Mendes have made a deliberate decision to keep their romance out of the public eye. With their relationship still going strong after all of these years, the tactic is clearly paying off.
Although they usually keep things low-key, Mendes recently praised Gosling's acting credits with a heartfelt post on social media.
"What a tough question," Mendes shared after a fan asked about her favorite movies that feature Gosling. "He was so incredibly heartbreaking in Bladerunner. Such an impossible role to play and he did it so beautifully! And his portrayal of Armstrong [in First Man] was so subtle and powerful and emotional. I got lost in his performance in that film."
Ryan Gosling has never commented on his uncle's comments about his relationship with McAdams.