Sorry RDJ! Marvel Is Reportedly Looking to Cast a New Iron Man to Join 'Secret Wars'
Amid rumors that Robert Downey Jr. is willing to return to the MCU as Iron Man, a new theory suggests Marvel wants to cast a new one for 'Secret Wars.'
Move aside Robert Downey Jr. because Marvel is reportedly casting a new Iron Man.  Following Downey's farewell in Avengers: Endgame, sources say the studio has plans to bring in a new actor to play Tony Stark in the upcoming Secret Wars movie. Here's a look at how Marvel plans to replace the former star of the Marvel Cinematic Universe.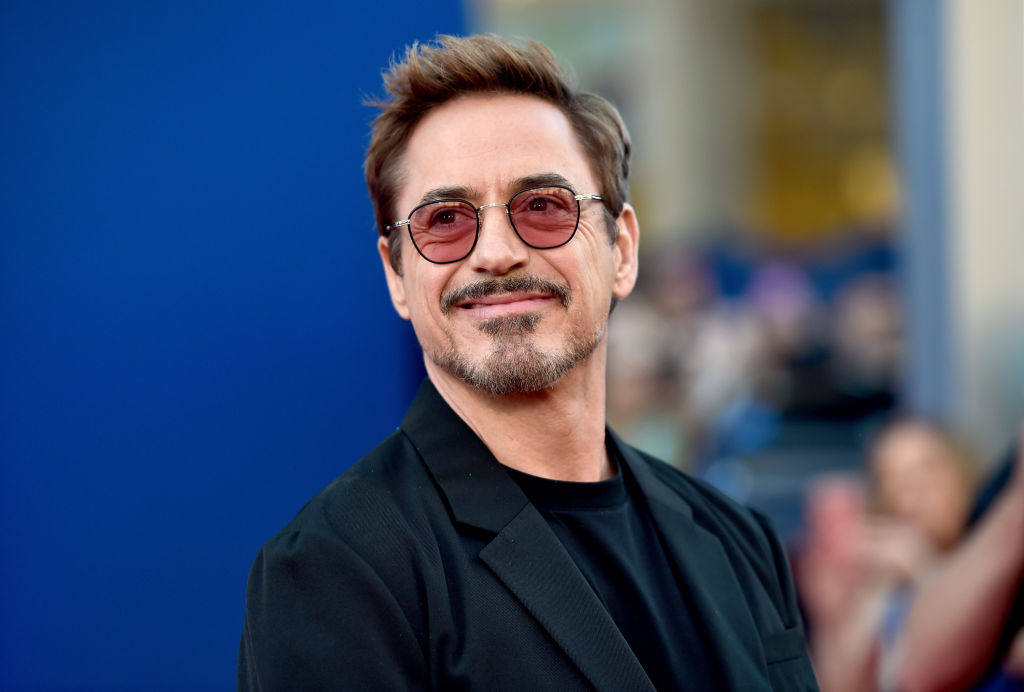 Is Downey really out of the MCU?
Iron Man's journey came to a fitting conclusion in Endgame when he sacrificed himself to defeat Thanos (Josh Brolin). The actor has an upcoming cameo as Tony Stark in Black Widow and might voice the character in the Disney+ series Ironheart.
But after that, Downey's time in the MCU is likely over. There have been plenty of rumors that Downey will eventually return, but for now, Marvel has closed that chapter of the MCU.
With Downey gone, Marvel is introducing a slew of new characters in Phase 4, many of whom will play important roles in future projects.
Sources also claim that Marvel is working on a Secret Wars project that will introduce some new characters, including a much younger version of Tony.
Marvel is set to introduce a new Iron Man in 'Secret Wars'
Marvel has been mum about the Secret Wars project, but a source told We Got This Covered that the studio is already working on an adaptation of the comic book storyline.
The insider claims that Marvel will be introducing a younger Tony in the film, who is from a completely different universe. The studio has already explored elements of the multiverse in previous films and Doctor Strange in the Multiverse of Madness will continue that thread.
It is unclear how Marvel plans to bring the new Tony into the fold, but sources say that he will eventually team up with other superheroes — and he isn't the only one rumored to be popping up in the MCU.
Marvel wants this actor to reprise his role as Daredevil
Ben Affleck has had a rough go at superhero films throughout his career. His 2003 movie, Daredevil, wasn't a big success at the box office, and his portrayal of Batman abruptly ended after a series of lackluster outings.
Despite these shortcomings, insiders insist that Marvel wants Affleck to reprise his role as Matt Murdock in Secret Wars.
In the Secret Wars storyline from the comics, various superheroes from different Earths were forced to fight each other in Battleworld at the behest of God Emperor Doom. If Marvel adapts this storyline, then quite a variety of characters will be thrown into the mix.
This apparently includes the Man without Fear, though nothing official has been announced on that front. But now that Affleck is not busy being Batman in the DCEU, perhaps he has time to give Daredevil one last shot.
Will Hugh Jackman join the MCU?
Apart from all the speculation surrounding Iron Man and Daredevil, fans have also been wondering if Hugh Jackman is going to reprise his role as Wolverine in the MCU.
Marvel purchased Fox last year and gained the rights to a number of exciting franchises, including Fantastic Four, X-Men, and Deadpool. The studio will likely introduce all these franchise at some point, which has led to a lot of rumors about Wolverine.
While Jackman has not addressed the reports, Logan director James Mangold recently offered his thoughts on Jackman reprising the role. According to Comic Book, Mangold admitted that he has no problem with Jackman playing Wolverine in another movie, but only if the story is good enough to bring him back.
"I would have no qualm about it if someone had a good idea. If it's basically, 'I ran out of money and I needed a big paycheck, and I'm doing an empty film that cheapens the quality of the previous.' Well, that would be its own sadness," Mangold shared.
Marvel has yet to comment on the rumors surrounding Jackman joining the MCU. The studio announced the full slate of Phase 4 movies last summer but has not revealed when an X-Men project will get underway.