Sorry 'Sons of Anarchy' Fans, That's Not Charlie Hunnam on 'Vikings'
Charlie Hunnam played the role of Jax Teller for seven seasons on FX's Sons of Anarchy. Fans couldn't get enough of the scruffy, violent leader of SAMCRO. They loved to watch the lengths he would go to in order to protect his family and his club.
Ever since Sons came to end, fans have been waiting to see the actor show up as the lead in another series. It hasn't happened just yet. But, an actor with a strong resemblance to Hunnam was the star of the History Channel's Vikings.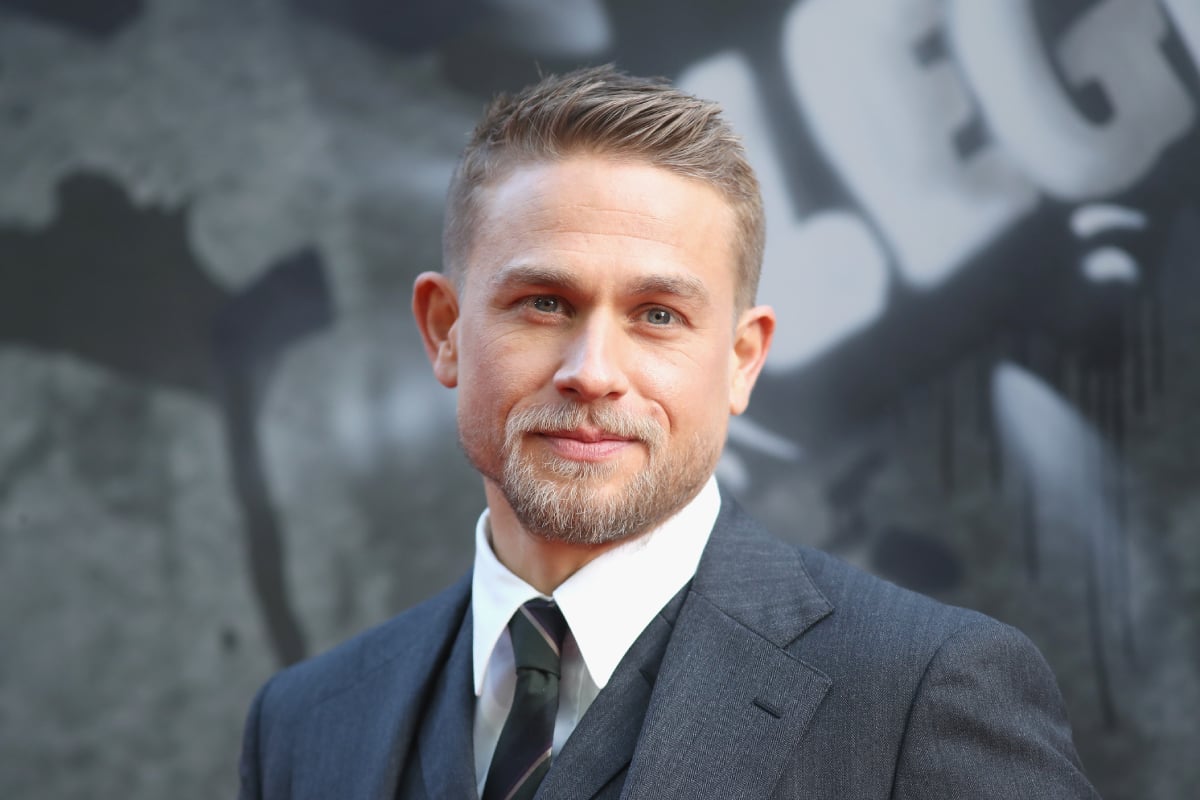 'Vikings' and 'Sons of Anarchy' have a lot in common
Sons of Anarchy is a drama about a second-generation motorcycle club leader who is constantly looking for better economic opportunities for his people. At the same time, he has to deal with those who want to maintain the status quo. Along the way, a lot of people have to die.
The scripted drama Vikings has a lot in common with Sons of Anarchy. In fact, it almost feels like a prequel. Vikings stars Travis Fimmel as Ragnar Lothbrok, a farmer-turned-warrior, who is on a similar quest to Jax Teller.
In addition to the shows having similar premises, Fimmel and Hunnam look a lot alike. But the similarities between Sons and Vikings don't end there.
Both shows feature strong female characters
As The Philadelphia Inquirer points out, both Sons of Anarchy and Vikings feature anti-heroes and "kick ass women characters." From Gemma Teller Morrow (Katey Sagal) to Tara Knowles (Maggie Siff), these women love the SAMCRO men and aren't afraid to fight alongside them.  On Vikings, there is Ragnar's warrior wife Lagertha (Katheryn Winnick) and his sister-in-law Siggy (Jessalyn Gilsig).
Both shows feature groups who often operate outside of the law. At the same time, both groups have complicated internal politics that are surprisingly democratic.
The topic of religion in a violent world also appears in both shows. And, there is one actor – Donal Logue — who played Lee Toric on Sons and King Horik on Vikings.
No, the 'Sons of Anarchy' star doesn't appear in 'Vikings'
Sons of Anarchy fans love Jax Teller's long blonde hair, chiseled bone structure, and cheeky smirk. Not to mention his confidence and willingness to fight for his family. Those who love to crush on Hunnam's Jax Teller need to take a look at Fimmel's Ragnar Lothbrok.
Fimmel is an Australian model-turned-actor who played Ragnar on Vikings for four seasons and 45 episodes.
The series chronicled "the extraordinary and ferocious world of the mighty Norsemen who raided, traded and explored during The Middle Ages." Now, Fimmel is the star of HBO's sci-fi drama Raised By Wolves.
Travis Fimmel stars in the new movie 'Here Are the Young Men'
Fimmel doesn't just star in TV shows, he also acts in movies. The trailer for his latest film – the Irish thriller Here Are the Young Men – dropped in March 2021. Fimmel stars alongside The Queen's Gambit star Anya Taylor-Joy.
The coming-of-age thriller takes place in 2003 during the final summer after graduation. It tells the story of a Dublin teenager who finds himself falling into an alcohol and drug spiral after leaving school. Early reviews have compared the film to the indie hit Trainspotting, starring Ewan McGregor and Johnny Lee Miller. Here Are the Young Men hits digital platforms on April 30.
Will the 'Sons of Anarchy' alum be part of the Marvel Cinematic Universe?
As for Hunnam, he's mostly moved on to film roles since his days on Sons of Anarchy. His starring roles have included The Gentleman, King Arthur: Legend of the Sword, The Lost City of Z, and Jungleland.
However, fans on social media know exactly what role they want Hunnam to play next. They'd like to see the actor take over for Hugh Jackman as Wolverine. In a recent Twitter poll, fans overwhelmingly selected Hunnam as their favorite non-MCU actor they would love to see join a Marvel Studios project.
"Hear me out: Charlie Hunnam as Wolverine," wrote one fan among the numerous comments. Another added, "The way Hugh personified this role, it is age to imagine any other actor playing Wolverine, but Charlie Hunnam seems like a good fit or maybe the guy who played Ragnar in Vikings."
Sons of Anarchy is available to stream on Hulu. Vikings is available on Hulu and Peacock.