Sorry 'The L Word: Generation Q' Fans — Carmen Probably Won't Return to the Show
When The L Word reboot was announced, fans wondered which characters would be back. The original show aired from 2004 to 2009 and followed a circle of LGBTQ-identifying friends as they navigated love and life in Los Angeles. Fortunately, most of the characters returned — but not all of them.
Among those missing is Carmen de la Pica Morales. Played by Sarah Shahi, Carmen was a DJ best known for her relationship with Shane McCutcheon. Her personality made her a fan-favorite character on the show. But Carmen isn't in The L Word: Generation Q. Why?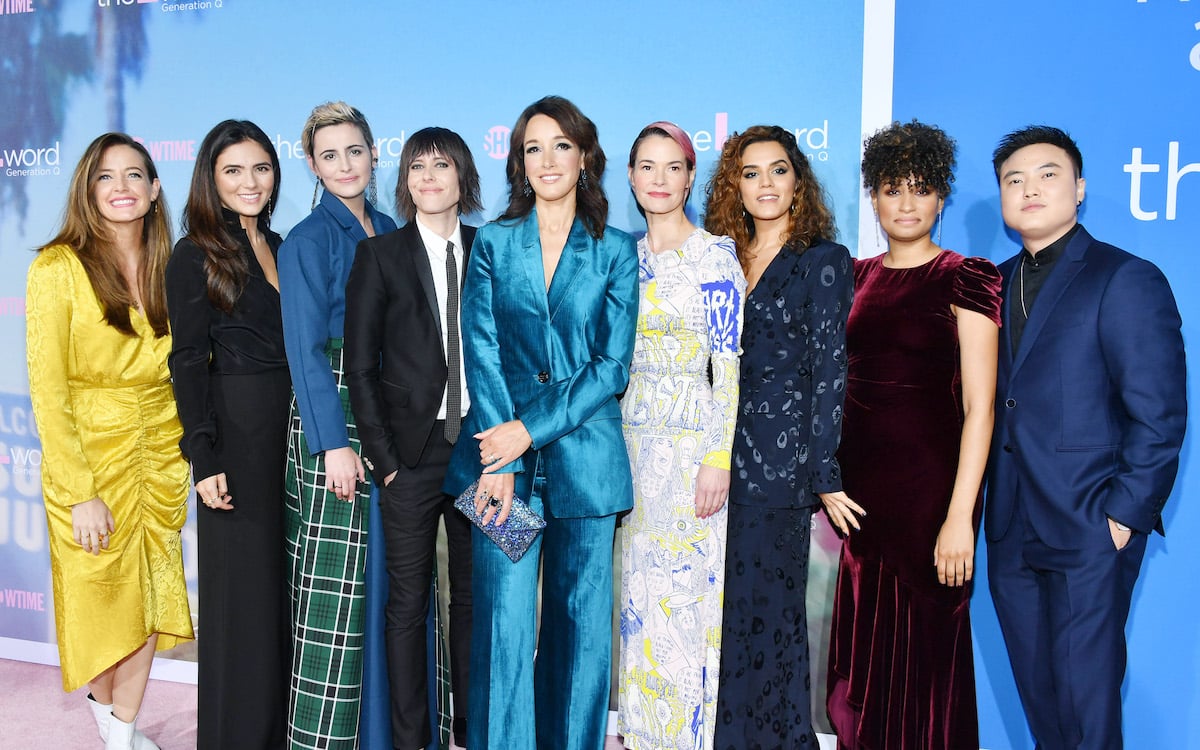 What happened to Carmen in 'The L Word'
Carmen started dating Shane in the second season of The L Word, after meeting her at a TV station. Fans enjoyed their chemistry and courtship, but there were many ups and downs in their relationship. The two ultimately broke up at the end of The L Word Season 3, when Shane abandoned Carmen on their wedding day.
Will Carmen return to 'The L Word: Generation Q?'
Despite their split, many fans always wished for Carmen and Shane to get back together. It never happened in the show's original run, but when the reboot was announced, it started to seem possible again.
Unfortunately, showrunner and director Marja-Lewis Ryan has shut down the possibility of Carmen's return. With the series aiming to have greater representation and diversity, they don't want to have an Iranian-American actor continue playing a Latina.
Ryan told The Hollywood Reporter, "I love Sarah Shahi. I loved Carmen on the original show. We are very interested in the ways in which casting has changed over time and it is challenging for us to imagine a world in which a Persian actress is playing a Mexican American. I'm not trying to crush anybody's dreams; my dreams are crushed too. I'm with all of you, but we are moving ahead in terms of representation."
But there initially were conversations about bringing Carmen back, according to Sarah Shahi
Shahi had previously told The Hollywood Reporter she believed she would be back. "It was discussed [that] my involvement [would be] very heavily [that] I would be in it. I intend to keep it that way, and so does Showtime," she explained. 
Shahi didn't elaborate on the alleged plan for her character, but she said she believed Carmen would "definitely" still be in love with Shane. "Whatever she's doing, I feel like she's definitely still pining away for Shane," she explained. "For Shane, Carmen would be the one that got away. But I think that was a big game-changer for her. I'm not sure if she's still DJing or not but definitely something in the music-art world."
Although fans would have loved to see more from Carmen and Shane, it makes sense why she ultimately wasn't added to the show. At least, fans can watch many of their other favorites on The L Word: Generation Q. Find it now on Showtime.