'South Park' Creator Trey Parker Revealed He Wrote His First Movie to 'Ridicule' His Ex-Fiancée
'South Park' co-creator Trey Parker explained that his first movie was made with the intent to 'ridicule' his ex-fiancée by representing her as a horse.
Trey Parker and his friend, Matt Stone, worked together on a movie called Cannibal! The Musical. However, their sense of humor never failed to carry through their various projects over the years. Parker once admitted that he wrote the movie to "ridicule" his ex-fiancée in the most demeaning way possible. The hurt she caused him turned into a recurring joke throughout his career.
'Cannibal! The Musical' came before 'South Park'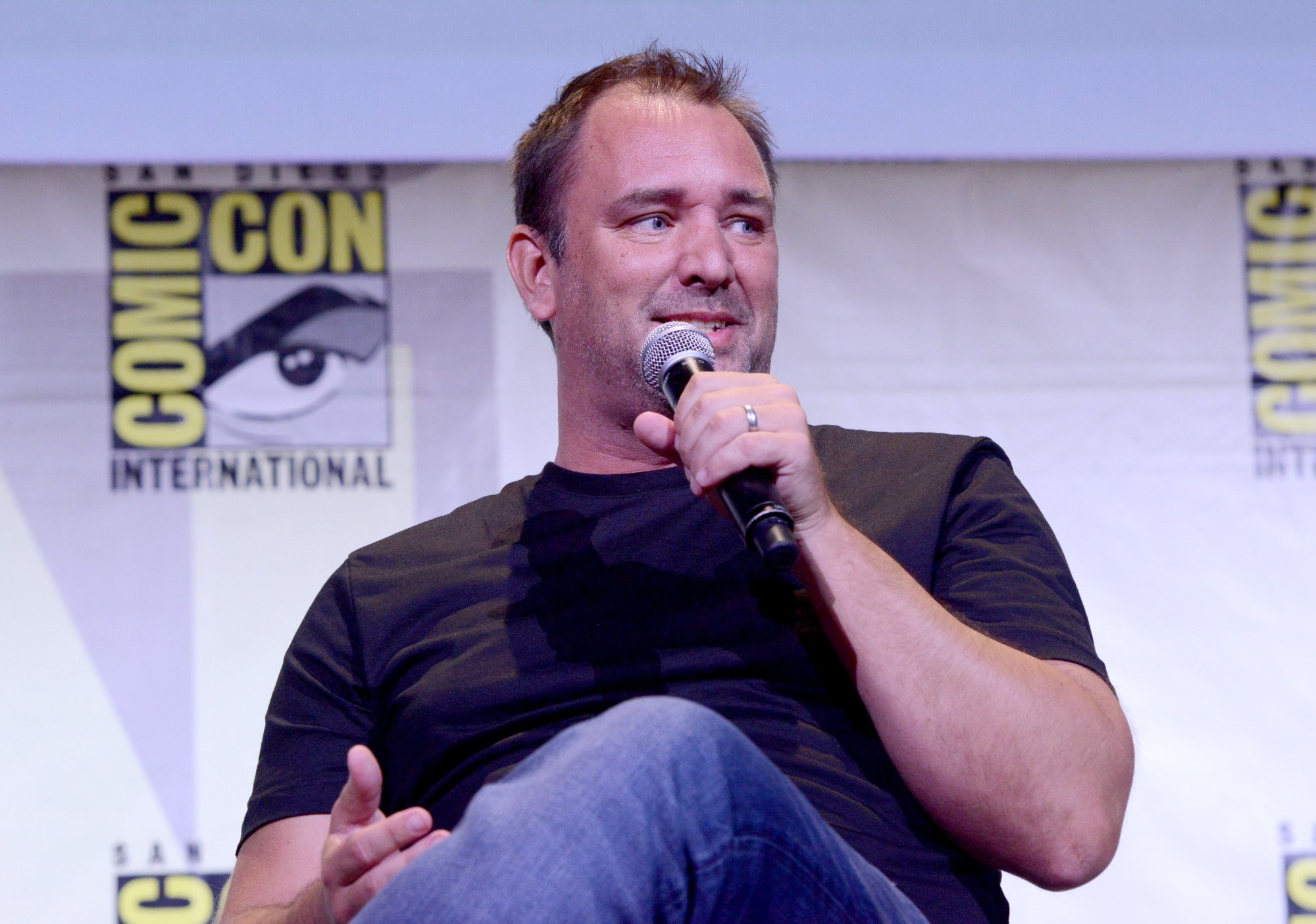 Parker and Stone worked together on the 1993 movie Cannibal! The Musical before 1997's South Park gained fame. The pair also make appearances as actors in the film. The plot loosely follows the true story of Alferd Packer and his journey from Utah to Colorado. As a result, five of his fellow travelers died and were partially eaten.
Parker plays Packer in the indie black comedy musical. However, it explores how his taste for gold ultimately grew into an undying hunger for human flesh. Cannibal! The Musical generated mixed reviews from critics but has a fairly dedicated cult following that continues to celebrate the dark comedy.
Trey Parker said that he wrote 'Cannibal! The Musical' to 'ridicule' his ex-fiancée
The DVD commentary for Cannibal! The Musical finds Parker talking about his inspiration behind the movie. He recalled how his ex-fiancée ultimately inspired his desire to do the film to take a shot at her.
"I was engaged to this girl, Liane," Parker said. "We were sorta high school sweethearts. About a month before the wedding, she decided to start sleeping with this guy in an a cappella group. And I really wrote this movie for her. Just so I could ridicule her, basically."
Parker included a plot point involving a horse named Liane, which was the name of his ex-fiancée. There's even a scene where the owner is told to not worry because there are plenty of other horses out there. However, Parker further explained on the DVD commentary just what a mistake she made regarding the personal matter.
"Dirty f***ing a cappella singer guy," Parker said. "And now she's with the manager of a Foley's. Hi, I'm worth $7 million and she's with the manager of a Foley's! Whoops!"
Trey Parker continued to make fun of his ex-fiancée in 'South Park'
Parker didn't end his ridiculing of Liane with his first movie. He carried that into some of his other works, as well. Eric Cartman's mother in South Park is named Liane Cartman. The character oftentimes appears good-natured, but there's a darker and promiscuous side to her. Additionally, the town constantly ridicules her for her sexual nature.
Parker and Stone regularly pull a lot of their comedy from real-life situations. This includes some jokes channeled through Cartman's vulgar jokes.
However, it's clear that Parker got a lot of mileage out of the pain that he felt from the infidelity. He created several works that continue to leave audiences laughing around the world, but at the expense of Liane.