'South Park' Made a Snack So Iconic That Frito-Lay Released It In Real Life
Find out how 'South Park' turned a fictional snack into a real product, albeit temporarily.
Love it or hate it, South Park has proven to not only be controversial but also to have incredible staying power. The animated TV sitcom made its debut in 1997 and has gone on to win countless Emmys and other awards.
And while the show has been censored, banned, and ridiculed, it has left an undeniable mark on American pop culture. Nowhere is this more evident than in the multi-million dollar rollout of Frito Lay's Cheesy Poofs — a real-life version of the snacks that characters Eric Cartman and Kyle Broflovski are always eating on the show.
Real-life Cheesy Poofs are just one more sign of the pop-cultural impact of 'South Park'
South Park follows the adventures of four animated boys in the town of South Park, Colorado. On the surface, the show presents raucous, over-the-top storylines about kids being kids. 
But more recently, the show has jumped deep into the cultural dialogue of the moment, tackling contentious issues, politics and more. Example topics covered in recent seasons include Scientology, trans rights, virtue signaling and religious censorship.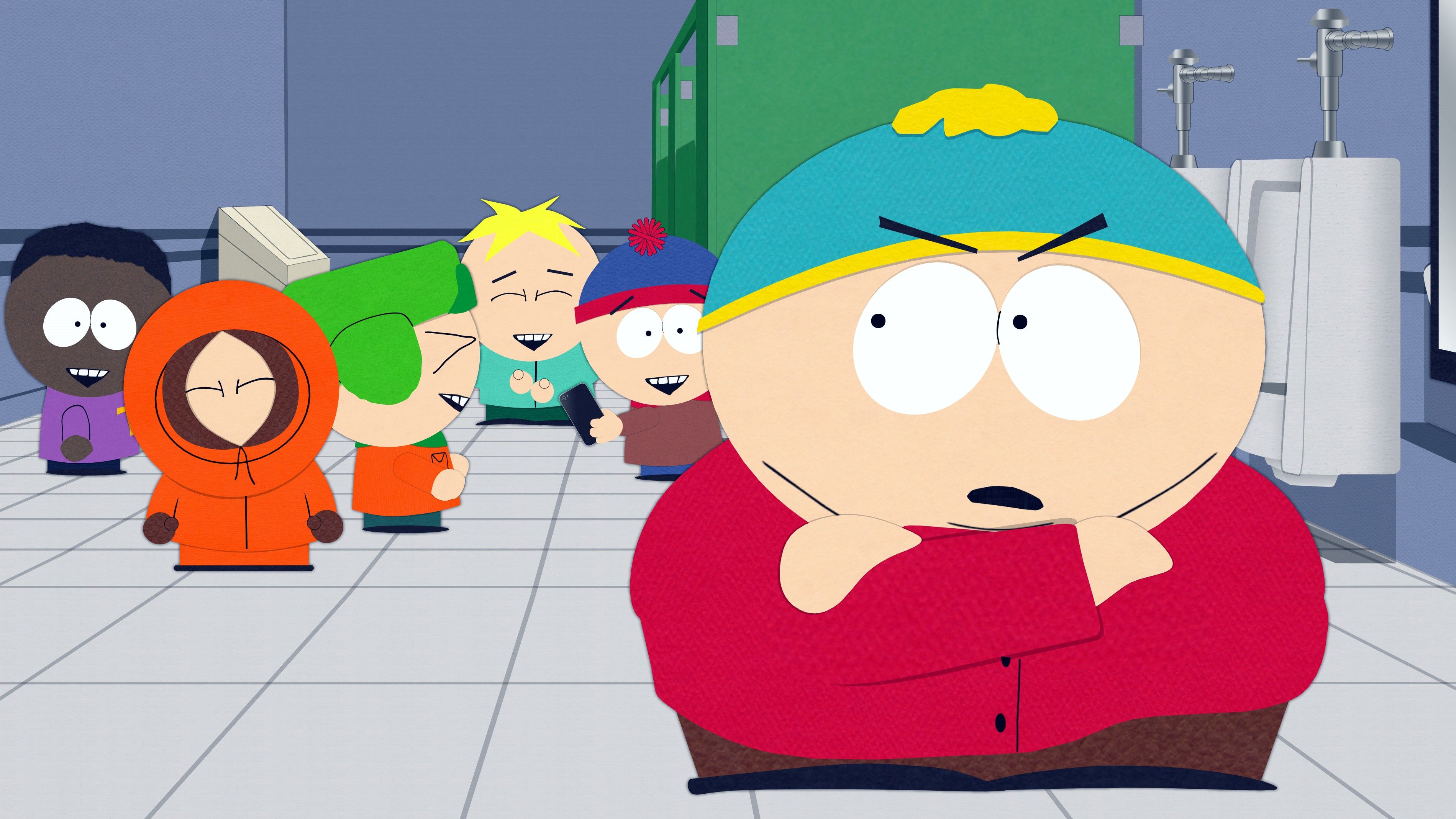 You've likely been influenced by the show in some shape or form, even if you don't watch it. For example, Vice points out that many memes, pop culture phrases, and even real Mexican restaurants have originated or been maade popular by the sitcom. 
Thus, it shouldn't have surprised anyone when Frito-Lay announced a new product line taken directly from the animated series.
Cheesy Poofs debuted on 'South Park' in the 1990s
Cheesy Poofs made their very first appearance in the original South Park pilot episode. And while the cheese-flavored snacks have been featured less and less starting in season three, Cartman's favorite junk food continues to pop up throughout the show:
In "Damien," you can hear all the demons chanting "cheesy poofs" in the background 
In the 1999 film South Park: Bigger, Longer & Uncut, there is an entire subplot about Cheesy Poofs (including a campaign where an organization called Mothers Against Canada try to get the snacks banned) 
In the 2020 episode "The Pandemic Special," which opens the show's current season, Cartman eats Cheesy Poofs with milk like it's cereal
It was only a matter of time before Cheesy Poofs jumped from the TV screen to the shelves of your local grocery store. And Comedy Central did exactly that back in 2011.
Comedy Central launched real-life Cheesy Puffs to celebrate its "Year of the Fan"
Comedy Central announced in 2011 that it was celebrating its audiences with a "Year of the Fan" campaign. 
According to Reuters, the network built a 15,000-square-foot fan experience in California, and launched numerous forms of merchandise. That included real-life Cheesy Poofs, manufactured in partnership with Frito-Lay and sold at Walmarts across the country for $2.99.
"It's fair to say the viewers of programs on Comedy Central overlap well with consumers of our products," a Frito-Lay spokesperson told the New York Times. "This is the first time we've moved into something like this. It seemed like a nice thing to try."
The real-life Cheesy Poofs, though limited in its initial production (Comedy Central and Frito-Lay only manufactured 1.5 million bags of the snacks), join a long list of other products that have crossed over into the real world.
For example, real versions of products from The Simpsons have been sold in stores, including Buzz Cola and Frosted KrustyO's cereal. Currently, there are no announced plans to bring back these iconic South Park snacks.