'Space Jam: A New Legacy': 5 Movies to Watch Next
Back in the 1990s, Warner Bros. parlayed a pair of popular Nike commercials into an NBA-Looney Tunes mash-up. The resulting film, Space Jam, didn't exactly wow audiences or critics at the time. But as nostalgia set in, its become more popular over the years. With Space Jam: A New Legacy releasing in theaters and on HBO Max, here are five movies to watch next, not including the original movie (now on HBO Max), of course.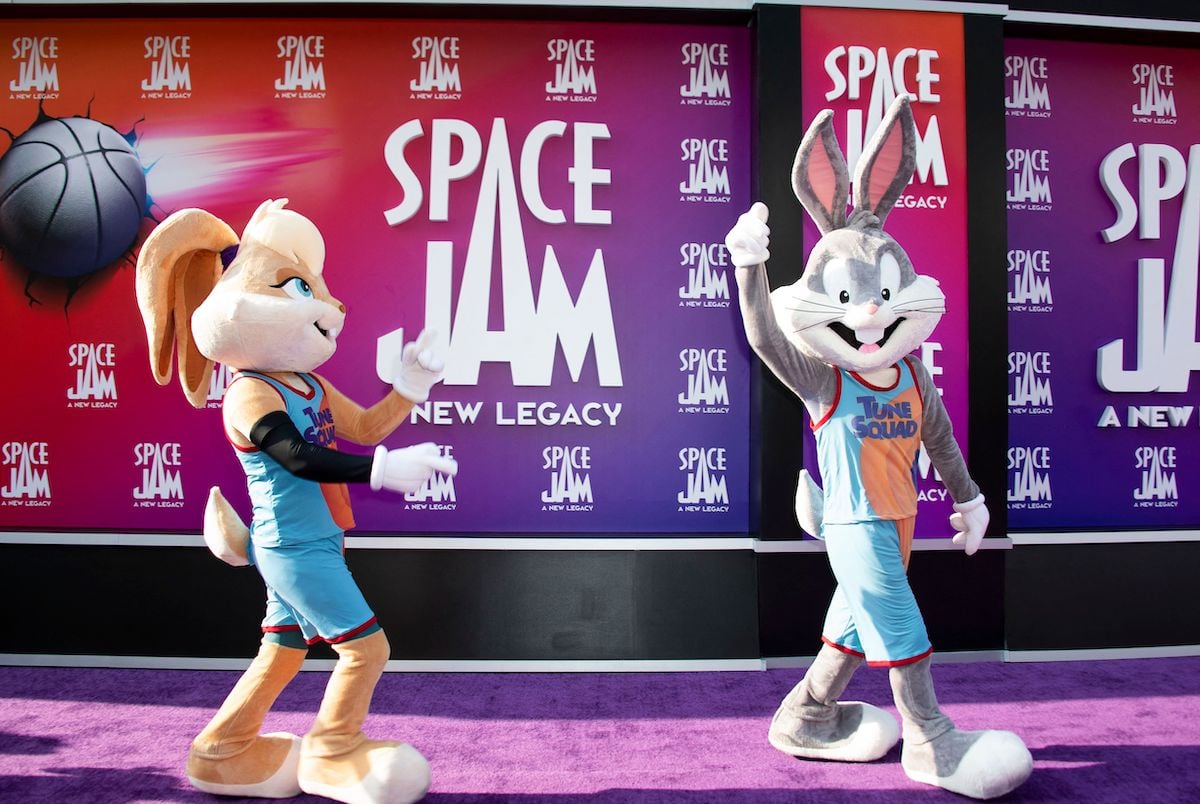 'Who Framed Roger Rabbit' (1988)
Of all the live-action/animated hybrids, Who Framed Roger Rabbit still stands as the gold standard. Director Robert Zemeckis went to ground-breaking lengths to integrate animated characters into the on-set footage. And Bob Hoskins, Charles Fleischer, Christopher Lloyd, and Kathleen Turner — as the animated bombshell Jessica Rabbit — deliver iconic performances. Space Jam (and now Space Jam: A New Legacy) owe a great debt of gratitude. Who Framed Roger Rabbit is now streaming on Disney+, according to JustWatch.com.
'Like Mike' (2002)
Shad Moss aka Bow Wow recently made appeared in F9. But way back when Bow Wow was still "Lil," the actor and rapper headlined this family comedy. The movie centers on a young boy who develops Michael Jordan's talent after discovering a pair of his sneakers. Space Jam similarly involves the transfer of basketball skills. So Like Mike — now streaming on HBO Max — is an easy, kid-friendly follow-up to Space Jam: A New Legacy.
'Looney Tunes: Back in Action' (2003)
For years following the original Space Jam, Warner Bros. tried to develop some sort of follow-up. One failed concept was a spy-themed sequel titled Spy Jam starring Jackie Chan. Although that never got made, some elements of that project worked their way into this film. Looney Tunes: Back in Action features Brendan Fraser as a comic hero, Steve Martin as the evil chairman of the Acme Corporation, and truer versions of classic characters such as Bugs Bunny and Daffy Duck. What more could a Looney Tunes fan ask for?
'Trainwreck' (2015)
In all fairness, Trainwreck is not at all appropriate for kids. But after tucking those little ones in, the Judd Apatow-directed comedy is a fine follow-up to Space Jam: A New Legacy. In particular, Trainwreck is likely the movie that convinced Hollywood LeBron James had a future on the big screen. The basketball star plays himself here, filling the best friend role for Bill Hader's character. And without it, he might not have agreed to star in the Space Jam sequel.
'Ralph Breaks the Internet' (2018)
Much like Space Jam: A New Legacy, Ralph Breaks the Internet follows its lead characters (voiced by John C. Reilly and Sarah Silverman) into a virtual space. The latter film — a sequel to Disney's 2012 hit Wreck-It Ralph — features a ton of online-specific references. But much like the new Space Jam does with Warner Bros., Ralph Breaks the Internet also squeezes in plenty of references to Disney-owned characters. Naturally, the movie is currently streaming on Disney+.