'Space Jam': Spike Lee Was Denied the Chance to Work on the Movie
Space Jam has built a wild legacy since its 1996 release. The movie — which unites Michael Jordan and the Looney Tunes — was a box office underperformer and critical misfire. But in the years since, it has become a cult classic as fans have grown up with it. The film is also once again relevant, especially with the upcoming sequel Space Jam: A New Legacy. But many fans might not realize Spike Lee almost worked on the first movie.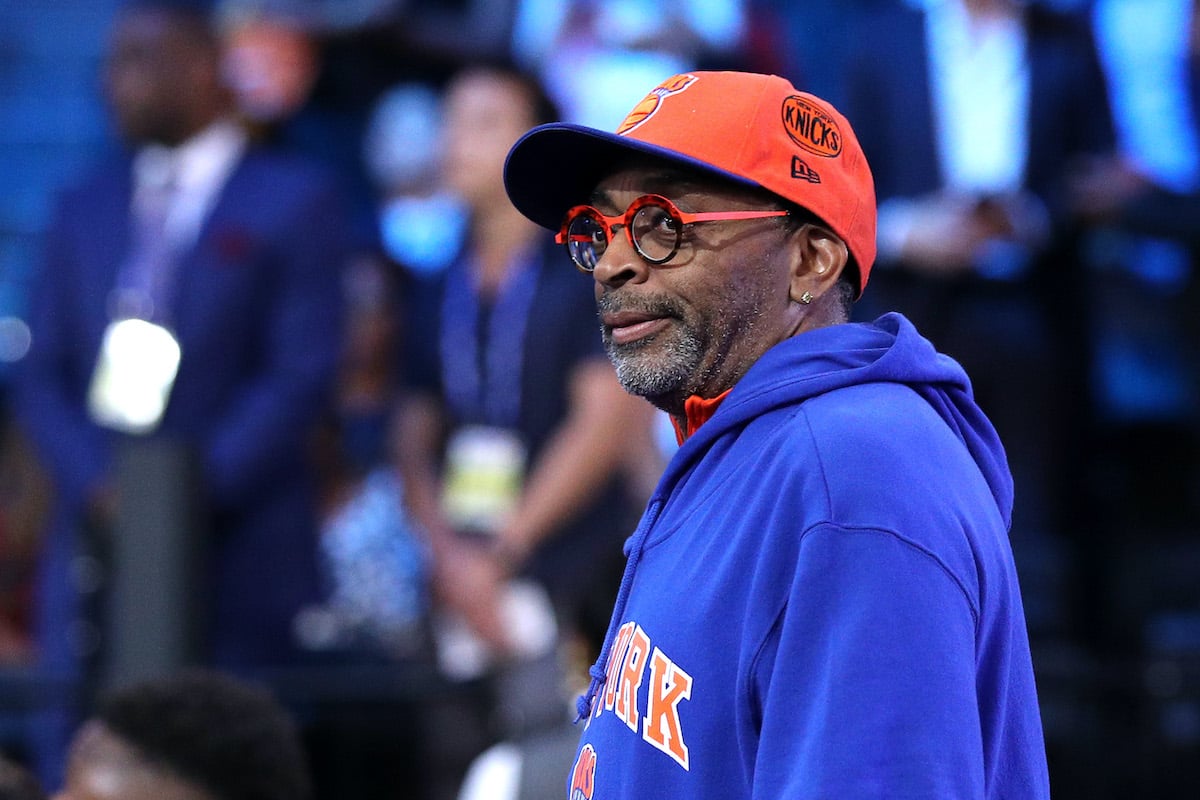 'Space Jam' started out as a series of TV commercials
Moviegoers might have been surprised to see Jordan share top billing with Bugs Bunny. But back in the 1990s, that leap wasn't nearly as wide as it now seems. In fact, the legendary basketball star and animated icon already worked together prior to their co-starring gig as the Tune Squad team leaders in Space Jam.
In the early 1990s, Jordan and, um, Bunny shared the small screen in a pair of television commercials for Nike. The two commercials see the pair share the court, facing off against first human opponents and later aliens. In the latter commercial, their adversaries are led by Marvin the Martian. But the premise for Space Jam is already present.
RELATED: Warner Bros. Studios Built Michael Jordan a Dome to Practice While He Filmed 'Space Jam'
Why Spike Lee nearly got involved behind the scenes
The animated/live-action hybrid doesn't initially sound like something in Lee's wheelhouse. However, the iconic director — who finally won a long overdue Academy Award for BlacKkKlansman in 2019 — is famously a huge basketball fan. So, in that regard, it makes sense why he'd want to work on the script. After all, so much of Space Jam centers on the NBA. But Warner Bros. wouldn't allow it, according to director Joe Pytka.
"Spike Lee is a friend of mine, and he approached me to do a polish on the script," Pytka told Entertainment Weekly in 2016. "I thought that Spike would have added some stuff that would have been cooler, but Warner Bros. didn't want to deal with him because of their issues with him when they did Malcolm X together. Remember, Spike got his friends to put money into finishing Malcolm X and the corporation hated the fact that he did that."
As reported by The New York Times, Lee did announce he reached out to several key members of the Black community to complete work on 1992's Malcolm X. Starring Denzel Washington, the biopic of the esteemed civil rights leader remains one of Lee's most iconic films. Since Lee has worked extensively in both comedy and drama, it's hard to imagine his involvement wouldn't have improved Space Jam.
RELATED: Why Kobe Bryant Didn't Do 'Space Jam 2'
Can 'Space Jam: A New Legacy' win over longtime fans?
In the years since Space Jam hit theaters, Warner Bros. tried to develop a sequel. But with Space Jam: A New Legacy, fans hoping to see the Looney Tunes return to the court finally get their wish. This time around, LeBron James leads the cast. The NBA superstar first caught moviegoers' attention with a scene-stealing role in 2015 comedy Trainwreck.
Will longtime fans appreciate the 1990s nostalgia trip? Or will this sequel cater more to a new generation of potential fans? The world will find out soon enough. But after 25 years of speculation, at least the journey to the inevitable Space Jam sequel is over. The movie hits theaters and HBO Max on July 16, 2021.