'Spencer': Kristen Stewart Says Her 'Twilight' Fame Helped Her Understand Princess Diana
Kristen Stewart's role as Bella Swan in the wildly popular Twilight franchise was apparently good for more than just monumental exposure. According to a new interview, the star said the fame generated by the Twilight movies helped her understand where Princess Diana was coming from.
Kristen Stewart's breakout role was Bella Swan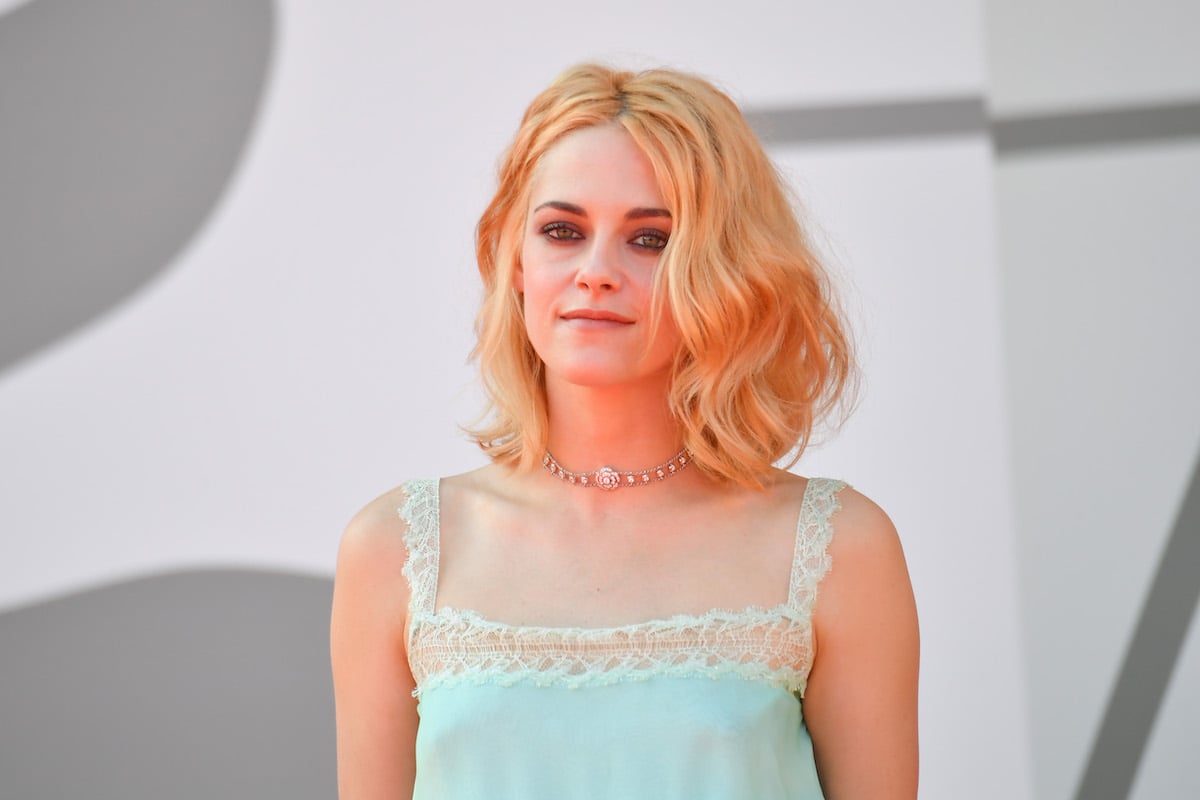 The Los Angeles-born actor had already appeared in major films including Panic Room opposite Jodie Foster in 2002, and Zathura: A Space Adventure with Dax Shepard in 2005. But she rose to fame in earnest with her film role as Bella Swan, the beloved heroine from Stephenie Meyer's Twilight series of young adult romance novels.
In all, Stewart portrayed Bella in 5 installments of the Twilight Saga between 2008 and 2012 — Twilight (2008,) The Twilight Saga: New Moon (2009,) The Twilight Saga: Eclipse (2010,) The Twilight Saga: Breaking Dawn – Part 1 (2011) and The Twilight Saga: Breaking Dawn – Part 2 (2012.)
But according to Cinemablend, it wasn't the frenetic pace of production-and-release during those years that wore Stewart down. It was the intense tabloid scrutiny of her own life and her relationship with co-star Robert Pattinson, who played Bella's vampire lover Edward Cullen.
Per Us Weekly, Pattinson and Stewart dated from mid-2009 to 2013, until Stewart was reportedly photographed with Snow White and the Huntsman director Rupert Sanders. The incident generated yet another tabloid frenzy; and Stewart claims there are similarities to her own experience and Princess Diana's.
The 'Twilight' star says she felt 'distanced' by the attention to her personal life
Speaking about her role as Princess Diana in the upcoming movie Spencer, Kristen Stewart said she knew what it was like to be a celebrity tracked by paparazzi. She also pointed out that a reaction to public attention can often be misinterpreted.
"I know what it's like to feel backed into a corner," she said, per Cinemablend. "I know what it's like to feel defiance, and then kind of regretful of that, because then suddenly, you are being defined as rebellious."
Stewart continued, pointing out the inherent irony in how a reaction to public attention can often be badly misconstrued.
"You have no idea how many times people will go, 'So you don't give a f—, huh?' Are you kidding? Is that really the impression? Because it's the opposite of that. It's so desperately the opposite," explained Stewart. "It's a convoluted idea, but I definitely understand what it feels like to want human connection and actually, ironically, feel distanced by the amount that's thrust at you."
Fans will be able see Kristen Stewart as Princess Diana in November 2021
Spencer, which debuted at the Venice Film Festival this month, is set for wide release on November 5, 2021. Fans got a glimpse of Stewart in the role when the first trailer was released to great interest in late August of 2021.
The plot reportedly has Princess Diana re-examining her marriage and priorities during a Christmas holiday at Sandringham Estate in the early 1990s.
Stewart herself told Jimmy Kimmel in 2020 that the movie "takes place over three days, and it's this really poetic, internal imagining of what that might have felt like, rather than giving new information."
As this stage, new information on the legendary Princess Di is hard to come by. But a fresh re-imagining by an empathetic actor is a welcome new addition to the holiday season movie landscape.
RELATED: Here Are The 6 Charities Princess Diana Was Still a Patron Of When She Died