'Spencer' Movie: Anne Boleyn's Ghost Is a Character — How She's Relevant to the Story
Anne Boleyn's ghost is a character in 'Spencer.' Yes, you read that correctly. Here's how the infamous former Queen of England is tied into the plot, and how she's relevant to Kristen Stewart's portrayal of Princess Diana.
Kristen Stewart's Princess Diana can now be seen by all. Spencer came out in theaters Nov. 5. And in Pablo Larraín's Spencer, Anne Boleyn's ghost makes an appearance. It might seem like an odd addition, but the creative liberties Larraín and screenwriter Steven Knight took with the source material makes room for it. Here's how the infamous second wife of King Henry VIII fits into the movie's plot.
[Spoiler alert: This article contains spoilers for Spencer.]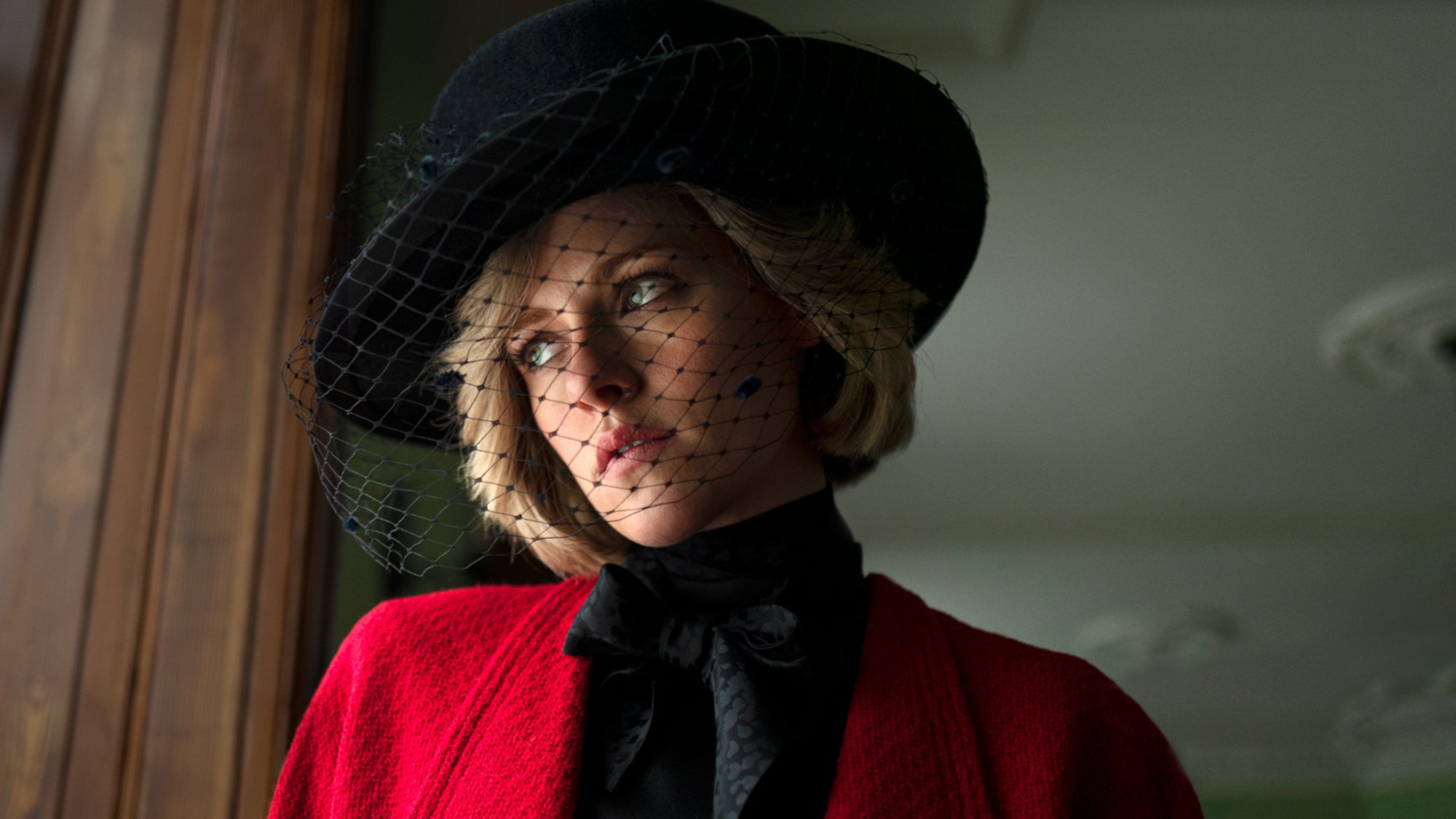 Anne Boleyn's ghost is a character in 'Spencer'
Spencer takes place over one weekend of Diana's life over the holidays at the Sandringham estate. Diana famously dreaded going to Sandringham for the holidays. And in Spencer, this weekend is particularly difficult, as she's grappling with the decision to leave Charles, Prince of Wales.
The film's setting is fictionalized, although it is rooted in some truth. The movie takes an interesting creative liberty with the inclusion of Anne's ghost, played by The Nevers' Amy Manson. Manson had to keep details of her role as the former Queen of England under wraps leading up to the film's release. But she did gush over Stewart's acting before the film came out.
"I play Anne Boleyn, which is weird I know because it's 100s of years difference [between them]. It is amazing," Manson told Good Housekeeping. "I can't say too much about it!"
"It's definitely nothing like we've seen before — it's nothing like The Crown," Manson continued. "It really delves into Princess Diana's mental state around a certain time in her life."
"It's just really unnerving, how great Kristen is," she added. "She's brilliant."
Manson also said Timothy Spall and Sally Hawkins' characters were "unexpected characters like mine."
How Anne Boleyn's ghost appears in 'Spencer'
Boleyn was the second wife of Henry VIII and the mother of Queen Elizabeth I. Anne's older sister was Mary Boleyn. Mary was Henry VIII's mistress before his affair and marriage with Anne. And Diana is actually related to Mary. The Spencer line is a direct descendant of her. But it's not Diana's familial connection to the other Boleyn girl that makes her relevant in Spencer.
The movie focuses on Diana's mental state during this stressful time of her life. A book about Anne mysteriously shows up in Diana's bedroom at Sandringham. She suspects it was planted there by equerry major Alistair Gregory (Spall). Diana fears the book was a warning, as Henry VIII ordered Anne to be executed for false charges of incest, witchcraft, adultery, and conspiracy against the king.
Diana reads the book and imagines she's visited by Anne's ghost. And the apparition reappears whenever Diana's feeling the most distressed. Anne's presence feels like a haunting omen to Diana, making her fear that her life could have a similarly tragic ending all so the monarch (in this case, future monarch) could marry the woman he wanted.
Princess Diana's connection to Anne Boleyn
There are some clear parallels between Diana and Anne. Infidelity was rampant in both of their marriages. And both were outspoken women whose strong opinions got them in trouble with the royal family. They're also both two of England's most famous royals. And what's more, Charles briefly dated Diana's older sister, Lady Sarah McCorquodale, before he courted Diana. Diana even mentions her familial connection to Anne in the film.
Anne is used as a narrative tool that embodies Diana's worst fears. Eventually, the ghost's presence helps Diana make her decision to free herself of the family making her feel trapped. Anne didn't have the same opportunity, which makes the ghost an effective addition.
Spencer is now in theaters.