Who Is Spencer Robertson From 'The Bachelorette'? Tayshia Adams' Contestant Reveals Where He Stands With the Cast
Spencer Robertson made quite the first impression on The Bachelorette Season 16. When Tayshia Adams arrived as Clare Crawley's replacement, producers introduced four new suitors. Right off the bat, Spencer hit it off with Adams. However, he didn't get along with the rest of the cast. Now, Spencer has something to say about that moment from the fifth week, hinting his time as The Bachelorette villain was short-lived.
Who is Spencer Robertson from Tayshia Adams' season of  'The Bachelorette'?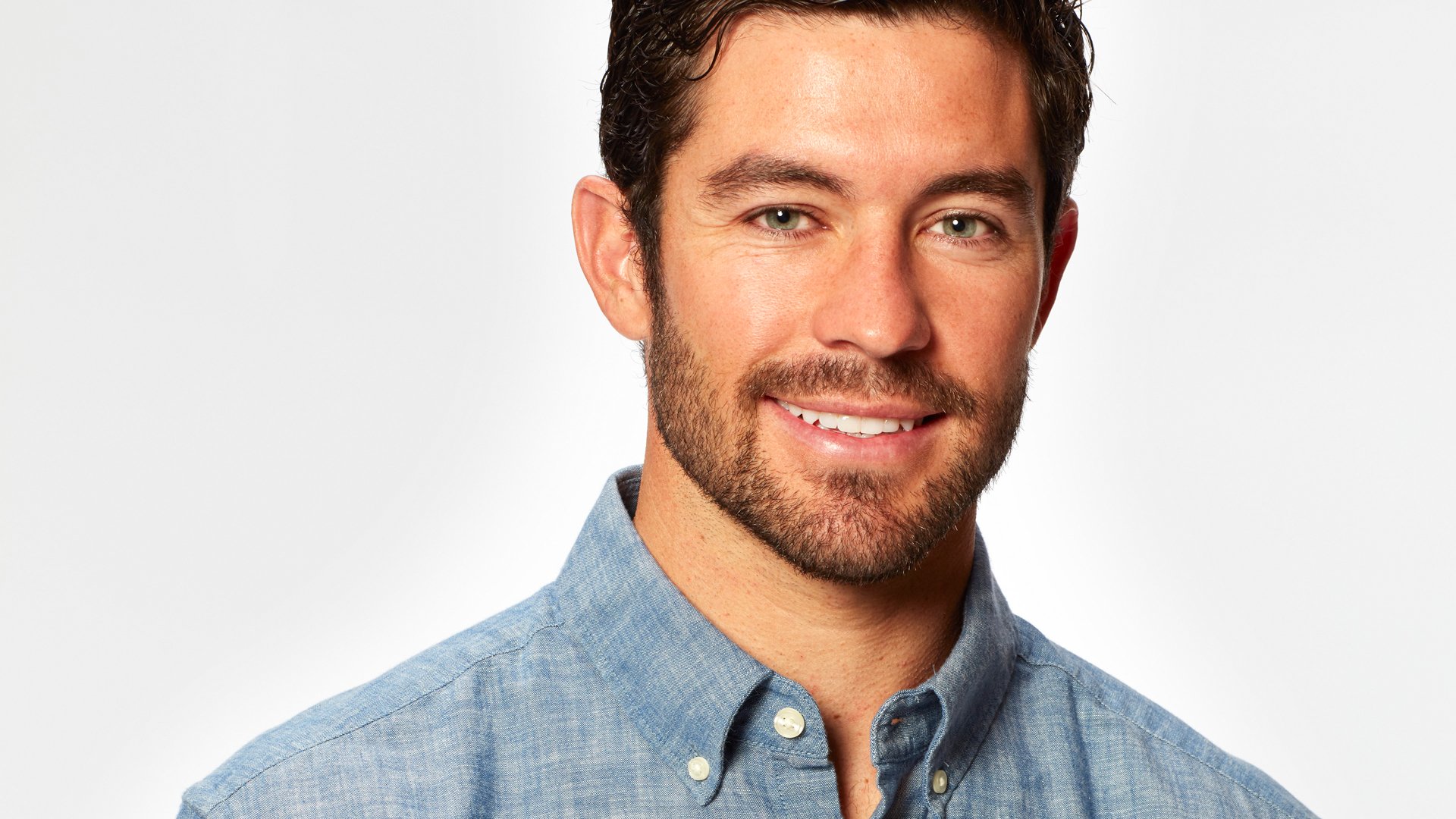 According to Spencer's Bachelorette profile, the 30-year-old is a water treatment engineer who lives in La Jolla, California. But there's more to the contestant than his job. Spencer also loves hanging out with friends and staying active, which is pretty obvious if you scroll through his Instagram feed.
As you probably know, Spencer won Adams' first impression rose on The Bachelorette Season 16 Episode 5. The new lead pointed out her entire cast stepped up to the plate and made her first night unforgettable. But Spencer stood out above the rest. Then when speaking with Rachel Lindsay and Becca Kufrin on the Click Bait with Bachelor Nation podcast, Adams explained her first impression rose decision.
"To be honest with you, I think it was who caught my eye," Adams said in the Nov. 12 episode. "[Spencer] also — fun fact — reminds me of someone I used to date. So when he first came out of the limo, I had to fix my eyes a little bit because I thought it was somebody else. And he just made my heart skip a beat a little bit. I think that's the first impression, isn't it?"
Spencer also shared his own reaction when stopping by Lindsay and Kufrin's Bachelor Happy Hour podcast on Nov. 18. 
"I did know the significance of it," Spencer said of Adams' first impression rose. "So that made me pretty nervous. I was just like, holy cow. This is getting so real. Like I might be engaged in two weeks."
Spencer Robertson explains what he said to Tayshia Adams' 'Bachelorette' cast
While Spencer made a good impression on Adams, his first interaction with The Bachelorette cast was a bit of a disaster. Spencer walked in and asked the contestants who "scared away" Crawley. But the joke didn't land with the group. Then as the episode went on, Spencer continuously made comments that rubbed the men the wrong way.
On the Click Bait podcast, Adams admitted she "would've acted the same" as Spencer on night one, as the other cast members were giving him the "cold shoulder." But even so, Spencer admitted he was in the wrong when speaking with Lindsay and Kufrin on Bachelor Happy Hour. 
"I had no idea that they had been put through the wringer with Clare," Spencer said, adding he did not intend to come in like a villain. He originally thought the cast would be in high spirits because they were getting a new bachelorette. But he was wrong.
"I have to take full responsibility for the fact that I misread the room," Spencer continued. "I said things that if I were to do it again, I would never say. … Full disclosure, I'm a moron. I say stupid things all the time, and I did not have a strategy."
Spencer also revealed the confrontation from The Bachelorette Week 5 was actually productive, which may explain why the contestant faded off into the background in week 6 as his friend, Noah Erb, slowly emerged as the new villain.
"At the conclusion of the first group date, the guys kind of confronted me. Kenny [Braasch], specifically, was like, 'Yo, we think you're kind of coming across as a d*ckhead,'" Spencer said. "That was a very long talk in and of itself, and you only get to see a small portion of that. But that was actually a very productive talk."
He added, "They said their peace, and I said, 'OK, give me a chance. You guys will see my true colors.' From that point forward, I definitely had to earn their respect back, I guess. Moving forward, it was not nearly as dramatic as that scene."
For now, it looks like Spencer has taken a step back from the drama. But what role will he play on Adams' journey? We'll have to wait and see. The Bachelorette airs Tuesday nights on ABC.
Check out Showbiz Cheat Sheet on Facebook!