'Spencer' Star Kristen Stewart Doesn't 'Give a Sh*t' About Oscar Buzz for Playing Princess Diana, but Wants to 'Ignite' Larger Conversations
The awards season is officially upon us. The big Oscar nominees-to-be are getting their theatrical releases for awards eligibility. Spencer captivated movie fans since it first teased the poster and trailer, which hinted at a brilliant performance from Twilight star Kristen Stewart. However, she doesn't have nearly the same level of excitement for a seemingly-locked nomination as her fans do. Stewart has other motives for her work in Spencer playing Diana, Princess of Wales.
Kristen Stewart's 'Spencer' has been getting Oscar buzz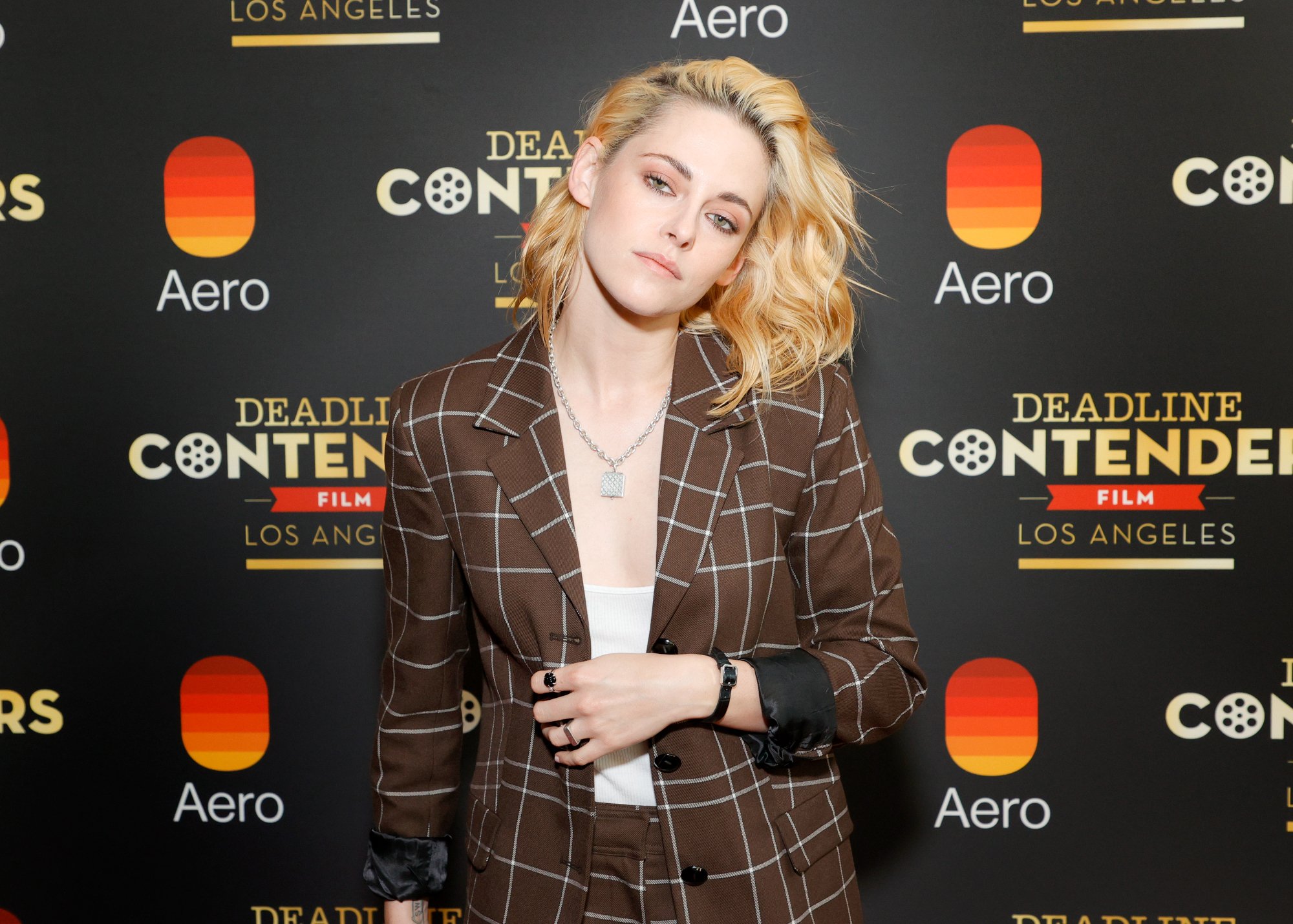 Stewart's Spencer takes place during the Christmas holidays. Diana is dreading spending the next few days with the royal family. She sees her marriage with Prince Charles as being at an end, but she still must endure the royal family's exhausting traditions. She combats internal and external struggles as she tries to see a world of independence and freedom with her beloved children.
Critics and audiences alike have praised Stewart's extraordinary Spencer performance as Diana. She accomplished the accent and captures many of Diana's mannerisms, but still makes the portrayal her own. The 2022 Academy Awards frontrunners for the Best Actress category include Stewart, Nicole Kidman for Being the Ricardos, Lady Gaga for House of Gucci, Olivia Colman for The Lost Daughter, Frances McDormand for The Tragedy of Macbeth, Jessica Chastain for The Eyes of Tammy Faye, among others. However, Stewart appears to be the frontrunner.
Kristen Stewart doesn't 'give a sh*t' about Oscar buzz
Variety recently talked with Stewart about all of the Oscar buzz that she's been getting in Pablo Larraín's haunting biopic. She bluntly responded, "I don't give a sh*t."
"The Oscars are such a funny thing," Stewart said. "There are so many incredible movies and performances that barely get seen. It definitely says something about where we're at as a cumulative presence – what we're looking at, what we care about."
However, the Spencer actor isn't ungrateful for the incredible opportunity. She's glad that the movie has people talking and wants people to continue connecting on a deeper level with the film. Stewart isn't in it for the awards, but to accomplish what the art of film is meant to.
Stewart continued: "I really appreciate that something that I was involved in, has ignited such a large conversation. We don't make movies to not connect with each other."
The larger conversations
Spencer ignited several conversations aside from Stewart's performance. Many people are reflecting on the royal family and Diana herself. Larraín's movie notes that it's a fabled fairytale based on what could have happened. Its core is rooted in real events, but it never seeks to get the real timeline correct or reflect on exact events. Spencer drove the conversation in a direction of what could have been, which is quite different from the typical conversations about Diana.
Stewart fans will have to wait to see if all of the Oscar buzz sticks around when it becomes time for the Academy members to vote. Stewart's performance surely left its mark on countless moviegoers and will likely leave a lasting impression on the Academy. The world would be shocked if the actor doesn't get a nomination for her tremendous performance. Until then, Stewart is surely igniting those larger conversations.