'Spencer': Here's Why It's Time for Kristen Stewart to Win an Oscar
Spencer gained some of the most hype on the 2021 film festival circuit of any movie. Its poster release, teaser trailer, and full-length trailer all went viral and trended on social media. Critics and audiences praised Spencer for its style, but mostly for actor Kristen Stewart's performance as Diana, Princess of Wales. Stewart has had a career of ups and downs, but this is her time to secure the golden Oscar statue.
'Spencer' melds mainstream pop culture with slow-burn drama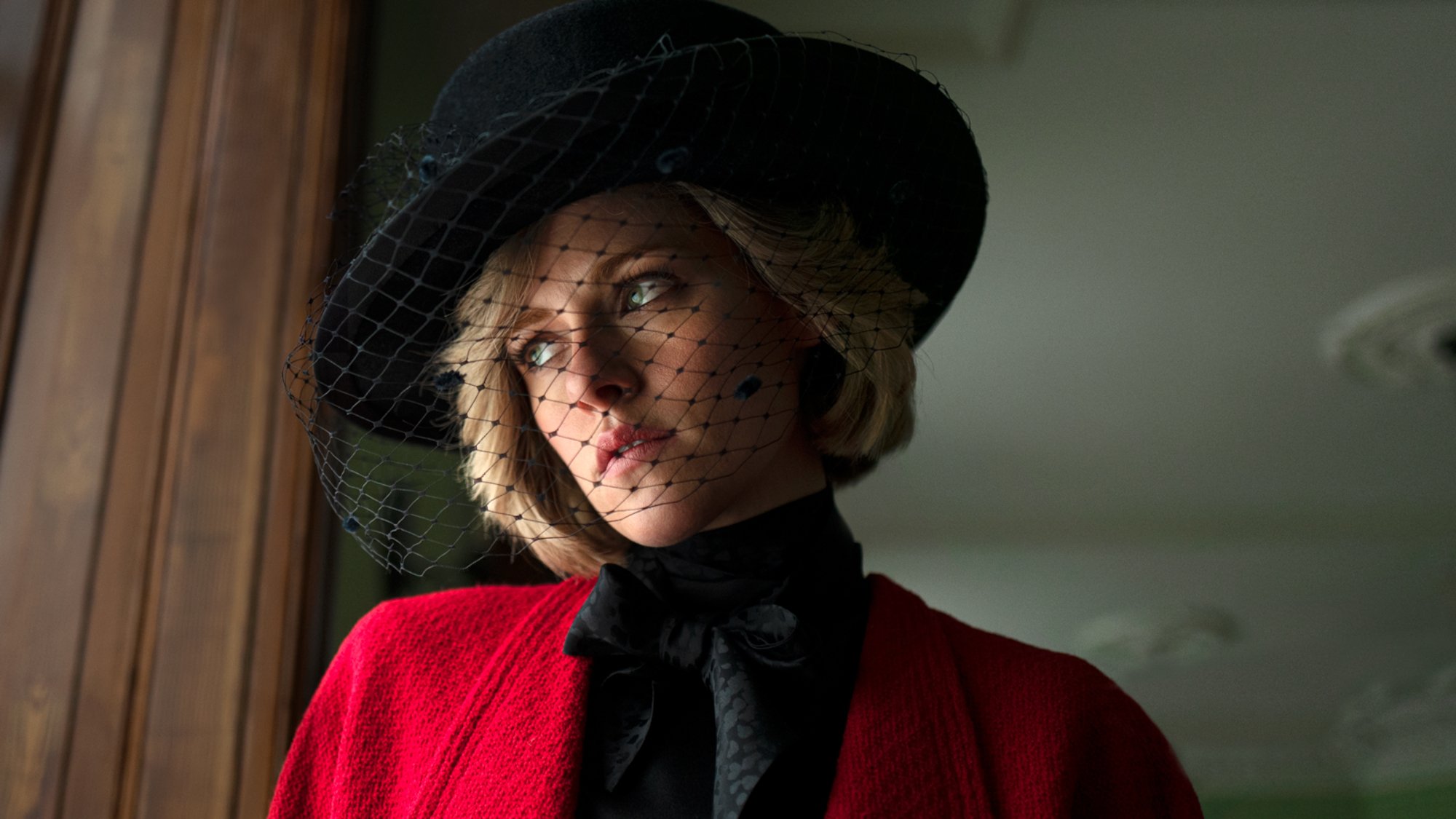 Pablo Larraín directs Spencer based on a screenplay written by Steven Knight. December 1991, Diana (Stewart) and Prince Charles' (Jack Farthing) marriage is at its end. However, they're still expected to follow Christmas traditions at the Queen's Sandringham Estate. Divorce rumors are running rampant around the royal family, but they are expected to continue drinking, eating, and hunting festivities. Spencer is a fabled version of what could have happened during these days.
Diana has been a pivotal part of pop culture for years. The world has a fascination with her story and the tragedy that would follow. Larraín's Spencer delivers a haunting and disturbing look at Diana's story. It's a slow-burn drama that establishes a gothic horror atmosphere. Spencer introduces paranoia and currency as only a couple of the themes explored.
Kristen Stewart is underappreciated in the U.S.
Ever since Twilight, Stewart hasn't been taken seriously. This is particularly true when talking about domestic audiences. She has been more appreciated for her talents in movies in international markets. In other cases, those same audiences simply didn't give her the time of day. Stewart proved very skillful in 2009's Adventureland.
Stewart made history by winning a César Award for her terrific performance in Clouds of Sils Maria, which is the French equivalent to an Academy Award. She also turned in a marvelous performance in Peter Sattler's Camp X-Ray, playing a soldier assigned to Guantanamo Bay. Her third impressive performance in 2014 included playing Lydia in Still Alice.
Stewart's tremendous portrayal of Maureen in Personal Shopper continued the actor's streak of being a film festival darling. She has proven her ability to star in big studio movies, but also to carry character-centric movies. Stewart is a dynamic actor who would do well with the Oscar-winner platform.
Stewart could have justifiably earned an Oscar nomination for Clouds of Sils Maria or Personal Shopper, but they didn't catch on in the U.S. quite like they did internationally.
Kristen Stewart deserves the Oscar for her performance in 'Spencer'
Stewart has been getting a lot of Oscar buzz out of the film festival circuit. This talk is absolutely warranted. Stewart is impeccable in every scene. She maintains the accent throughout the movie and captures Diana's essence. Spencer might bring a fictional look at Diana's story, but Stewart's performance is truly something to admire.
Stewart worked with professional dialect coach William Conacher. He's previously worked with The Crown's Emma Corrin and Diana's Naomi Watts. He coached Stewart to marvelous effect, as she stays true to the character. More importantly, her performance elevates Spencer. Knight's screenplay doesn't always say what's on Diana's mind, but Stewart's portrayal digs much deeper into the character. She takes on the role's entire physicality. Stewart turns in an Oscar-worthy performance here.
Academy voters don't only look at the nominated performance. They also examine the actor's previous works and their potential platform. Voters who saw Clouds of Sils Maria and Personal Shopper will know just how much Stewart's career has blossomed. An Oscar win creates a fascinating career story, especially as she continues to impress in future character studies. Stewart has been regularly attending screenings, participating in Q&As, and networking with voters.
Kristen Stewart's 'Twilight' performance is unfairly criticized
Stewart's Twilight franchise criticisms are far too harsh. Regardless of the movies' quality, she didn't deserve to be berated for her performances. Her criticisms were much harsher than co-star Robert Pattinson. But, they both went on to prove their talent in other projects. The Twilight smearing just might finally disappear with a Spencer Oscar win.
Stewart deserves an Oscar for Spencer. The film, the performance, and the timing all feel right. Only time will tell if she ends up taking home the Oscar gold.