'Spider-Man 2': Sam Raimi Was Originally Pitched a Much 'Darker' Spider-Man Sequel Featuring Gwen Stacey
'Spider-Man' screenwriter David Koepp planned a darker sequel to Sam Raimi's trilogy, but the idea was later nixed.
Spider-Man 2 is largely seen as one of the best stories featuring the Marvel superhero. But Sam Raimi's highly respected sequel could've had a darker twist if screenwriter David Koepp had his way.
Sam Raimi didn't know if he was going to direct 'Spider-Man 2'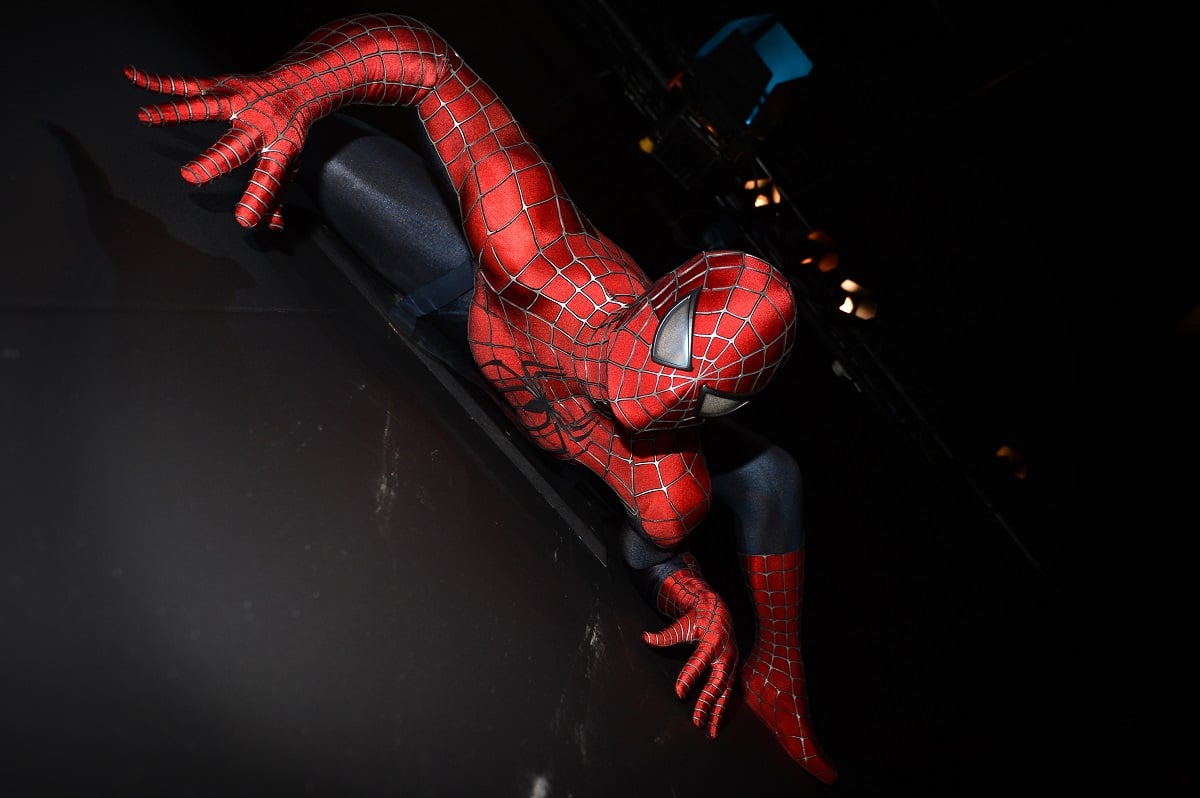 Raimi played a huge part in introducing the Marvel superhero to the big screen. 2002's Spider-Man was a commercial hit that enjoyed praise from critics and fans alike. But despite its success, Raimi wasn't sure he was returning for a sequel. To him, he said everything he felt he needed to with the first film.
"In my mind, I was working on the story and I knew how I wanted it to end. The story of a life out of balance, first lopsided in one way as he tries to be this responsible young man and then lopsided in another way as he decides the hell with it, I'm living my life, damn anybody else," Raimi once told Superhero Hype in 2004. "And then that road leads to such moral decay that he finally has to say to himself I will go back to my lopsided life of being Spider-Man and just down this road of responsibility."
With all that in mind, Raimi felt that Spider-Man's narrative was fully told. But the Dr. Strange director felt there were a few loose ends in Spider-Man that he wanted to see wrapped up in the sequel.
"Some things I don't know, I'm still figuring them out, but I really know who he is. And I have this great curiosity as to what will happen to him in his life. Will he get back with Mary Jane Watson? What about his friend Harry? How will they resolve this dark secret of Harry's father's death that Peter hasn't told him," he continued.
'Spider-Man' screenwriter David Koepp originally pitched a much darker sequel
Raimi's Spider-Man might not have turned out the way it did without David Koepp. The screenwriter, who's worked on films like Indiana Jones 5, also helped write the screenplay for Spider-Man. When it was time to pitch Spider-Man 2, however, the writer's vision for the sequel didn't resemble the film that was eventually made. For one, it featured a well-known and important story arc of Spider-Man's mythology.
"Basically [my trilogy idea] was the telling of the Gwen Stacey/Harry Osbourne story but I spaced everything out differently," he once told Collider. "I wanted Gwen to be killed in the middle of the second movie, because that follows sort of the Empire Strikes Back model, and I had different villains I wanted to use. Just a different way to tell that story."
But it appeared that Sony decided to go in a different direction with the sequel. Koepp was eventually brought on board to help with The Amazing Spider-Man films. But he later backed out of those projects.
"So I was excited to come back and try to finish the story I started telling in the first one, and as we were about to agree that I was going to do that, I pulled out all the old stuff and I started outlining those two movies and I thought, 'Boy, you can't go home again. That moment has passed. The time when I was really feeling it was 10 years ago, and there's no point in trying to recreate it.' So I bailed," Koepp explained.
James Cameron influenced David Koepp's 'Spider-Man' script
Terminator director James Cameron nearly had a shot at adapting the wall-crawler to the big screen before Raimi did. The prolific filmmaker had even gone on to write a lengthy treatment for the film. Although Cameron never got a chance to see his vision, Koepp still used his script as inspiration.
"I had a lot of my own specific thoughts about what the movie ought to be, because I had been a Spider-Man fan as a kid and young adult," Koepp told IGN. "But his treatment, it just took it seriously. It took Peter seriously as a character and it took a superhero movie seriously as a genre. And you hadn't seen that before."
Koepp enjoyed Cameron's work so much that he incorporated some of its elements into the Raimi flick.
"He had some very good ideas in it. I like the organic web-shooters, which some people liked and some people didn't, but that was his idea and I was happy to use it," he said.