'Spider-Man 3': Did Jamie Foxx Just Confirm He's Playing a Different Version of Electro in the MCU?
Spider-Man: Far From Home toyed with the notion of the Marvel multiverse. Now it's looking likely the friendly neighborhood webhead is indeed pivotal in that regard. As its title states, Doctor Strange in the Multiverse of Madness will formally bring the multiverse into the Marvel Cinematic Universe (MCU). The latest Spider-Man 3 casting might further support that theory.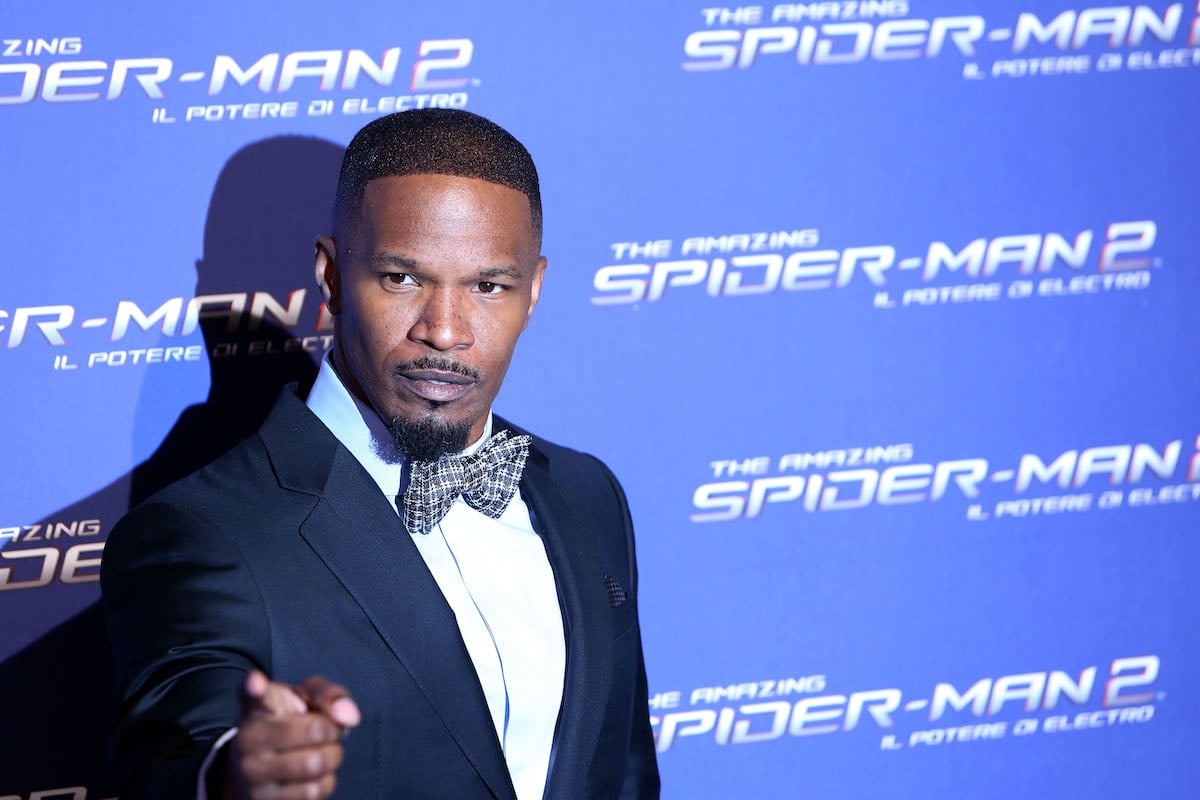 Jamie Foxx will make a shocking return as the villain Electro
Due to the coronavirus (COVID-19) pandemic, the MCU has yet to officially launch Phase 4. So fans definitely have been working with lowered expectations with regard to news. Still, no one expected The Hollywood Reporter to drop the news that Jamie Foxx would reprise his role as Max Dillon aka Electro in the MCU's untitled third Spider-Man movie.
Foxx played the electricity-powered villain in 2014's The Amazing Spider-Man 2. Starring Andrew Garfield and Emma Stone, that sequel was intended to kick off its own shared universe. Sony dropped plans for a Sinister Six villain team-up movie after The Amazing Spider-Man 2 failed to meet expectations. But what does Foxx's casting mean for the MCU?
RELATED: MCU Rumor: Is Spider-Man Really About to Become an Avengers Villain?
Related post url: 
The actor offered some key details on his character's reappearance
Sony and Marvel are so far remaining mum on Foxx's casting. But the Oscar-winning actor himself took to Instagram (via Comic Book Resources) to confirm his involvement in Spider-Man 3. Even better, he shared a bit of detail on what fans can expect from Electro this time.
"Tell Spidey let's run it back!" Foxx wrote on Instagram. "Super excited to be part of the new Marvel Spider-man installment… can't wait for y'all to check the new one. And I won't be blue in this one!! But a thousand percent badass!!!"
In addition, Foxx shared several photos of what seemed to be concept art for the new film. One much-talked-about image even leans into the multiverse idea. Garfield's, Tobey Maguire's, and Tom Holland's versions of Spider-Man all gaze up at Electro's face in the clouds. Since Foxx's post has since been deleted, it could be considered a big spoiler.
RELATED: 'Spider-Man 3': How the MCU Movie Could Make a Clever Reference to the Comics
Related post url: 
Will 'Spider-Man 3' open up the multiverse or bring a new Electro?
The other big detail in Foxx's post is the reveal that Electro won't be blue in the upcoming Spider-Man 3. In The Amazing Spider-Man 2, the accident that gave Max Dillon his power resulted in him having blue skin. Moreover, he was able to shoot blue lightning bolts.
If Foxx indeed won't be blue in the new movie, that could mean one of two things. Either he is still playing the very same Electro as last time — albeit with a character redesign — or he is actually playing the Max Dillon who resides in the world of Tom Holland's Spider-Man.
After all, J.K. Simmons appeared in the mid-credits scene of Spider-Man: Far From Home as what seems to be an alternate version of J. Jonah Jameson. To be fair though, the movie doesn't explicitly address whether this is the case, as the rules of the MCU's multiverse have yet to be established.