'Spider-Man 3': Would Tobey Maguire Be Willing to Play Peter Parker Again in the MCU?
With the news out that Alfred Molina will reprise his role as Doctor Octopus in the upcoming Spider-Man 3 installment, rumors and theories surrounding the next web-slinger film have been running rampant. Many have jumped to the conclusion that the Marvel Cinematic Universe is set to go full multiverse with Peter Parker. Meaning, Andrew Garfield and Tobey Maguire will reportedly both return as other, parallel versions of the web-slinger.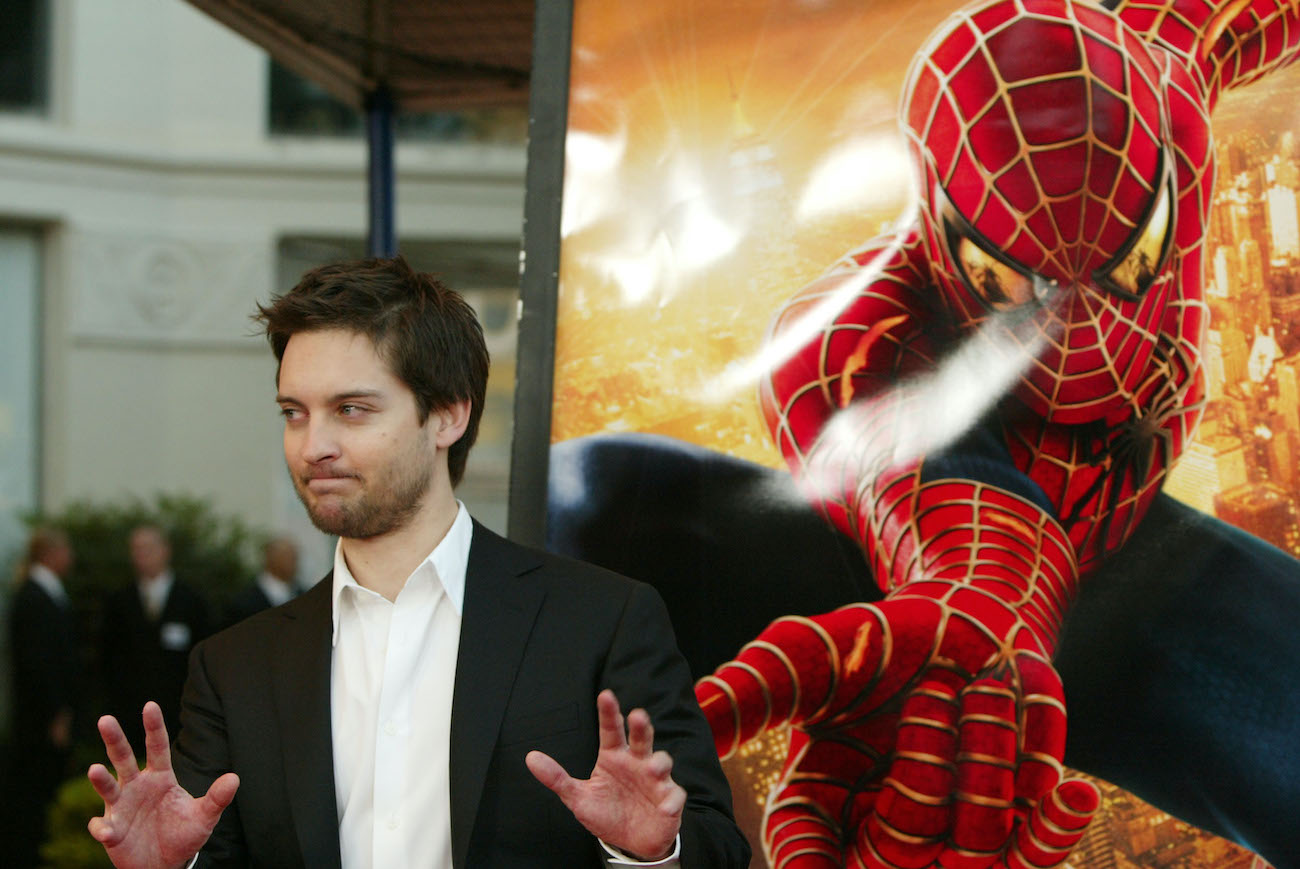 Not to mention, the next Doctor Strange movie has "multiverse" in the title and WandaVision is set to follow the House of M comics – a series that wills Uncle Ben back to life. Thus, anything seems possible concerning the next Spidey movie. Yet, even if Marvel Studios wanted Tobey Maguire to star in the movie — likely as a father and a husband to Mary Jane — would he sign the dotted line? 
Tobey Maguire does not speak in terms of 'absolutes'
It's been over a decade since Maguire suited up to play Parker. Following the superhero gig, he took on more nuanced characters in Brothers, The Great Gatsby, and Pawn Sacrifice. Yet, his recent portfolio — which skates far from the superhero space — does not mean he would turn away from the chance to be a hero once more. 
During an interview with Collider, when asked whether he would "close the door" on Spider-Man following the third film, Maguire explained that he doesn't like to think of his career in "absolutes." He shared: 
"Yeah, I mean, I just, there's no absolutes for me, so you never know what happens, I guess."

Maguire | Collider 
Tobey Maguire on the need to play a version of Peter Parker that presents new challenges 
Maguire explained that he wouldn't know whether he would continue on with the character until the information was presented — until it was in front of him. When asked about what he would yearn for in later Spidey installments, Maguire told The Boston Globe:
"Hopefully I'll be able to evolve the character in a new direction…He'll still be Peter Parker, but I hope I can move him forward a bit and take him to a place where there will be new challenges for me as an actor." 
If Marvel Studios can find a way to script Maguire's Parker in a new and expansive way, he may just be willing to return. He could play a husband and a father, trying to balance heroism with parental responsibility. Not to mention, the nostalgia factor alone may be enough to draw him back in; it has been over a decade.