'Spider-Man': Andrew Garfield Was the Lowest-Paid Actor to Play the Marvel Hero, and It's Not Even Close
As many Marvel fans suspected, Spider-Man: No Way Home brings the multiverse into the webhead's world in a big way. This storyline, of course, lends itself to reflecting on Peter Parker's history on the big screen. And looking back over his three different live-action iterations, one thing becomes clear. Andrew Garfield — lead of The Amazing Spider-Man films — is by far the actor to earn the least amount of money in the role.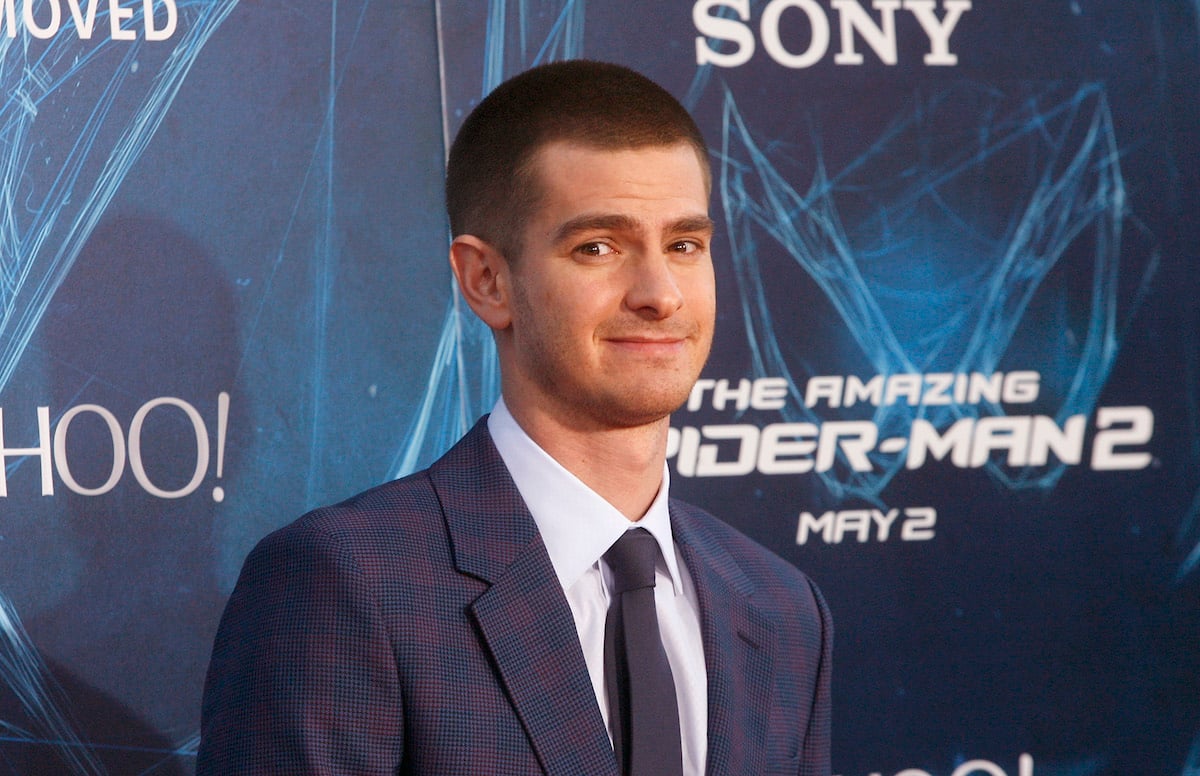 Tobey Maguire and Tom Holland earned millions for their 'Spider-Man' movies
Tobey Maguire was, of course, the first to play Peter Parker on the big screen. He starred in director Sam Raimi's 2002 Spider-Man and its two sequels. In the process, he earned a hefty chunk of change. According to Celebrity Net Worth, Maguire earned $4 million, $17.5 million, and $15 million, respectively, for the three films. In addition, he landed 5 percent and 7.5 percent of the back-end grosses on Spider-Man 2 and 3.
Nearly a decade after Maguire and only two years after Garfield, Tom Holland brought Spidey into the Marvel Cinematic Universe (MCU). He earned only $250,000 for Captain America: Civil War. But Holland landed an eventual paycheck of $1.5 million for Spider-Man: Homecoming. That includes a $500,000 base salary, plus bonuses. By Avengers: Infinity War, the actor earned $3 million. His quote has since grown to up to $5 million.
RELATED: Tom Holland Reveals Exactly When He Knew He Was Cast As Spider-Man
Andrew Garfield, on the other hand, received by far the smallest paychecks
By comparison, Garfield earned considerably less than his web-slinging counterparts. The actor played Peter Parker in both 2012's The Amazing Spider-Man and its 2014 sequel. However, it appears that his total earnings for the two movies was $1.5 million, Deadline reported. That breaks down to a $500,000 salary for the first and $1 million for the sequel. However, there's no indication whether he had any back-end points.
Even so, that total underscores how Garfield's run is perhaps the least respected of the three actors'. He had the unenviable task of stepping in to reboot the series after Maguire's beloved Spider-Man. And he didn't even have the benefit of closing out his story arc. Following the disappointing response to The Amazing Spider-Man 2, Sony opted not to pursue a third film with Garfield, leaving a negative impact on his time in the role.
RELATED: Marvel: Andrew Garfield Blamed Sony for 'The Amazing Spider-Man 2'
Will all 3 superhero actors share the screen in 'Spider-Man: No Way Home'?
In fact, both Maguire's and Garfield's versions of Spider-Man were left somewhat unresolved. Raimi and Amazing Spider-Man director both intended on making at least one more film to redeem the less-than-stellar reception to their final installments in the franchise. No wonder so many fans hope to see the actors back.
But will Spider-Man: No Way Home unite Holland, Garfield, and Maguire? Given that the villainous threat appears to come from all three iterations of the franchise, it's looking pretty likely. Even though Garfield has denied any involvement with the movie, fans won't stop hoping to see him suit up at least one more time.