'Spider-Man' Creator Stan Lee Encouraged Fans to 'Build a Universe' in Super Bowl Commercial 1 Year Before His Death
The Spider-Man co-creator, Stan Lee lent some encouraging words to fans for 'Wayback Wednesday.' The Stan Lee Twitter page posted a Super Bowl ad where he urged fans to chase their dreams and "make a universe." The ad came around a year before his death and final appearance on the big screen.
Marvel's Stan Lee continues to inspire creators even today. With the onslaught of news around Spider-Man movies, games, and spinoffs, the webhead's co-creator's Twitter offered some encouraging words from a Super Bowl commercial one year before his death.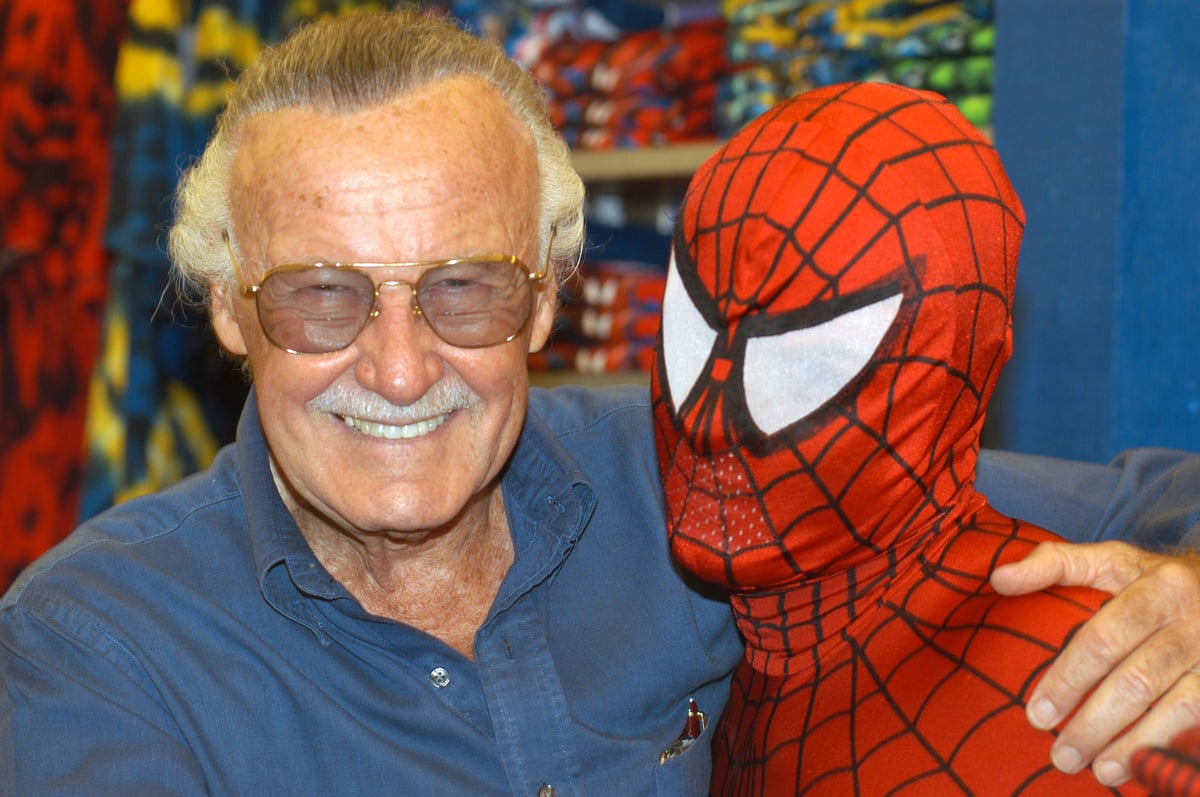 Spider-Man's co-creator Stan Lee cameo-ed in more than just movies
Even after his death, Stan Lee's words of wisdom still resound with audiences.
His Twitter often posts recordings and snippets of advice he would offer, on writing, on life, or about his popular characters.
And few characters from Marvel or DC can claim the staying power of Spider-Man. Before the superhero explosion in the early 2000s and the Marvel Cinematic Universe in 2008, Spider-Man was a household name.
Now, Spider-Man actors immediately shoot up in celebrity status.
Stan Lee and Steve Ditko created a special character in Peter Parker purely out of a desire for a character audiences could connect with.
That drive to go after a dream is exactly what Stan Lee stresses in the Super Bowl commercial.
Stan Lee in a star-studded Super Bowl commercial
On Wednesdays, dubbed 'Wayback Wednesdays,' the Stan Lee Twitter posts throwbacks. On Sept. 8, the tweet read:
"Did you know that Stan even made cameos in commercials? Here's his appearance in Honda's star-studded Super Bowl spot in 2017!" The tweet finished with a football emoji and the hashtag for 'Wayback Wednesday.'
The Honda CR-V ad focuses on the high school photos of some big-name actors. Tina Fey, Robert Redford, Amy Adams, Earvin "Magic" Johnson, Steve Carell, and Missy Elliot appear.
The page turns to Stan Lee and immediately sticks out from the other performers. His classmates are littered with doodles to make them resemble characters like Scarlet Witch, Green Goblin, and various X-Men.
"If you want to make a universe," the young creator said. "Make a universe!"
Followed by Jimmy Kimmel and Viola Davis, the final star sums up what their messages are saying.
"All dreams are within reach," Davis said. "You just have to keep moving towards them."
Given all the documentaries and specials detailing Stan Lee's life and adversities, if he gave up at any point, Spider-Man comics may never have come to fruition in the first place.
Continued encouragement from Spider-Man's co-creator
While huge announcements for Spider-Man games, Spider-Man movies like Venom: Let The Be Carnage and Spider-Man: No Way Home, it's easily forgotten that the foundation from it all came from a few people with a dream.
Of course, who can imagine a world without Spider-Man?
Before his final cinematic cameos in Avengers: Endgame, Stan Lee, Steve Ditko, Jack Kirby, and all the creatives at Marvel Comics gave the world tons of creativity and inspiration.
Then, they wanted to pass that creativity on.
While he may not join us on the big screen anymore, Stan Lee stays in the minds of creatives and everyone who doubts that their silly little dreams could lead to a whole universe of possibility.