Spider-Man Fans Have a Very Busy 2021 Ahead of Them
After a year without any new MCU movies, fans of Marvel's Spider-Man are in for a ton of new content going into 2021.
Marvel Studios sure knows how to shake things up in chapter 3. To date, every third installment of a Marvel Cinematic Universe series has made dramatic changes from its predecessors. And much like Iron Man 3, Captain America: Civil War, and Thor: Ragnarok before it, the MCU's untitled Spider-Man 3 is going all-out. And it's not the only Spidey movie coming in 2021.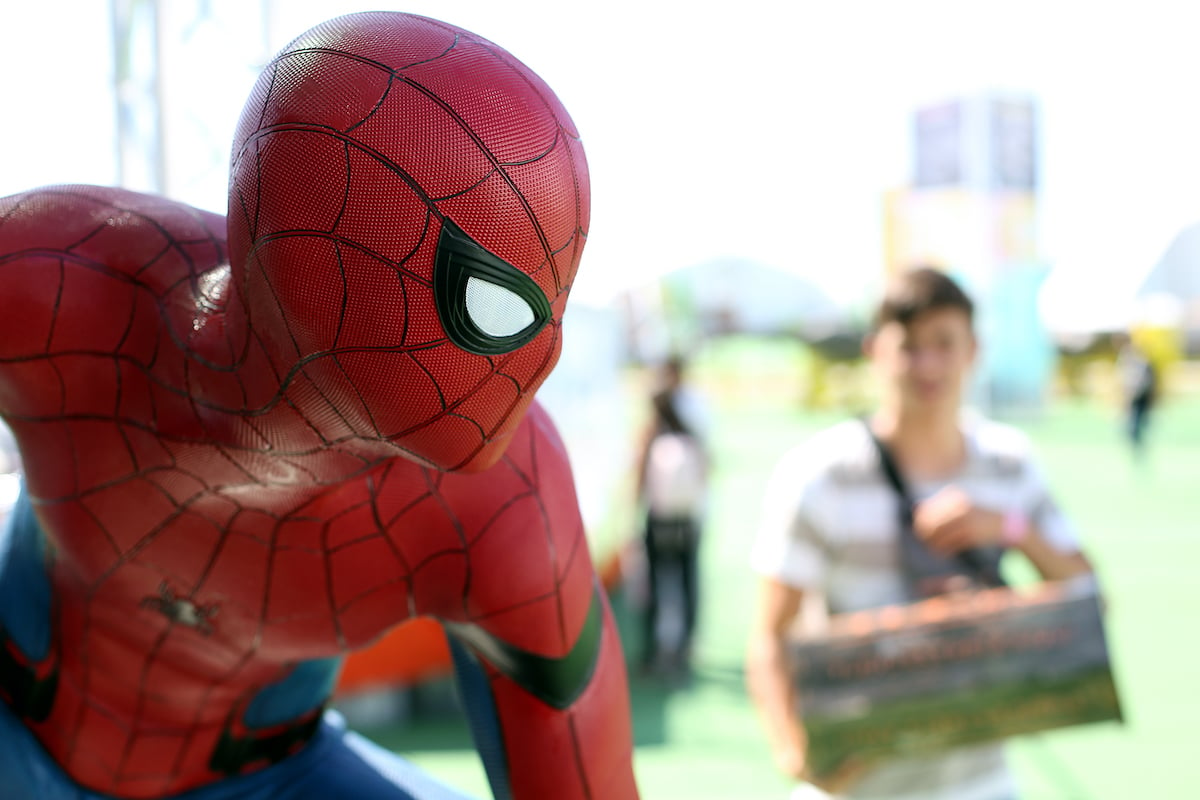 The MCU left off with 'Spider-Man: Far From Home' in summer 2019
Phase 3 of the MCU concluded with Spider-Man: Far From Home. And fans are beginning to understand why it was such a perfect end for that era of storytelling. Of course, Marvel Studios originally intended to kick off Phase 4 with Black Widow in May 2020. But the coronavirus (COVID-19) pandemic delayed the entire MCU slate, with no films released until 2021.
Still, Spider-Man 3 could be a pivotal chapter in the MCU. As more news comes out about star Tom Holland's upcoming third solo movie, it looks to mark the start of the Marvel multiverse. That storyline — which includes the return of Alfred Molina's Doctor Octopus — will also tie into WandaVision and the upcoming Doctor Strange in the Multiverse of Madness.
But 2021 brings no fewer than three films set within Sony's Spider-Verse
Spider-Man 3 is currently set for a Dec. 17, 2021, release date. But in addition to helping develop the multiverse story, the movie will be the final of three Spidey-related movies hitting the big screen that year. Prior to that project, Sony will release the Jared Leto-led Morbius and Venom 2: Let There Be Carnage on March 19, 2021 and June 25, 2021, respectively.
Both of those films center on anti-heroes who started off as Spider-Man villains in the comics. And there's increasing evidence that both Leto's Morbius and Tom Hardy's Venom could be on a collision course with Spidey himself. However, at this point, neither Sony nor Marvel has confirmed plans for those characters to unite on screen anytime in the near future.
The 'Spider-Man: Into the Spider-Verse' sequel will release in 2022
Of course, the multiverse-spanning Spider-Man 3, the Venom series, and Morbius only account for the live-action Spidey content. Sony's Spider-Verse — officially known as the clunky "Sony Pictures Universe of Marvel Characters" — also extends to animation. And as fans of 2018's Spider-Man: Into the Spider-Verse can attest, the medium arguably suits the character better.
Soon after the Oscar-winning movie's release, Sony announced plans for a sequel. The untitled Spider-Man: Into the Spider-Verse follow-up is set for release on Oct. 7, 2022. New versions of Spidey are expected to join the franchise this time around, including from the live-action Japanese TV series from the late 1970s. Needless to say, the bar for a live-action Spider-Verse has been set.