'Spider-Man: No Way Home': Andrew Garfield Fangirled Over Doing the 'Pointing Thing' With Tobey Maguire and Tom Holland
After months of denying that he was in Spider-Man: No Way Home, Andrew Garfield is finally opening up about his experience on the set of the Marvel film. According to the actor, he had a blast working with Tom Holland and Tobey Maguire. And the three actors even got to recreate a popular Spider-Man meme.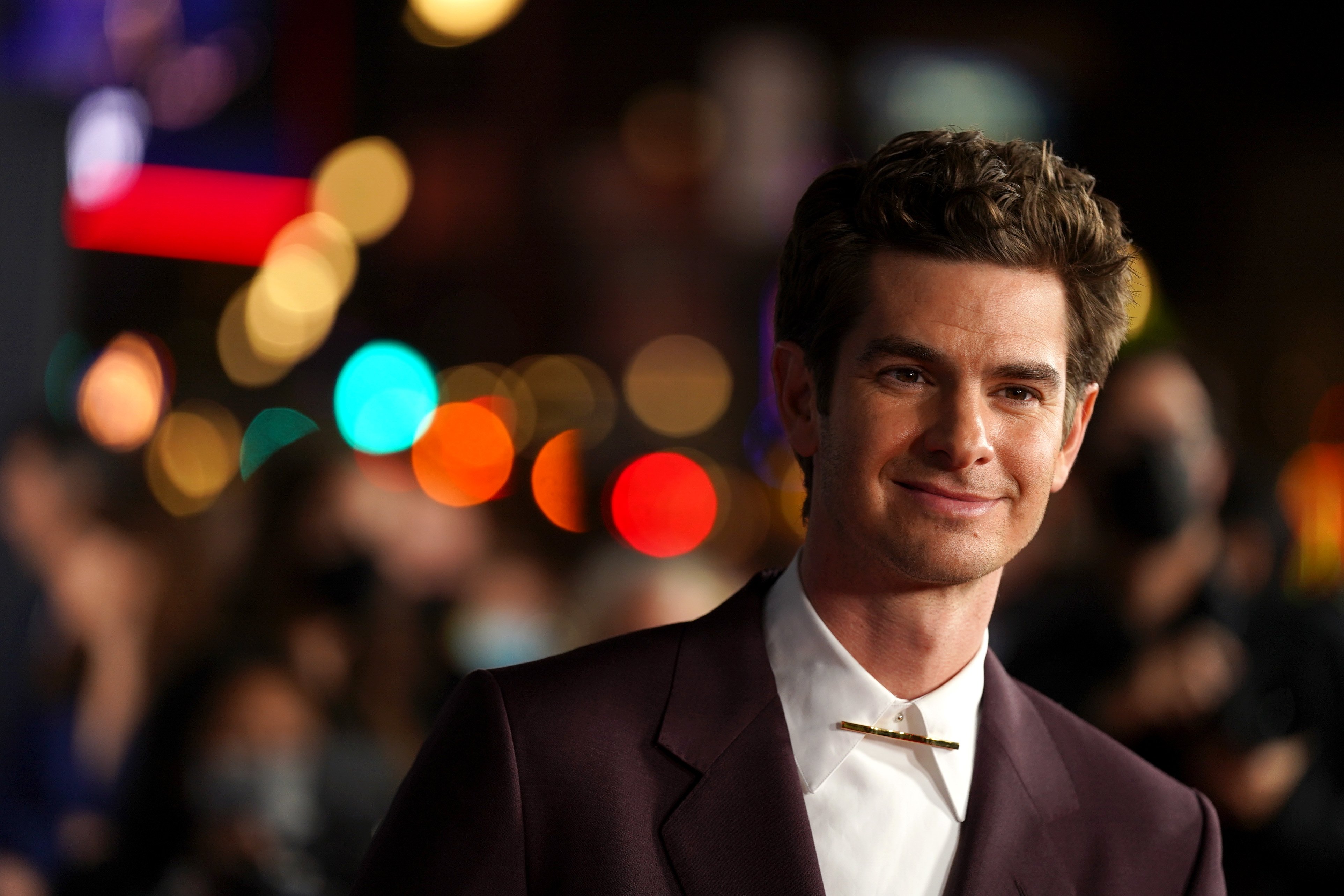 Andrew Garfield and Tobey Maguire reprised their roles as Peter Parker in 'Spider-Man: No Way Home'
Unfortunately, many fans knew that Andrew Garfield and Tobey Maguire were in Spider-Man: No Way Home before it premiered in theaters. Numerous rumors and leaks about their involvement in the film ran rampant on the internet in the months leading up to its premiere.
Nevertheless, fans still freaked out when Garfield and Maguire, in character as their respective Peter Parkers, showed up in Ned's grandma's house. And when the audience got to see all three Spider-Man actors fight alongside one another, they cheered and clapped furiously.
Tom Holland, Andrew Garfield, and Tobey Maguire sharing the screen in Spider-Man: No Way Home will undoubtedly go down as one of the most iconic moments in cinematic history. And, now, they can all talk about what it was like working with one another.
The actors recreated a popular Spider-Man meme
During an interview with Variety, Andrew Garfield raved over playing Peter Parker alongside Tom Holland and Tobey Maguire in Spider-Man: No Way Home. He even revealed that they recreated the Spider-Man meme that details three variations of Spider-Man pointing at one another.
"I think the first time we were all in the suit together, it was hilarious because it's like just three ordinary dudes who were just actors just hanging out," the actor shared. "But then also, you just become a fan and say, 'Oh my god, we're all together in the suits and we're doing the pointing thing!'"
There are a couple of instances in Spider-Man: No Way Home where their characters point toward each other. So, the director obviously wanted to add in that Easter egg for the fans.
Garfield added, "There was talk about going to the bathroom and, you know, padding around the package. We talked about what worked for each of us. Tom was jealous because I have little zippers in my suit that I can get my hands out of very easily. To work his phone, he had to use his nose because he couldn't access his hands. We would have deeper conversations, too, and talk about our experiences with the character."
Andrew Garfield also disclosed that he added a line in Spider-Man: No Way Home to convey his love for Tom Holland and Tobey Maguire. He said, "There's a line I improvised in the movie, looking at [Holland and Maguire], and I tell them I love them. That was just me loving them."
Andrew Garfield contemplates the possibility of playing Spider-Man again
Many fans are campaigning for Andrew Garfield to reprise his role as Peter Parker following Spider-Man: No Way Home. And the actor even told Variety that he would consider playing the superhero again.
"I mean, yes, definitely open to something if it felt right," Garfield said. "Peter and Spider-Man, those characters are all about service, to the greater good and the many. He's a working-class boy from Queens that knows struggle and loss and is deeply empathetic. I would try to borrow Peter Parker's ethical framework in that, if there was an opportunity to step back in and tell more of that story, I would have to feel very sure and certain in myself."
Spider-Man: No Way Home, starring Andrew Garfield, is now playing in theaters.