'Spider-Man: No Way Home' Cut a Scene With Tony Stark's Daughter
Spider-Man and Iron Man formed a special relationship in the Marvel Cinematic Universe. Tony Stark was like a father figure to Peter Parker, so it would make sense if Tony's daughter, Morgan Stark, and Peter shared the screen in Spider-Man: No Way Home. Unfortunately, Morgan's scene got cut from the final version of the MCU movie.
[Spoiler alert: This article contains spoilers from Spider-Man: No Way Home.]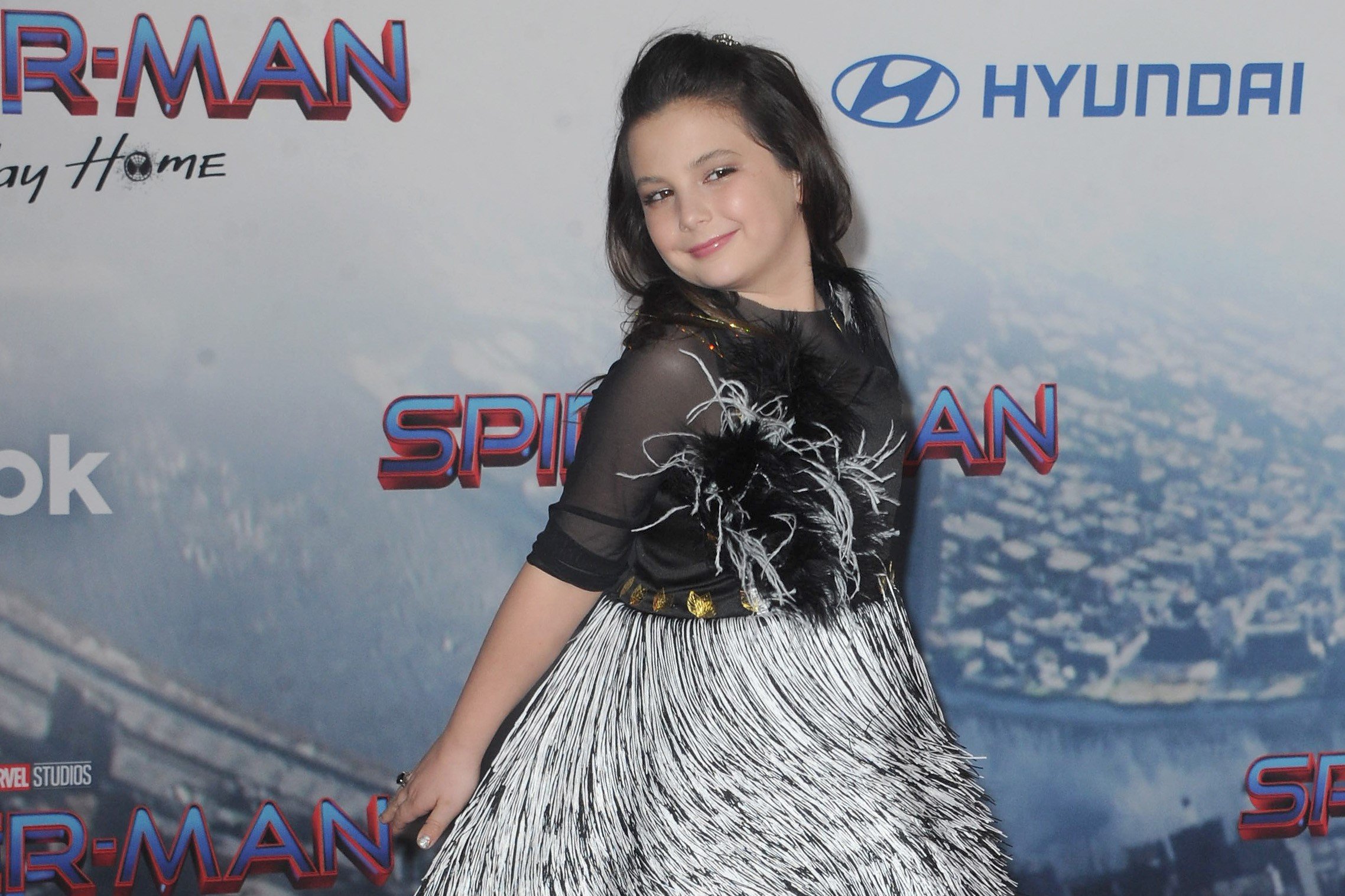 Lexi Rabe played Morgan Stark in 'Avengers: Endgame'
The MCU first introduced Morgan Stark, played by Lexi Rabe, in Avengers: Endgame. The monumental Marvel film jumped five years into the future after Thanos used the Infinity Stones to erase half of the universe's population. During those unseen years, Tony Stark and Pepper Potts had a daughter named Morgan.
Once Scott Lang escaped the Quantum Realm, he, Steve Rogers, and Natasha Romanoff approached Tony about using time travel to undo Thanos' actions. He initially refused to help because he had his daughter to look after. But the potential of getting Peter back persuaded Tony into helping the Avengers.
Unfortunately, Tony sacrificed his life at the end of Avengers: Endgame after bringing back half of the population, including Peter. Both Morgan and Peter attended his funeral, but they never interacted onscreen. Fans could have seen Tony Stark's daughter and Peter share a scene in Spider-Man: No Way Home, but it ended up on the cutting room floor.
A cut scene in 'Spider-Man: No Way Home' featured Tony Stark's daughter
Lexi Rabe attended the Spider-Man: No Way Home premiere and revealed that she almost appeared in a scene as Tony Stark's daughter for the film.
The young actor posted a reel on Instagram documenting the premiere. She captioned the post, "OK here's a teaser with all the photos. Will be posting them all soon. I absolutely love this movie — even though my part (studio asked to use my image) got cut — it was amazing to see everyone."
Rabe added, "Best night ever!! I don't mind my part got cut. I missed my Marvel fam. This movie was amazing. Hope to start filming again soon!!"
It's unclear what the deleted scene from Spider-Man: No Way Home entailed, but we imagine that fans would have finally gotten to see Peter and Tony Stark's daughter meet.
Following Tony Stark's death, Peter experiences more loss in 'Spider-Man: No Way Home'
The MCU put Peter Parker through the wringer in the third Spider-Man film. First, Peter grieved Tony Stark in Spider-Man: Far From Home, and then, in Spider-Man: No Way Home, the web-slinger lost everyone.
Aunt May, Peter's guardian, died in his arms after Green Goblin attacked them. Then, as if losing all of his parental figures wasn't enough, Peter had to sacrifice all of his loved ones to save the multiverse. Doctor Strange completed his original spell, and the world, including MJ, Ned, and Happy, forgot who Peter Parker was.
It's unclear whether or not Tom Holland will reprise his role for future Spider-Man films. However, fans will see the actor appear in a separate MCU movie since he has one more film in his contract. Perhaps Peter Parker and Morgan Stark will meet one day, after all.
Spider-Man: No Way Home is now playing in theaters.