'Spider-Man: No Way Home' Fans Rally for Sony to Make 'Spider-Man 4' With Tobey Maguire
Fans first wanted to see Andrew Garfield continue playing Peter Parker after seeing 'Spider-Man: No Way Home,' and, now, they want to see Tobey Maguire in 'Spider-Man 4.'
Tobey Maguire kickstarted the Spider-Man craze when he starred as Peter Parker in Spider-Man in 2002. The actor went on to star in two popular sequels and create a legacy that has lasted for almost 20 years. Now, nearly 15 years since Spider-Man 3 premiered and just after the Spider-Man: No Way Home premiere, Marvel fans are campaigning for Maguire to star in a fourth Spider-Man film.
[Spoiler alert: This article contains spoilers from Spider-Man: No Way Home.]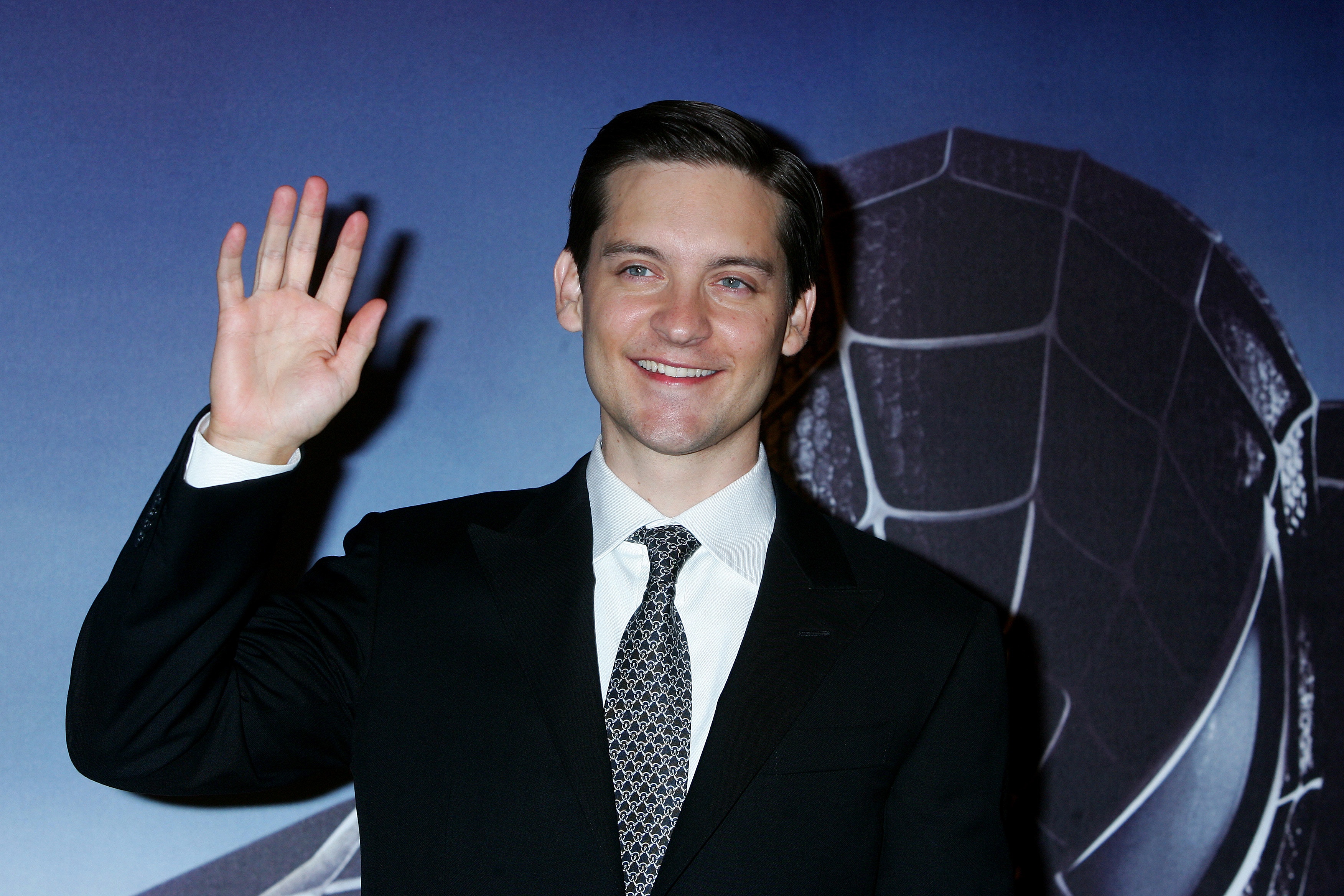 Tobey Maguire reprised his Spidey role in 'Spider-Man: No Way Home'
Tom Holland's Peter Parker and Doctor Strange accidentally cracked open the multiverse. So, in Spider-Man: No Way Home, Tobey Maguire and Andrew Garfield's Peter Parkers crossed over to the Marvel Cinematic Universe. In the film, they helped Holland's Peter reform five Spider-Man villains.
During an interview with The Hollywood Reporter, Spider-Man: No Way Home screenwriters Chris McKenna and Erik Sommers revealed what it was like working with Maguire and Garfield to bring their characters back to the big screen.
"They had thoughts, and it was really interesting and helpful to see their thoughts," Sommers shared. "No one knows the character as well as — or gives as much thought to the character — as someone who has to then embody it and sell it. It's always valuable to hear what the actor is thinking. It definitely shaped what we did."
McKenna added, "They had great ideas that really elevated everything we were going for and added layers and an arc. And we really actually started honing into the idea that these two guys were really helping Tom's Peter on his journey to becoming who he ends up becoming."
"There's a crucial, moral moment that they help him get through in the climax of the movie," the Spider-Man: No Way Home writer said. "So much of that was brought by Tobey and Andrew's ideas and shaping of what they thought their characters could bring to this story."
'#MakeRaimiSpiderMan4' trends on Twitter
After seeing Spider-Man: No Way Home in theaters, fans took to Twitter to campaign for Sony to make The Amazing Spider-Man 3 with Andrew Garfield. Now, fans have made the hashtag "MakeRaimiSpiderMan4" trend on Twitter. Sam Raimi directed all three Spider-Man films with Tobey Maguire.
One fan wrote, "I'm grateful that Marvel brought back Tobey Maguire but it's time to officially end his amazing story." And a different fan tweeted, "So many people want this to happen."
Another user pointed out, "Sam Raimi wants to make it. Tobey wants to make it. Kirsten Dunst wants to make it. Get it done."
"Even though Spider-Man 3 brings a nice feeling of closure, Spider-Man 4 was still announced and due to release on May 6, 2011," one fan said. "Its cancellation was the first big heartbreak I've ever had, and it was upsetting to everyone involved in the project."
A different user concluded, "If they green light Spider-Man 4 starring Tobey Maguire and The Amazing Spider-Man 3 starring Andrew Garfield I'll probably cry tears of joy."
Sony had plans to make more 'Spider-Man' movies with Tobey Maguire
As one of the fans on Twitter mentioned, Sony Pictures planned to make Spider-Man 4 and Spider-Man 5 starring Tobey Maguire. Sam Raimi would return to direct while Kirsten Dunst and other cast members would reprise their roles alongside Maguire. However, Sony and Raimi scrapped the plans due to script rewrites and creative differences. Then, Sony rebooted the series with Andrew Garfield.
In 2019, Raimi told Yahoo!, "I think about [Spider-Man 4] all the time. It's hard not to because each summer, another Spider-Man film comes out! So when you have an unborn one, you can't help but think what might have been. But I try to focus on what will be and not look into the past."
Time will only tell if Sony figures out a way to make Spider-Man 4. But it does help that Raimi recently directed the upcoming MCU movie, Doctor Strange in the Multiverse of Madness.
Spider-Man: No Way Home, starring Tobey Maguire, is now playing in theaters.