'Spider-Man: No Way Home': Joe Russo Says Tom Holland Is Replacing Robert Downey Jr. as the 'Soul of the Marvel Universe'
Spider-Man: Far From Home centered around the question of who would be the new Iron Man after he died in Avengers: Endgame. Peter, who is only a teenager, felt as if the responsibility was too much for him to handle. But, in real life, the pressure might be on Tom Holland to carry on Robert Downey Jr.'s Marvel legacy.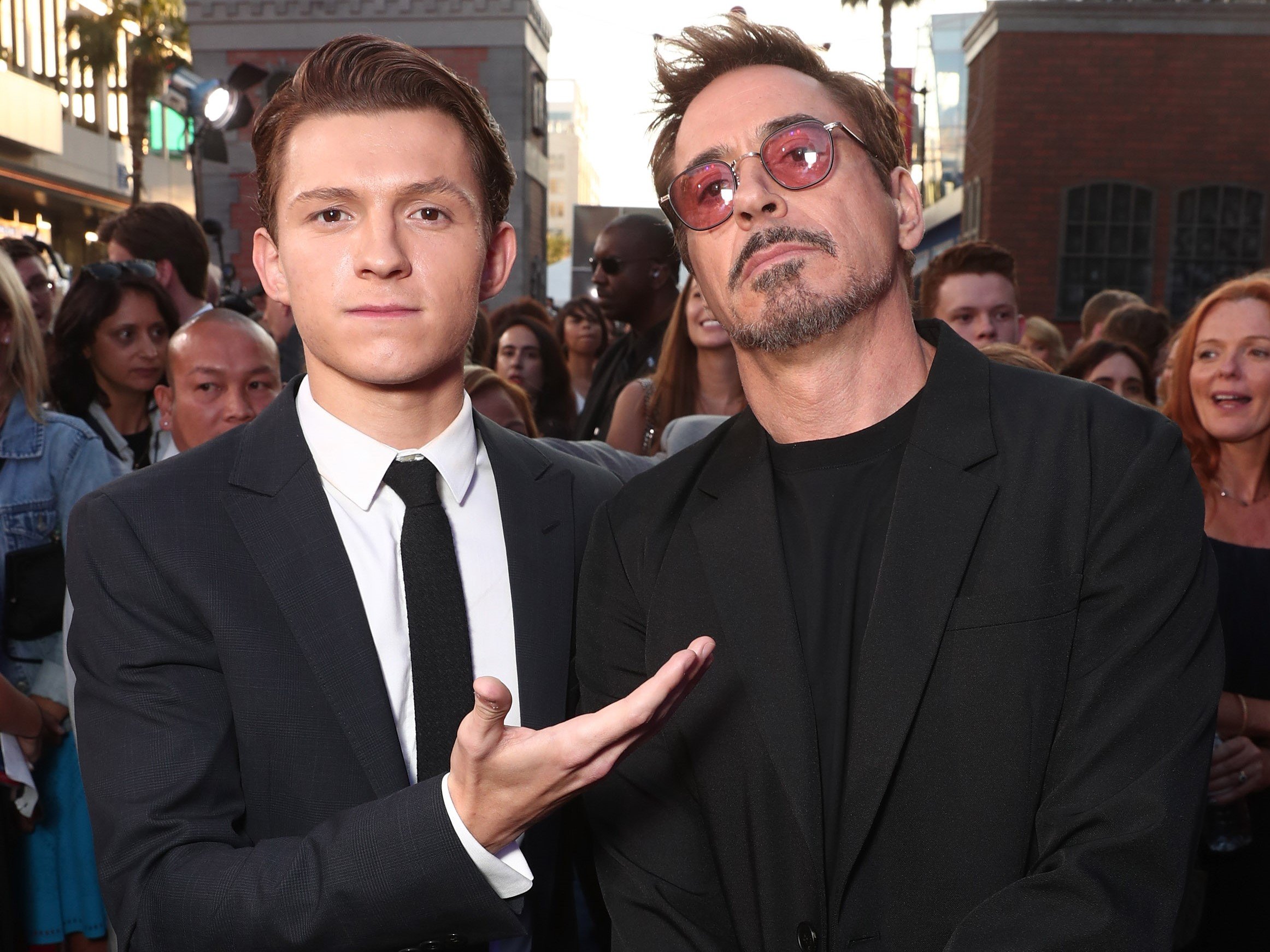 Robert Downey Jr. played the role of Tom Holland's mentor in the Marvel films
The Marvel Cinematic Universe first introduced Tom Holland as Peter Parker in Captain America: Civil War when Robert Downey Jr.'s Tony Stark recruited him to his team. From that movie on, Tony acted as a mentor to Peter.
Peter was only 15 years old, and Tony had some experience in the superhero business, so them as a duo made sense. Fans would come to love their mentor/prodigy relationship, especially because both characters were so popular. Downey Jr. reinvented the character of Iron Man in the MCU, and Spider-Man has always been a fan-favorite.
Unfortunately, Robert Downey Jr. and Tom Holland would share the Marvel screen for the last time in Avengers: Endgame. Tony sacrificed his life to save countless others during the final battle against Thanos. And Peter was clearly affected by his hero's death, which would carry over to Spider-Man: Far From Home.
Joe Russo appoints Tom Holland as the new 'soul' of the MCU after Robert Downey Jr.'s departure
GQ appointed Tom Holland as the Superhero of the Year in their new issue. In the story, GQ interviewed Holland and other people close to him to discuss his time playing Peter Parker.
Joe Russo, the co-director of Avengers: Endgame and other Marvel films, discussed how Marvel has been slowly establishing Holland as the new Robert Downey Jr. of the MCU. Russo stated, "Tom is stepping into the role that Robert Downey [Jr.] once occupied for Marvel, which is the favorite character, and in a lot of ways the soul of the Marvel universe."
It would only make sense that Holland takes over for Downey Jr. following Avengers: Endgame. However, it's unclear if the actor will continue to make Marvel movies following the release of Spider-Man: No Way Home.
Will 'Spider-Man: No Way Home' be Tom Holland's final MCU film?
Spider-Man: No Way Home is technically the last film in Tom Holland's Marvel contract, which might make his role as the "soul" of the MCU following Robert Downey Jr.'s departure short-lived.
"Maybe it is time for me to move on. Maybe what's best for Spider-Man is that they do a Miles Morales film. I have to take Peter Parker into account as well because he is an important part of my life, " Holland said during the GQ interview. "If I'm playing Spider-Man after I'm 30, I've done something wrong."
Time will only tell if Tom Holland puts on the red and blue Spider-Man suit again after Spider-Man: No Way Home. But if the third Spider-Man film is genuinely the last outing for Holland, we are optimistic that he will go out on a high note.
Spider-Man: No Way Home, starring Tom Holland, premieres exclusively in theaters on Dec. 17.